Introduction: Best Things to do in Osoyoos
Are you planning a trip to the picturesque town of Osoyoos in British Columbia's Okanagan Valley? You've made an excellent choice. Nestled between scenic lakes and rolling hills, Osoyoos offers natural beauty and outdoor adventure in spades.
Whether you're travelling with kids or friends or looking for a romantic getaway, Osoyoos has something for everyone. From watersports on the lake to world-class golfing, award-winning wineries, and stunning desert trails, you'll never run out of what to do in Osoyoos. As per the study, Osoyoos had around 301,000 visitors in 2020, the first year of the pandemic.
In this ultimate guide, we've rounded up the top 10 must-do Osoyoos activities to make the most of your trip. By the end of your stay, the hardest part will be saying goodbye to this little slice of paradise. But don't worry, with so many amazing attractions, you'll definitely want to come back again and again.

The Evolution of Tourism in Osoyoos
Want to discover all the amazing things to do in Osoyoos? This lakeside town in Okanagan has exploded into a world-class destination over the years.

Once a quiet agricultural area, Osoyoos now boasts award-winning wineries, stunning golf courses, and outdoor adventures galore. You could easily spend a week exploring all the attractions and activities, but here are a few must-dos to get you started:

1. Sample local wines at some of the 100+ wineries.

2. Tee off at one of six championship golf courses in the rolling hills.

3. Rent jet skis or paddleboards and enjoy the warm waters of Lake Osoyoos.

4. Check out the Desert Center to learn about the unique ecology of the area.

5. Take a scenic boat tour to spot wildlife like ospreys, turtles or even otters.

6. Go hiking or biking on the trails at Haynes Point Provincial Park.

With stunning scenery, 300+ days of sunshine, and so much to experience, Osoyoos is a paradise for any traveller. Book your stay at the Best Western Osoyoos Inn to be at the heart of it all!

How To Get To Osoyoos?
Getting to Osoyoos is half the fun. Nestled in the Okanagan Valley, this lakeside town is surrounded by scenic routes. The two most popular ways to arrive are:

1. Driving the Crowsnest Highway (Highway 3) through the Kootenay Mountains. This winding road offers breathtaking views of granite cliffs, ponderosa pines and glacier-fed streams. The 4-hour drive from Vancouver is part of the experience.

2. Flying into Kelowna International Airport, just 45 minutes north of Osoyoos. Several major airlines offer direct and one-stop flights to Kelowna from cities across Canada and the western U.S. Rent a car or book a shuttle for the picturesque ride south along Highway 97 to your Osoyoos paradise.

However you choose to get there, the journey will only enhance your appreciation for this natural wonderland in the heart of wine country. Once you've arrived, check into the Best Western Osoyoos hotels with pools, hot tubs, golf and more. The perfect base for exploring all Osoyoos has to offer!

Best Osoyoos Hotels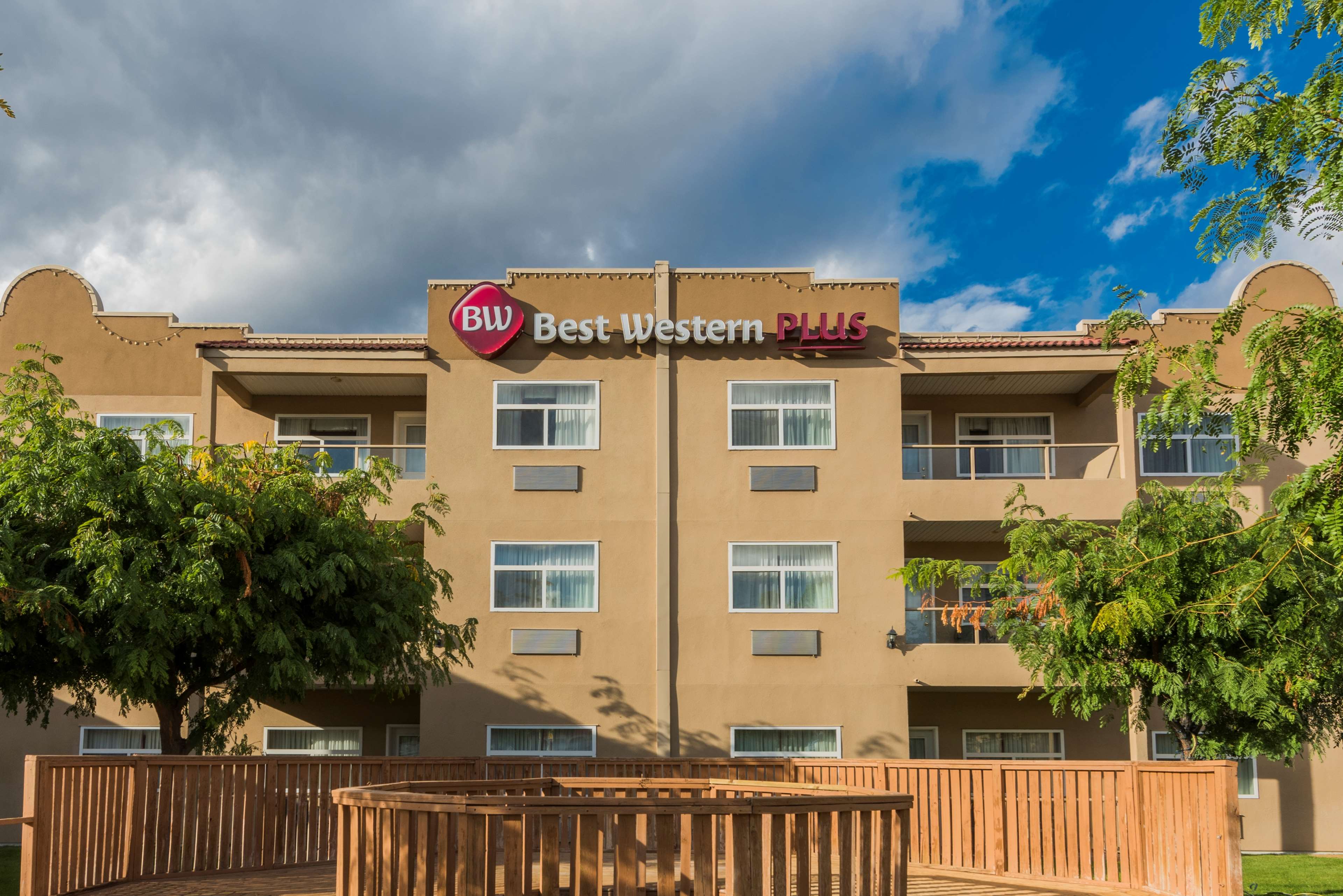 If you're looking for the perfect base for your Osoyoos adventure, the Best Western Osoyoos offers everything you need. With an ideal location in the heart of town, spacious rooms, gorgeous views of the lake, and amazing amenities like an outdoor pool and waterslide, a full-service restaurant, and a golf course, you really can't go wrong. Families, golfers, and anyone looking to relax will feel right at home.

Accommodation Osoyoos offers ranges from cozy bed and breakfasts to luxury resorts, but for my money, the Best Western Osoyoos is one of the best Osoyoos hotels. Their reasonable rates, welcoming staff, and list of amenities will make your vacation hassle-free. Whether you want to spend your days wine tasting, boating on the lake, hiking through the desert scenery or perfecting your swing on the golf Osoyoos offers, the Best Western will give you a perfect home base to explore all the Osoyoos activities.

Exciting Festivals in Osoyoos: A Calendar of Fun Events
Osoyoos is home to many exciting annual festivals and events. No matter the season, there's sure to be something fun going on to experience the local culture.
1. Desert Daze Music Festival (June)
Rock out to live bands at the Desert Daze Music Festival, held right on the beach at Gyro Park. This 2-day event features Canadian indie rock acts, food trucks, and craft beer. Dance the night away under the stars!
2. Canada Day Celebrations (July 1st)
On July 1st, join the town of Osoyoos in celebrating Canada's birthday. Festivities include a pancake breakfast, a parade down Main Street, live music, fireworks over the lake, and family activities in parks all day long. Show your Canadian pride!
3. Okanagan Wine Festivals (Spring and Fall)
For the wine enthusiast, the Spring and Fall Okanagan Wine Festivals are must-dos. Sample award-winning wines from over 20 local wineries while enjoying appetisers from area chefs. Take in the gorgeous views of vineyards and lakes at this popular annual event. Salud!

There are many fantastic events to experience in Osoyoos. Book your stay at the Best Western Osoyoos Inn to be close to all the action. With comfortable rooms, pools, hot tubs, waterslides and a lounge, it's the perfect home base for your festival getaway.
Things To Do In Osoyoos During a Weekend Trip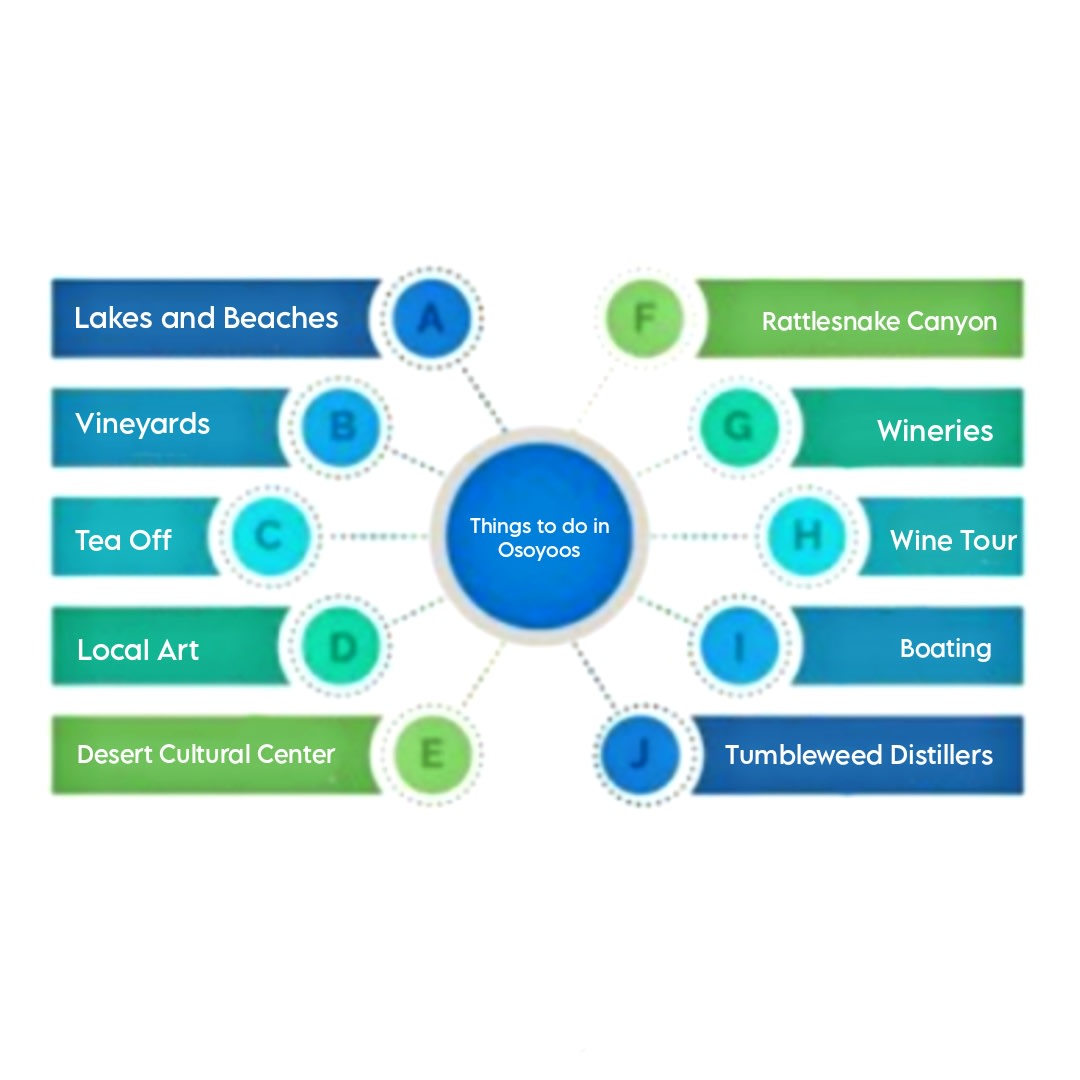 1. Take a Wine Tour
With over 20 wineries in Osoyoos, a wine tour is a must. Most offer tastings and tours where you'll learn about how the hot desert climate and soils create the perfect conditions for producing full-bodied wines. End your weekend getaway by booking a stay at the Best Western Osoyoos Inn. This lakeside Osoyoos hotel features comfortable rooms, an outdoor pool and hot tub, and free Wi-Fi so you can share your adventures with friends and family back home. 

With stunning lake vistas and spacious lawns for relaxing in the sun, you'll never want to leave. But if activities call you back, downtown Osoyoos is only a few minutes walk away.
2. Enjoy the Beautiful Lakes and Beaches
With over 30 miles of lakeshore and sandy beaches, you'll want to spend plenty of time enjoying the water in Osoyoos. Pack your swimsuit, towels, and sunscreen and head to either Lake Osoyoos or Okanagan Lake.

Some of the most popular spots are Gyro Beach and Cottonwood Beach on Lake Osoyoos. These family-friendly beaches offer picnic areas, playgrounds, and swimming areas, with lifeguards on duty in the summer. If you prefer more secluded beaches, head to Willow Beach or Kuipers Peak Beach. You can rent jet skis, paddleboards or kayaks to explore the lake at your own pace.

When the heat of the summer sun gets too intense, take a dip in the cool waters of the lake. With an average summer temperature of 77 F, the lakes provide refreshing relief. If you visit in the winter, you may even spot bald eagles perched in the trees along the shoreline. No matter what time of year, the lakes and beaches of Osoyoos offer natural beauty and recreation for visitors of all ages.
3. Experience Amazing Wineries and Vineyards
With over 20 wineries in the region, Osoyoos is a wine-lovers paradise. Spend an afternoon touring some of the best wineries and vineyards the Okanagan offers. With so many wineries within a 15-minute drive of town, you'll have a hard time fitting them all in, but that just means you'll have to come back again. End the perfect wine-tasting day by watching the sunset over Lake Osoyoos while dining al fresco at one of the many lakefront patios.

Staying at the Best Western Osoyoos would be ideal for any wine-touring guests, with comfortable rooms, an outdoor pool and hot tub, and only a 10-minute walk from downtown Osoyoos and the lake. The perfect base for exploring all the Okanagan wine region has to offer.
4. Tee Off at Osoyoos Golf Club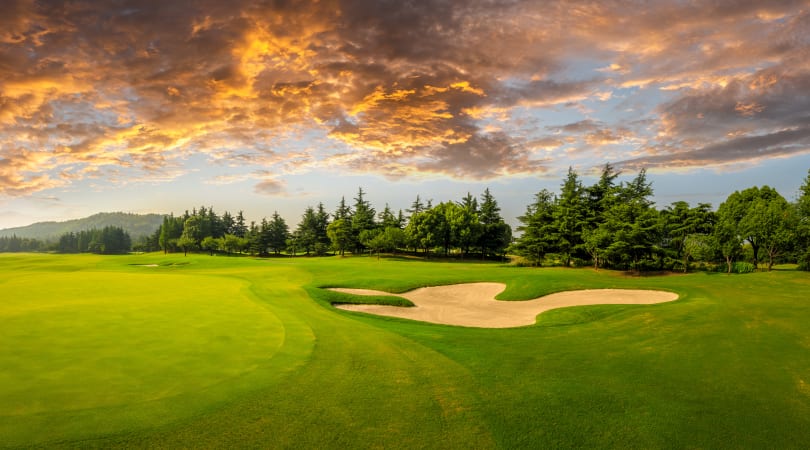 With two world-class golf courses set against the breathtaking backdrop of rolling hills and Osoyoos Lakes, you'll want to pack your clubs for this trip. At Predator Ridge, choose between the Okanagan Course with narrow fairways or the Sonora Dunes Course with massive undulating greens. Either way, you're in for a challenge and views that will keep you coming back.

Prefer a more casual round? Head to the Osoyoos Golf Club, a semi-private course open to visitors that winds through orchards and vineyards, with the lake visible from almost every hole. With stays at local hotels like the Best Western Osoyoos Inn, you'll get preferred rates and packages to experience these highly-rated courses for yourself. 

So pack up your bag, book a tee time in advance and get ready to hit the links in golfing paradise!
5. Check Out the Local Arts and Culture
While in Osoyoos, take time to experience the local arts and culture. With a vibrant artist community, you'll find many galleries featuring paintings, photography, glass art, and more along Main Street and throughout the town. Some highlights include:

The Art Gallery Osoyoos showcases regional and international artists. They have new exhibits every month, so there's always something inspiring to see.

The Desert Moon Cooperative Gallery is a must-visit. It features fine art and crafts from over 30 local artists, all under one roof. You'll find beautiful paintings, pottery, jewellery, clothing, and other handcrafted goods.

For a unique cultural experience, visit the Nk'Mip Desert Cultural Center to learn about the culture and history of the Osoyoos Indian Band. They offer interpretive tours, exhibits, and events that provide insight into the heritage of the Okanagan people.

With gorgeous scenery and 300 days of sunshine each year, Osoyoos has become a haven for artists and artisans. Take time during your visit to appreciate the local creative spirit by exploring some of the many galleries and cultural attractions around town. You never know; you might find that perfect piece of art to take home with you!
6. Get Out on the Water: Boating, Kayaking, and More
The lakes and rivers surrounding Osoyoos are ideal for outdoor recreation. Rent a boat, kayak or canoe and get out on the water. Osoyoos Lake is the warmest in Canada, with water temperatures reaching up to 82°F, so you'll be comfortable even in the early summer. 

Paddle along the shoreline for scenic views of rolling hills, orchards and vineyards. - Spot wildlife like ospreys, turtles and fish swimming below. 

Visit some of the secluded beaches and coves only accessible by water. 

If you're feeling more adventurous, head to the Okanagan River Channel with Class 1 to 2 rapids, perfect for beginner whitewater rafting or kayaking.

With its hot summers and over 2,000 hours of sunshine each year, Osoyoos is an aquatic enthusiast's paradise. The Osoyoos Lake is an ideal destination for enjoying recreational activities on the water. The Best Western Osoyoos offer comfortable accommodations with convenient access to the lake and many outdoor adventures.
7. The Osoyoos Desert Center
While exploring the scenic desert trails, be sure to stop by the Osoyoos Desert Center. This interpretive centre showcases the unique ecosystem of the Okanagan Basin. You'll learn all about the plants, animals, and natural history of this arid region through interactive exhibits and demonstrations. The centre has over 2 kilometres of wooden boardwalks and trails winding through the surrounding desert habitat. 

As you stroll along, read the interpretive signs to gain insights into the adaptations of plants and animals that allow them to thrive in this hot, dry climate. The centre is open daily from May through September, and admission is by donation. This family-friendly attraction provides a great opportunity to discover the natural beauty and biodiversity of Osoyoos.
8. Nk'Mip Desert Cultural Center
While in Osoyoos, you absolutely must make time to visit the Nk'Mip Desert Cultural Center. This award-winning museum and cultural centre showcases the history of the Osoyoos Indian Band and other First Nations in the region. You'll learn about traditional Okanagan culture, including how local tribes lived in harmony with the land for thousands of years.

Interactive exhibits teach you words in the Okanagan language, demonstrate traditional skills like fishing and basket weaving, and explain the cultural significance of local plants and animals. The centre also offers cultural tours, workshops, and events like traditional drumming and dancing performances. 

For a truly memorable experience, visit during one of the annual celebrations, such as the Spring Feast and Pow Wow or the Harvest Celebration.

The Nk'Mip Desert Cultural Center provides a fascinating look into the lives of the original inhabitants of this desert landscape. 

You'll gain a deep appreciation for the Okanagan people and their cultural heritage. A visit here is one of the top things to do in Osoyoos and an opportunity you won't want to miss.
9. Rattlesnake Canyon
If adventure is calling you in Osoyoos, strap on your hiking boots and head to Rattlesnake Canyon. This scenic 3 km trail winds through pine forest and rugged canyon terrain, following a creek that's home to rainbow trout and turtles.

As you descend into the canyon, massive granite cliffs tower above, providing shade on hot summer days. Small waterfalls and swimming holes along the route offer a chance to cool off. Keep your eyes peeled for the canyon's namesake residents sunbathing on the rocks. The rattlers are generally not aggressive if you give them space, but be cautious.

At the end of the trail, you'll emerge at the shores of Osoyoos Lakes. The secluded beach is the perfect spot for a picnic before heading back. Adventurous hikers can continue another 6 km around the lake to complete the loop. Rattlesnake Canyon's natural beauty and opportunities for outdoor recreation draw visitors and locals alike.
10. Tumbleweed Distillers
When in Osoyoos, you have to check out Tumbleweed Distillers. This Tumbleweed Distillers is known for their small-batch spirits like gin, vodka, and whiskey. Using local Okanagan ingredients, their gin and vodka have won multiple awards. You can tour the distillery to see how they handcraft these spirits, then enjoy a tasting to sample them.

Tumbleweed Distillers is a must for any cocktail connoisseur or spirit enthusiast visiting Osoyoos. Their tasting room and patio feature beautiful views of the lake and mountains. It's the perfect spot to unwind with an expertly made-cocktail in hand. When you're done, you may just want to pick up a bottle of their gin or vodka to take home as a souvenir.

For accommodation options nearby, check out the Best Western Osoyoos Inn. This Osoyoos hotel is only a 5-minute walk from Tumbleweed Distillers and features an outdoor pool, hot tub, and lakeside beach access.
Conclusion
Well, there you have it, 10 of the best things to do in Osoyoos to make the most of your trip. From enjoying the lakeside activities and attractions to exploring the scenic natural surroundings, this Okanagan gem has something for everyone. Once you've had your fill of adventures for the day, head to one of the comfortable hotels in Osoyoos, like the Best Western Osoyoos Inn, to unwind. 

With amenities like pools, hot tubs, and balconies overlooking the lake, you'll be rested and recharged to do it all again the next day. So pack your bags, gather your friends and family, and get ready for an unforgettable summer getaway in Osoyoos. The Osoyoos activities are calling your name!



FAQS

What are the top attractions in Osoyoos? 

The top attractions in Osoyoos include the Osoyoos Desert Model Railroad, Osoyoos Lake, Nk'Mip Desert Cultural Centre, Osoyoos Golf Club, and Rattlesnake Canyon.


What outdoor activities can I enjoy in Osoyoos? 

Outdoor activities in Osoyoos include hiking at the Osoyoos Desert Centre, exploring Osoyoos Lakes, golfing at the Osoyoos Golf Club, and visiting Rattlesnake Canyon.


Are there any cultural experiences in Osoyoos? 

Yes, you can immerse yourself in the local culture by visiting the Nk'Mip Desert Cultural Centre and attending the Osoyoos Desert Society's Meadowlark Nature Festival.


Can I visit wineries in Osoyoos? 

Absolutely! Osoyoos is known for its wineries, and a visit to Burrowing Owl Estate Winery is highly recommended for wine enthusiasts.


Are there any family-friendly activities in Osoyoos? 

Yes, families can enjoy the Osoyoos Desert Society's Desert Discovery Centre, Osoyoos Desert Model Railroad, and the Osoyoos Market on Main for a delightful experience.