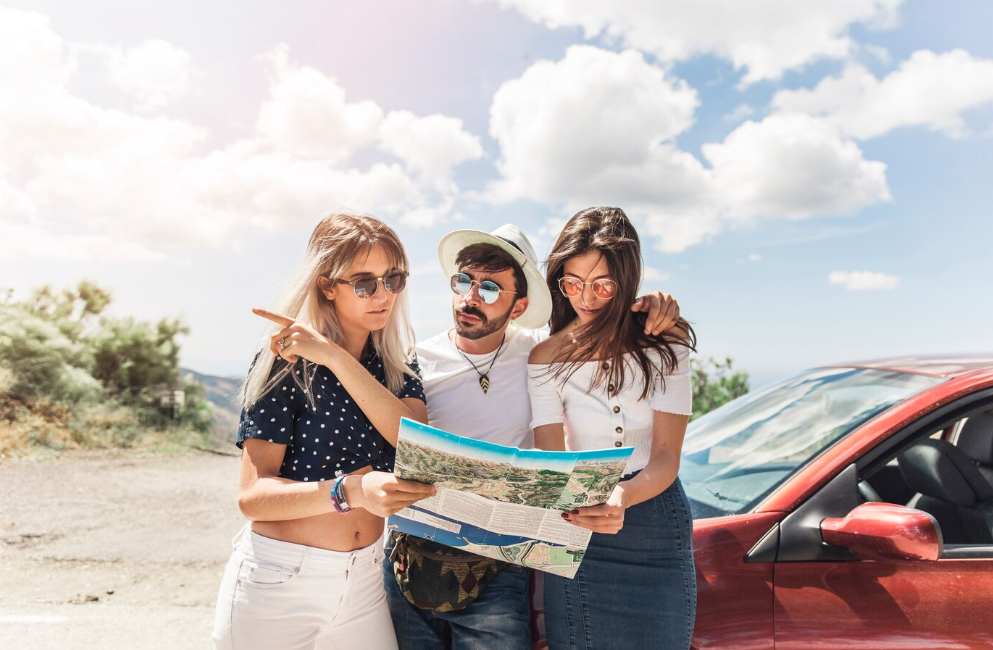 Osoyoos is the ideal family vacation spot because it offers a variety of activities that everyone can enjoy. You've prepared your belongings, reserved an excellent hotel with an indoor pool, and are now prepared to take advantage of everything this picturesque lakeside town offers. Everyone may find something to enjoy in Osoyoos, from cultural events to outdoor adventures. 

These Osoyoos activities will pique your interest whether you enjoy golfing, wine tours, or simply lounging in the Okanagan sunlight. Prepare yourself for enduring family memories. With various lodging options in Osoyoos, including resorts, motels, and fully furnished vacation homes, you will be able to locate the ideal location to unwind after visiting the region featuring beautiful lakes, sloping hills, and breathtaking sunsets.
Top Osoyoos Activities
1. Boat Tours on Osoyoos Lake
One of the best ways to experience the beauty of Osoyoos Lake is by boat. Several tour companies provide guided boat cruises where you may sit back, relax, and enjoy the breathtaking scenery.

A boat cruise is an excellent activity for families with children. The lake is quiet, and children will enjoy seeing wildlife such as ospreys, turtles, and fish. Snacks and refreshments are sometimes provided on board to keep the children entertained. A boat trip is an excellent way for people to learn about the history and geography of the region from an expert guide.

Okanagan Boat Rentals and Tours offer public tours for up to 6 people on their spacious, covered pontoon boats. They do 1 2- hour tour with options for wine tasting at a lakeside winery. Their boats have bathrooms, shade, and cushioned seating so you can sit comfortably while cruising the lake.

If you want a private group tour, Osoyoos Lake Boating Company customises tours for up to 15 people. They can do shorter terms focused on the lake's wildlife and scenery or full-day tours that include stops at local wineries for tastings and lunch. With options for covered or open-air boats, they have something for every season.

For a unique experience, book a boat tour at night to gaze at the stars while floating peacefully on the lake. Some companies offer stargazing and sunset tours where you can enjoy the fiery colours lighting up the sky as the sun dips behind the hills. There's nothing quite like viewing the constellations from the middle of a lake on a clear night.
2. Osoyoos Desert Model Railroad: A Must-See Attraction
The Osoyoos Desert Model Railroad is a must-see attraction for families visiting Osoyoos. This massive model railroad sprawls over 2,000 square feet, recreating the local desert landscape in stunning detail.

Kids and kids at heart will be mesmerised watching accurate working model trains chug through the miniature Okanagan desert. The display features highly detailed replicas of landmarks like Spotted Lake, vineyards, and orchards. You'll see tiny figures fishing at the lake, tending to grapevines, and going about their daily lives.

The model railroad is the passion project of owner Jack Romie, who has spent over 25 years crafting this intricate display. New details and scenes are continuously added, so there are always surprises, even if you've visited before.

Admission for families is very budget-friendly. Your little engineers can operate some of the trains under staff supervision. This interactive component enhances the experience for children.

The model railroad is open year-round, from 10 a.m. to 4 p.m., seven days a week. It's conveniently located right along Highway 97, just south of Osoyoos. There is plenty of free parking for vehicles of all sizes, including RVs and buses.

After visiting the model railroad, fuel up at one of the family-friendly Osoyoos restaurants nearby. Or check out other attractions like mini golf, waterslides at one of the hotel resorts with indoor pools, or the Osoyoos Desert Center. With so many activities for families, you'll want to stay for at least a couple of days at one of the Osoyoos hotels or motels to experience it all.

The Osoyoos Desert Model Railroad should be at the top of your list of things to do in Osoyoos with kids. This attraction will spark their imagination and create cherished memories of your family's Okanagan getaway.

3. Accommodation Osoyoos: Stay at a Kid-Friendly Resort With Indoor Pool
Are you looking for kid-friendly accommodation in Osoyoos? You can't go wrong with a resort that features an indoor pool. After a long day exploring all Osoyoos' family activities, your little ones will appreciate a chance to splash and play. Many Osoyoos resorts also offer spacious suites with full kitchens, giving you flexibility and convenience for your family vacation.

Best Western Osoyoos is a top-rated choice for families. They offer one, two and three-bedroom suites with full kitchens, living rooms and balconies, some overlooking the lake. Their indoor pool area includes waterslides, a splash park and a hot tub. They also have beach access, playgrounds, and organised kids' activities. Rates are reasonable, especially for larger suites that accommodate more prominent families or groups.

Some hotels provide expansive indoor pool facilities, including waterslides, a splash park, a lazy river, hot tubs and a total gym and wellness centre for the adults. One and two-bedroom suites have kitchenettes, with some also including in-suite laundry. The resort is surrounded by nature, with hiking and biking trails outside your door. They also offer recreational programs for kids.

The Sonora Dunes Golf Course and Accommodation may appeal if golfing is on your Osoyoos itinerary. They offer standard hotel rooms and one- to three-bedroom suites, some with full kitchens and balconies overlooking the golf course. Their indoor pool and hot tub area are perfect for families, and guests receive preferred tee times and rates on their 18-hole championship golf course. They also have beach access within walking distance.

For a fun-filled family getaway in Osoyoos, choose the accommodation that will thrill the little ones. An indoor pool, spacious suites, and resort amenities will make beautiful memories for your next family vacation. Be sure to also experience all the exciting Osoyoos activities perfect for families during your stay. There's no shortage of family fun in this beautiful lakeside town.
4. Golf Osoyoos: Tee Off at One of 9 Championship Courses
One of the best parts about visiting Osoyoos is the world-class golfing. You'll be spoiled for choice with nine championship courses in the area. For families, the Desert Gold Golf Course is perfect. This par-71 course features lush fairways, scenic lake views, and family-friendly rates. It's an excellent spot for beginners and kids to learn the game.

If you want to up your game, check out the Golf Osoyoos Club. This semi-private club features an 18-hole, par-72 course set against the stunning backdrop of the Okanagan desert and wineries. With narrow, tree-lined fairways and small greens, it provides a fun challenge for experienced golfers. 

For a unique experience, head to Okanagan's only desert course, Sonora Dunes Golf Course. This 18-hole, par-72 track winds through dunes, natural grasslands and vineyards with panoramic lake views. Sonora Dunes is considered one of BC's most scenic and challenging courses, with its distinctive bunkering and undulating greens.

To mix wine tasting with golfing, visit Osoyoos Larose Estate Winery, a 9-hole, par-27 course on the winery's picturesque grounds. After wrapping up your round, head into the Tuscan-style tasting room to sample their award-winning red blends and white wines.

With breathtaking scenery, various courses for all skill levels, and the option to pair a fantastic round of golf with a wine tour, Osoyoos is a premier golf destination. Teeing off at one of the championship courses is a must for sports fans visiting this desert oasis. Experience golfing at its finest in the heart of BC's wine country.
5. Visit Local Wineries for a Family Wine Tour
Visiting the local wineries is one of the best Osoyoos activities for families. The Okanagan Valley is renowned for its stunning vineyards and award-winning wines, and Osoyoos sits right in the heart of BC's wine country. Even if the adults are more interested in the wine tasting, the kids will have a blast exploring the vineyards and grounds.

Many wineries in Osoyoos and Oliver are incredibly family-friendly. They often have large, open spaces for kids to run around, play areas with games like giant Jenga or cornhole, and some even have playground equipment. The on-site restaurants frequently have kids' menus and patios where the little ones can get noisy without bothering other guests.

A few wineries that are particularly great for families are:

Burrowing Owl Estate Winery: They have a large grassy area, playground, and menu with kids' options. Kids can get grape juice or milk while parents enjoy wine tasting.
Tinhorn Creek Vineyards: This winery has beautiful gardens, walking trails, and an on-site restaurant with high chairs and a kids' menu. They offer free juice boxes for little ones during tastings.
Road 13 Vineyards: Their huge lawn has plenty of space for kids to burn off energy. They're very welcoming to families and often host events like movie nights on the property that are fun for all ages.
Even if you're not a wine drinker, visiting a couple of family-friendly wineries is one of the best ways to experience the local culture. The kids will love exploring the vineyards and grounds, and the whole family will enjoy a nice meal on an outdoor patio. A wine tour is one of the perfect Osoyoos activities for all ages.
6. Go Horseback Riding Through Desert Canyons
One of the best ways to explore the scenic desert surroundings of Osoyoos is on horseback. Several ranches in the area offer guided trail rides through the picturesque canyons and hills. This is an activity the whole family can enjoy together.

The rides typically last 1 to 2 hours. You'll journey through sagebrush, cacti and pine forests with stunning views of the valley below. Some ranches have friendly wranglers who will match you with a gentle, well-trained horse that is perfect for riders of all experience levels.

For a memorable experience, book a sunset ride. As the sun dips behind the hills, the sky comes alive with vibrant oranges, reds and purples. The golden light illuminates the canyon walls and hoodoos, creating a magical scene you'll cherish for years. After the ride, unwind at your Osoyoos hotel or resort. An activity like this works up an appetite, so enjoy a delicious meal at one of the local restaurants.

If you visit Osoyoos in the summer, early morning or evening rides may be the most comfortable, as daytime temperatures frequently exceed 30°C. Be sure to dress in breathable, casual clothing for the weather, wear sun protection like a hat and sunglasses, and bring plenty of water to stay hydrated.

Exploring the desert scenery and canyon trails of Osoyoos on horseback with loved ones creates cherished memories that will last long after your visit ends. Add this exciting activity to your list of must-do Osoyoos adventures. 
7. Experience Aboriginal Culture at the Nk'Mip Desert Cultural Center
A trip to Osoyoos isn't complete without learning about the local Aboriginal culture. One of the highlights is the rattlesnake fence demonstration. Local Aboriginal guides will teach you about the traditional snake fences used to control rattlesnake populations and protect people. You'll see how the walls are built using natural materials and learn about rattlesnakes' critical role in the local ecosystem.

The centre also features an Aboriginal art gallery showcasing beautiful works from various Okanagan artists. The on-site museum displays artefacts, photos and stories depicting the history of the Osoyoos Indian Band. Guided tours run daily from May through October and are included with your admission. The centre's gift shop offers locally made Aboriginal crafts, jewellery, and cultural items that make perfect souvenirs.

Whether you want to immerse yourself in the culture for a day or stop by for an hour, the Nk'Mip Desert Cultural Center has something for visitors of all ages. By gaining insight into the Aboriginal heritage of the region, you'll develop a deeper connection with and appreciation for the land and gain an understanding of its original inhabitants. On your next trip to Osoyoos, experience the cultural centre and all it offers.
Looking for fun activities, the whole family will enjoy during your Osoyoos vacation? Then the Best Western Osoyoos should be at the top of your list. This resort offers amenities and recreational options perfect for both kids and adults.

The main attraction is the large indoor pool area, which is open year-round. The little ones will love the wading pool and splash park with interactive water features. When the weather is warm, head outside to their outdoor pool, hot tubs and a private beach along the lake.

For adults, the Best Western Osoyoos offers golf packages, a driving range and a pro shop. Rent bikes to explore the area, or check out one of the many local wineries. The resort also provides a shuttle service to the nearby casino and town of Osoyoos. When hunger strikes, the resort has on-site dining options. Enjoy a drink at the lounge or get coffee at the Coffee Bar. Room service is available if you prefer to dine in.

With Best Western's excellent amenities, recreational activities and dining options, your family will have an unforgettable Osoyoos getaway. The hardest part will be convincing the kids that it's time to go home! Book your family's Osoyoos accommodation at the Best Western and start planning your fun-filled vacation today.
Conclusion
And there, you have nine perfect activities that the whole family can enjoy in the heart of Osoyoos. From thrilling watersports on the lake to strolls through vineyards, you'll always have ways to make lasting memories in this scenic Okanagan paradise. The next time you're looking for an unforgettable getaway, consider booking a stay at one of the hotels in Osoyoos BC and experience all the area has to offer. 

Between the golf Osoyoos courses, wineries, and kid-friendly attractions, Osoyoos activities offer something for everyone. So pack your bags, load up the car, and prepare for an exciting family adventure in beautiful British Columbia wine country. The memories you'll make in Osoyoos will last long after your tan fades.

Frequently Asked Questions

What are some family-friendly activities in Osoyoos?

- Visit Rattlesnake Canyon amusement park.
- Explore the Osoyoos Desert Model Railroad.
- Enjoy a day at the Osoyoos Splash Park.
- Go on a family bike ride along the Osoyoos Lake trail.
- Take a tour of the Nk'Mip Desert Cultural Centre.

Are there any outdoor activities suitable for families in Osoyoos?

Yes, families can enjoy activities like hiking in the Haynes Point Provincial Park, swimming and boating in Osoyoos Lake and picnicking in Gyro Park.

Is there a place in Osoyoos where families can pick fruit?

You can visit local fruit farms like Desert Hills Estate Winery and Covert Farms to experience fruit-picking activities with your family.

Are there any family-friendly beaches in Osoyoos?

Absolutely! Osoyoos has several family-friendly beaches, including Lions Park Beach, Cottonwood Park Beach, and Haynes Point Provincial Park Beach.