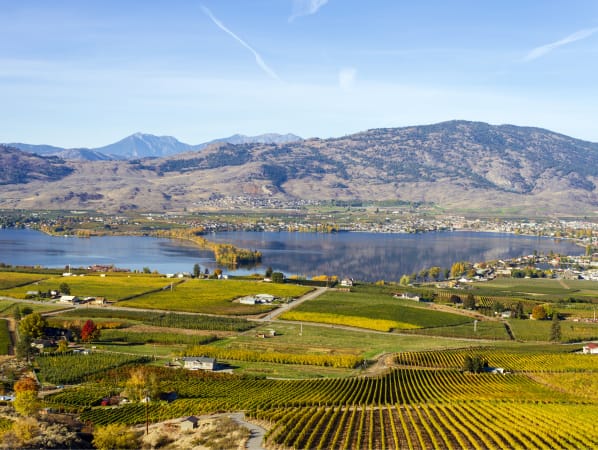 1. Introduction

Discover new things in the lovely South Okanagan by exploring the local hidden gems of Osoyoos! Get ready for an epic adventure in the super chill town of Osoyoos. Whether you're a local or just planning to visit Osoyoos, there's plenty of cool stuff to do. Osoyoos has everything, from amazing hikes to cool old ranches and even a groovy retro theatre.  

It's time to pack your bags and prepare for whatever comes your way on this beautiful journey! Who knows what kind of surprises are waiting for you in this fantastic little town? Whether you plan your trip with your family or friends, this incredible adventure awaits you in Osoyoos! You must go check it out and have a blast!

2. Eats & Treats

Are you ready to check out the mouthwatering side of Osoyoos? Get ready for a food adventure that will blow your mind and make you want more! We've found some dope local hidden gems in this food paradise, so grab your forks and knives 'cause we're about to dive into the world of Eats & Treats. 

The Food Truck Scene

First off, let's talk about the food truck scene. Don't sleep on these chill food trucks, 'cause they bring tasty vibes. El Sabor de Marina is like, a total local fave! They serve up some seriously authentic Mexican food that will legit transport you straight to the streets of Mexico. You can't go wrong with any of their fillings for their soft-shell tacos: chicken, beef, shrimp, or fish. Just trust us, take a bite, and you'll be totally hooked! 

Sushi Take Out

If you're feeling like having some Asian flavours, you should totally check out Kozo Cafe for its super delicious sushi take-out. This spot only does pick-up and has all kinds of sushi, from classic rolls to cool sushi burritos. All palates, especially those of our vegetarian and vegan friends, will be satiated by the range of flavours. A great option is to pack some sushi and head to the beach for an unforgettable picnic! 

Satisfy Your Sugar Cravings

Now it's time to satisfy your sweet tooth at Sugar Quail Bakeshop. This awesome bakery makes baked goodies that'll take you right back to your childhood. Their creations are, totally amazing, from classic cupcakes to custom cakes. They're not just delicious, but also super pleasing to look at. Go ahead and indulge in a little piece of heaven to satisfy your cravings. Get ready to chow down because there's a ton more to check out in Osoyoos. Get ready for the next chapter of our adventure!
Also Read: Benefits of Hotel Gym 


3. Adventures & Activities

Osoyoos may be a little town, but it's packed with exciting opportunities. There's plenty of cool stuff to do, like the awesome Golden Mile Hike and the retro Oliver Theater. It's all good for everyone. 

Golden Mile Hike

You must check out the Golden Mile hike, it's a total local hidden gem around here. The walk begins at Tinhorn Creek Estates Winery and leads past vineyards and up a modest incline where you can admire the breathtaking views of the valley below. But the best part of the hike is definitely the viewpoint that's way up high, looking out over the cool terrain. 

Oliver Theatre

You'll feel like you're on cloud nine! If you feel like having a movie night out, you should check out Oliver Theater. This theatre is totally groovy with its 60s vibes, and locals love it for good reason. It's easy to see why! Enjoy some movie theatre popcorn while watching the newest blockbuster, and take in the enchanting nostalgic atmosphere. 

Haynes Ranch

Make sure you check out the cool Haynes Ranch before you leave Osoyoos. It's one of the oldest ranches in the Okanagan Valley, having been established in 1869, and is still actively involved in the neighbourhood. Even though most of the original buildings are all messed up, you can still sort of imagine what the place used to be like. 

Mount Kobau

If you're up for an epic adventure, you have to check out Mount Kobau. There are some excellent hiking paths in this area, and they can be found between Osoyoos and Cawston. The trailhead is super easy to get to from the parking lot at the top of the well-kept Mt. Kobau Forest. There's so much cool stuff to see and do in Osoyoos, it's like an adventure just waiting for you! Get ready to pack your bags because this vacation is going to be one you will not forget!
Also Read: Benefits of Playing Golf

4. Fine Wines and Vineyards

You can't enjoy this beautiful valley without experiencing some of the world-famous wines that Osoyoos is known for. You can chill and enjoy some top-notch wines at cool wineries like Tinhorn Creek and Burrowing Owl Estate, or if you're feeling adventurous, you can check out local hidden gems like Moon Curser and Rust Wine Co. 

There are about 40 wineries nearby, so there is something for every palate. Try a few different bottles; you could end up with a new favourite! Don't leave without taking in the magnificent views of the valleys and vineyards that surround you. The Okanagan Valley is, like, totally a wine lover's paradise.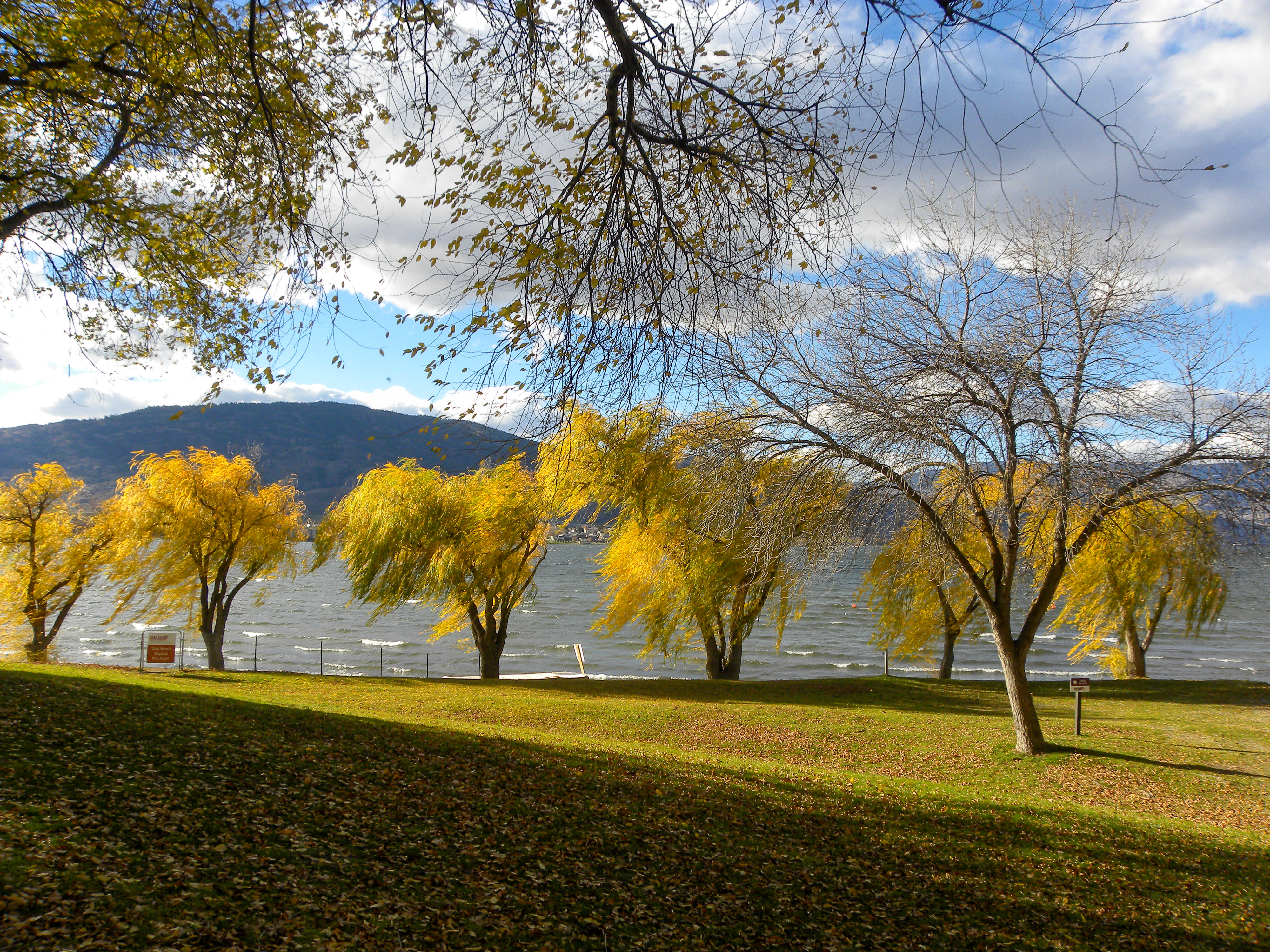 5. Accommodations

In Osoyoos, you have your pick of a wide variety of excellent hotels, motels, and other lodging options. If you're looking for beachfront townhouses and apartments, rentals for snowbirds, or lodging that welcomes pets, hotels in Osoyoos have what you need.

Picture this: You wake up to the chill vibes of the waves crashing on the shore, like right outside your beachfront suite. You can chill out in the sun on your own balcony or take a cool dip in the pool when you are staying in a Osoyoos hotel with pools. Additionally, if you're a snowbird seeking a longer vacation from the winter blues, there are rentals available that can satisfy your needs.

Osoyoos is also super cool for pet-friendly places to stay, so you don't have to go without your furry buddy. Lots of hotels and resorts have cool stuff for pets, like special rooms just for them and even people to watch them. And if you're all about being eco-friendly, you'll be excited to hear that accommodation Osoyoos has a bunch of cool green stuff going on.  These places take the environment seriously, using strategies like recycling programs and energy-efficient lighting.

So whether you're searching for lavish beachfront vacations, a laid-back snowbird setting, or a pet-friendly setting, Osoyoos has the ideal accommodation for you. Get ready to chill and kick back in this super charming spot in South Okanagan.

6. Osoyoos Events & Activities

Do you want to make your trip to Osoyoos even more adventurous? We have something very amazing in store for you, so get ready! If you're into thrills or just looking for a good time, Osoyoos has got you covered.

Cycling Tours

Let's start by talking about cycling tours. Just hop on your bike and check out the awesome landscapes and vineyards in Osoyoos. It will be so much fun! Imagine cruising on your bike, feeling the wind in your hair, and checking out the awesome views of the valley. It will take your breath away! It's a fantastic way to be active while also exploring amazing locations.

Water Sports Activities

If you're into water sports, Osoyoos has got you covered. Jump into the super clear waters of Osoyoos Lake and have a blast doing stuff like paddleboarding, kayaking, and jet skiing. Get ready for the thrill of floating across the water while taking in some dazzling sunshine. It's like, the best way to chill out and have a super fun time! 

A Blast in the Winter!

In case you're a huge fan of the snow, you should definitely visit Baldy Mountain Resort. Anyone who enjoys the snow should definitely check it out. Take to the slopes with your skis or snowboard for an exciting day of winter enjoyment. Baldy Mountain Resort has a bunch of trails and terrain that are perfect for all skill levels. It's a wonderful spot to have fun and make enduring memories.

So whether you're seeking to go on a bike tour, engage in water sports, or hit the slopes at Baldy Mountain Resort, Osoyoos has everything you're looking for. Get ready to have a blast and make some priceless memories at this fantastic place.

7. Conclusion

This article covered some of the best local hidden gems of Osoyoos. Come and check out Osoyoos like a local and make some awesome memories that you'll never forget. Get ready to have a blast and make some epic memories that'll totally make you want to come back for more. Pack your bags, and let the adventure begin!


8. FAQS


What are some local wineries to visit in Osoyoos? 

There are many wineries to visit in Osoyoos, such as Nk'Mip Cellars, Tinhorn Creek Vineyards, and Road 13 Vineyards.


What types of wines are produced in Osoyoos? 

Osoyoos has a bunch of different wines, like Merlot, Cabernet Sauvignon, Chardonnay, Pinot Gris, and stuff.


Are there any wine tours available in Osoyoos? 

Yes, there are many wine tours available in Osoyoos, such as Desert Valley Wine Tours, NK'Mip Resort Wine Tours, and Experience Wine Tours.


Can I sample wines at the wineries in Osoyoos? 

Yeah, most wineries have wine tastings where you can try different wines and get some insight into how they're made.


Are there any events focused on wine in Osoyoos? 

Oh yeah, Osoyoos throws a bunch of wine events all year round. They've got the Osoyoos Oyster Festival, the Okanagan Falls Wine Festival, and the Festival of the Grape.