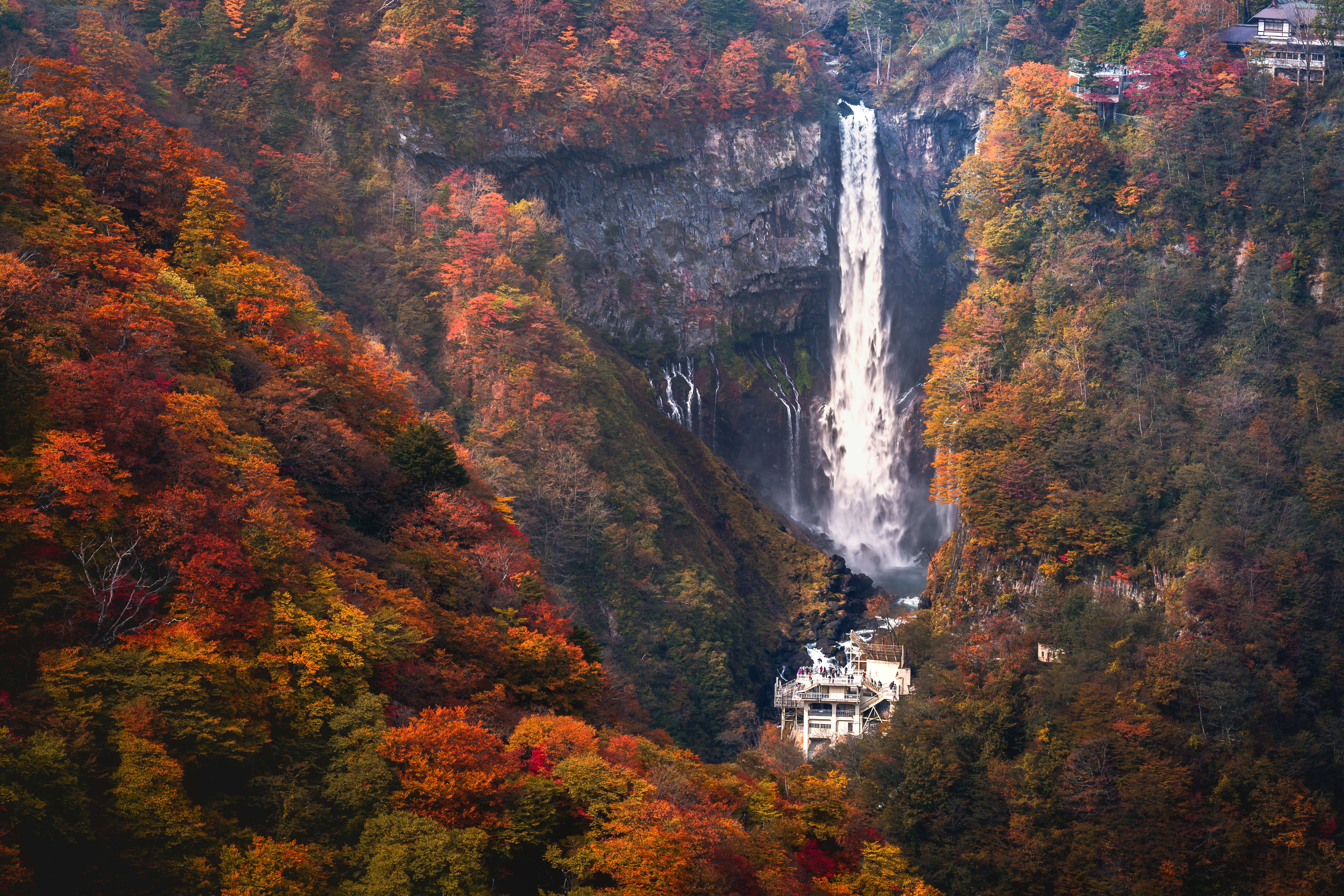 While many associate this gem with summer escapades, let me let you in on a little secret: Osoyoos in the fall is a revelation. If you've never considered it for your autumnal adventures, prepare to be enchanted by our Osoyoos Fall Bucket List.

If you're wondering about accommodation in Osoyoos, you're in for a treat. Picture this: waking up in a cosy hotel room, pulling back the curtains, and being greeted by vineyards awash in amber and gold hues. And if you're someone who can't resist a dip regardless of the season, finding a hotel with an indoor pool near you in Osoyoos is a breeze. But let's dive into the heart of the matter - the ultimate Osoyoos fall bucket list!
Osoyoos Fall Bucket List
1. The Serene Sunrise Paddle:
Imagine the gentle lapping of water, the soft hues of dawn painting the sky, and the world awakening around you. Osoyoos Lake, though slightly cooler, beckons you for a morning paddle. The lake is less hectic now that there are fewer speedboats. Whether you're a solo adventurer renting a kayak or joining a SUP yoga session, the experience is pure magic.

2. Desert Wildlife Encounters:
Ever wanted to "look wildlife in the eyes" without the danger? Osoyoos offers you a chance at the Nk'Mip Desert Cultural Centre. Dive deep into the rich culture of the Okanagan people and maybe even catch a glimpse of a western rattlesnake! For those who crave more, the Osoyoos Desert Centre awaits with its expansive boardwalk and native plant demonstration garden.
3. Hiking the Golden Mile Stamp Mill Trail:
Lace-up those hiking boots and embark on a journey through the Tinhorn Creek Estate winery. As you ascend, the valley unfolds below, adorned in autumn's vibrant palette. 
4. Mountain Biking Adventures:
For adrenaline junkies, Osoyoos' rugged desert trails are a dream. With over 30+ marked trails, the South Okanagan promises a unique biking experience, blending desert landscapes with boreal forests.
5. Pumpkin Picking Paradise:
Autumn is synonymous with pumpkins.  Drive around Osoyoos, and you'll find local fruit stands brimming with them. For a special treat, visit Covert Farms' Discovery Garden Pumpkin Patch after a wine-tasting session. 
6. A Beer Lover's Haven at North Basin Brewing Co:
If wines aren't your thing, Osoyoos has you covered. Head to North Basin Brewing Co. and indulge in their seasonal beers. 
7. Capturing Autumn's Beauty:
Osoyoos in the fall is a photographer's dream. Colours of orange, crimson, and yellow burst forth across the valley's vineyards and orchards. The scenery is ideal for taking stunning photos, whether you're a budding Instagrammer or a seasoned one.
8. Horseback Riding in the Desert:
Experience the desert like never before – on horseback. With guided tours from Indian Grove Riding Stables and Sun Hills Riding Centre, you're in for a treat.
9. Golfing in Osoyoos:
With its scenic courses and temperate climate, Osoyoos is a golfer's paradise. Challenge yourself at the Golf Osoyoos Club or the Sonora Dunes Golf Course. And if you're up for more, Oliver's 18-hole courses are just a short drive away.
10. A Blast from the Past: Osoyoos & District Museum:
Rainy days? No problem! Step into the Osoyoos & District Museum and Archives. Using it is like entering a time machine. Explore the town's history, examine photographs from the past, and see how far Osoyoos has come. Everyone, from first-time visitors to long-term residents, will have a wonderful day.
11. Apple Picking Adventures:
September and October in Osoyoos mean one thing - apple season! The Okanagan-Similkameen Valleys, the heart of B.C.'s apple production, beckon with their bountiful orchards. Grab a basket and pick to your heart's content. And while you're at it, don't forget to sip on some freshly squeezed apple juice from local fruit stands. It's the taste of fall in a glass!
12. Fresh Harvest Delights at Fruit Stands:
Speaking of fruit stands, they're everywhere in Osoyoos! Laden with the season's best produce, these stands are a food lover's paradise. From crisp apples to juicy tomatoes, it's a culinary journey you won't want to miss.
13. A Culinary Experience: Farm-to-Table Dinner:
For a gourmet experience, head to Spirit Ridge's The Bear, The Fish, The Root & The Berry. This eatery offers stunning views of a vineyard while celebrating the harvest with meals of Indigenous inspiration.
14. A Grand Tasting of Wines:
With over 50 wineries surrounding Osoyoos, wine enthusiasts are in for a treat. The region's unique climate nurtures a diverse range of grape varietals. So, embark on a wine-tasting journey, savouring each note, all while soaking in the mesmerising vineyard landscapes.
15. Cosy Moments at Jojo's Café:
Chilly autumn mornings call for a steaming cup of coffee. And JoJo's Café, an Osoyoos staple, is the place to be. Beyond their impeccable coffee, the café is a hub for art lovers, showcasing works by local talents.
16. Sweet Indulgences:
Autumn and baked goods go hand in hand. Whether it's a croissant from Sugar Quail Bakeshop or a muffin from Lake Village Bakery, Osoyoos's bakeries promise to satiate your sweet cravings.
17. Scenic Drives:
Osoyoos in Fall is a painter's palette that comes to life. Drive along Highway 3, venture up Anarchist Mountain, or explore Richter Pass. The golden vistas, especially around Fairview Mountain Golf Club, are a sight to behold.
18. Fishing Fun:
Osoyoos Lake, with its diverse fish species, is an angler's dream. Whether you're a novice or a pro, the lake promises a thrilling fishing experience. Just ensure your license is updated, and you're good to go!
19. Birdwatching Bliss:
Osoyoos is a birdwatcher's paradise. From hummingbirds to golden eagles, the region's unique ecosystem is home to a plethora of bird species. So, grab your binoculars and embark on a feathery adventure.
20. Starry Nights at Mount Kobau:
For stargazers, Osoyoos offers a celestial treat. The clear nights and strategic location make it one of Canada's best spots for galaxy observation. Dive deep into the cosmos and lose yourself in its vastness.
21. Halloween Festivities: Witches on Paddleboards:
Mark your calendars for October 30th, 2022! Osoyoos's All Hallow's Festival promises a day filled with acrobatics, live performances, and of course, witches on paddleboards. It's spooky, fun, and utterly unique!
Wrapping Up
Before we wrap up, if you're a golf enthusiast, golfing in Osoyoos is an experience you shouldn't miss. The lush greens against the backdrop of fall colours are truly a sight to behold. Now, after all these adventures, you'd want a cosy place to rest, right? For those searching for "hotels in Osoyoos British Columbia" or "hotel with indoor pool near me," Osoyoos offers a plethora of options. 

One need not do without, since there exists a vast range of possibilities, from the most expensive to the least. And if you're a golfer, some hotels even have special packages just for you. Osoyoos in the fall is an experience you shouldn't miss. Whether you're sipping wine, hiking, or simply relaxing in your hotel with an indoor pool, the charm of Osoyoos will captivate you. So, pack your bags, and let's tick off that Osoyoos Fall Bucket List together!


FAQs

1. What is the best time to visit Osoyoos?

Osoyoos are popular in summer for their beaches. However, fall offers serene beauty, vineyard colours, and unique events, making it an equally attractive season to explore.


2. Are there family-friendly hotels in Osoyoos?

Yes, Osoyoos boasts several family-friendly hotels. Many offer amenities like indoor pools, kid's activities, and proximity to local attractions for a memorable family stay.


3. Can I go wine tasting without reservation?

While many wineries welcome walk-ins, it's recommended to book in advance, especially during peak seasons, to ensure a personalised and unhurried tasting experience.


4. Are Osoyoos suitable for adventure sports?

Absolutely! Osoyoos offers activities like paddleboarding, fishing, and hiking. The diverse landscape caters to both water and land-based adventure sports.


5. Are there local festivals in Osoyoos during the fall?

Yes, Osoyoos hosts events like the All Hallow's Festival in October. Fall celebrations often blend local culture, harvest themes, and seasonal activities for visitors.