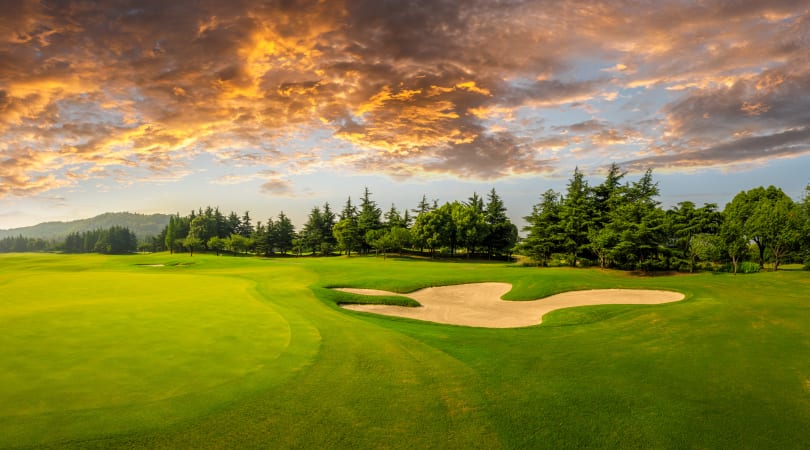 Are you visiting Osoyoos to reconnect with nature? This beautiful place and hotels in osoyoos British Columbia is ideal for relaxation. Osoyoos has several outdoor activities to enjoy in its undulating hills, lakes, and vineyards. This town has something for everyone, whether you want to beach, watch wildlife, golf, or sip wine while overlooking the lake. Here are ways to experience nature in Osoyoos.
Top Ways to Experience Nature in Osoyoos
1. From a bike
A bike lets you enjoy the area's natural beauty at a perfect pace. Rent bikes in town and ride the rural Kettle Valley Rail Trail, a dismantled railway. Ride over wooden trestles, through tunnels, and through canyon views in 8 kilometres. Enjoy a picnic under Ponderosa Pines and possibly see bighorn sheep. More ambitious hikers can complete the trail in 30 kilometres. Cycle the 8 km hilly Lakeside Road loop around Osoyoos Lake for a view.
2. In the lake
Find your Osoyoos zen on the lake. Paddle along Osoyoos Lake with the hills as your backdrop in a kayak or canoe. The 9-mile lake gives you plenty of room to explore quiet bays and inlets at your own speed. Make a day of it with a picnic lunch and your dog. Pontoon boat rentals are a fantastic way for families to get on the water. 

Swim or construct sandcastles at one of the many beaches along the road. The youngsters will enjoy seeing ospreys, turtles, and fish along the reedy shoreline. Watch the Osoyoos Lake sunset turn the sky bright. The golden sun setting behind the hills and bouncing off the rippling lake is peaceful. A great day was spent experiencing nature at its best.
3. On foot on trails
Hiking routes are the best way to experience nature. Easy strolls to difficult hikes are available in Osoyoos. Desert Park and Osoyoos Desert Center Trails are great for relaxed walks. Summit a peak? Challenge yourself on Mount Kobau or Spotted Lake Trail. No matter the trail, you'll see desert landscapes, wildlife, and an oasis. A great activity for couples, families, and groups. Pack water, wear suitable shoes, and look for local plants and fauna. Wear your hiking boots and explore the trails!
4. Osoyoos desert centre

Visit the Osoyoos Desert Center while in town. This interpretive center highlights Osoyoos Lake's distinctive desert habitat. Interactive exhibits, antiques, and multimedia displays teach about local plants, animals, and First Nations people.

An elevated walkway through the conservation area lets visitors see indigenous plants and creatures in their natural setting. Western Meadowlarks, Woodpeckers, and Rattlesnakes may be seen. All skill levels can walk the half-kilometre loop trail.

The centre's native plant garden, picnic area, and natural playground are included with admission. Families love it here. The Osoyoos Desert Center is open daily 10 am–5 pm May–September.
5. At NK'MIP desert cultural Centre
Discover Osoyoos Indian Band culture and history at Nk'Mip Desert Cultural Center. This award-winning interpretive centre features Okanagan antiques, interactive displays, and cultural presentations.

Walk through the centre to understand how the Okanagan people lived in harmony with nature for thousands of years. Experience basket weaving, tool manufacturing, and moccasin sewing from local artists. Traditional pit cooking gently roasts meat and vegetables in an underground oven.
Explore Nature at Osoyoos Desert Center
The Sonoran desert ecology is best experienced at the Osoyoos Desert Center. Interactive exhibits and guided tours showcase the area's plant and animal richness at the centre.
1. Guided Tour
Walk the desert paths with a skilled guide. They'll show out uncommon antelope brushes and tiny desert wildflowers you might miss. You can see birds, snakes, lizards, and tiny mammals in nature. The guides' survival and adaptation stories bring the desert to life.
2. Try it in the Discovery Room
Young and old will adore the Discovery Room. It has interactive exhibits, microscopes, and activities to show how desert flora and animals thrive in hot, dry conditions. Craft, try on animal costumes, and inspect desert specimens.
3. Visit the Cactus Garden
A garden with numerous local cactus and succulents sits outside the centre. Canada's largest saguaro cactus is here. Photography and learning about these well-adapted desert flora in a beautiful location are ideal here.

Osoyoos Desert Center is fun and informative for all ages. You'll appreciate desert beauty and conservation. And you might be motivated to live more sustainably. Finding nature is the first step to safeguarding it.
Always choose hotels in British Columbia with stunning views of the valley to be in nature. If you are in Osoyoos and searching for "hotel with indoor pool near me" then you have a best bet on Best Western Osoyoos. 

This all-suite hotel has large one-and two-bedroom suites with full kitchens, living spaces, and dining areas. After coffee and the sunrise, swim in the hotel's outdoor pool or hot tub. Explore nearby recreational activities such as hiking and bicycling on gorgeous routes with lake views. Locals love the Osoyoos Desert Center trail.

• Osoyoos is nestled on a major bird migratory route, offering opportunities to observe local birds in their natural habitat.

• Engage in lake activities such as boating, sailing, or kayaking. Rental equipment from marinas or resorts.

• Visiting local wineries. Many wineries in the Okanagan Valley are near Osoyoos. Take a guided wine tour to taste award-winning wines in beautiful scenery.

Best Western Plus lets you enjoy Osoyoos' natural beauty in elegance. With so many outdoor activities and breathtaking views, you'll want to stay longer than a weekend! A longer vacation at a hotel with stunning views is the perfect way to reconnect with nature in Osoyoos.
Tee Off Nature-surrounded Golf Osoyoos 
Fairmont Sonora Golf Course is a great site to start exploring nature. As you walk the course, you'll feel immersed in Osoyoos' undulating hills and vineyards.

You'll be surrounded by nature as you tee off at Sonora. Fairways are lined with lush foliage, majestic ponderosa pines, and stunning rocky outcroppings. The track passes through deserts, wetlands, and woodlands. You won't notice how many strokes it takes to complete the course because every hole offers a new nature view!

The Sonora course is scenic and difficult. Tight fairways, cleverly placed bunkers and water features, and undulating greens will test your skills. The famous 15th hole has an island green and requires a precise drive and approach for a birdie putt.

After your round, enjoy regional cuisine and local wine or craft beer at the Sonora Grille. Relive your favourite photos and enjoy the outdoors on the terrace.

Families, golf pals, and couples can enjoy Osoyoos's natural beauty by playing at the Sonora. Summer tee times fill up quickly, so book early for the best rates. A day on the Sonora links will be remembered forever.
Conclusion
So many ways to connect with nature in Osoyoos. You may hike beautiful trails, bike through vineyards, stargaze on a clear night, swim in a lake under the stars, or just relax in the sun in Osoyoos. Relax in nature at your own leisure. Make outdoor memories with family. You can choose adventure or peace. Osoyoos invites you to enjoy the outdoors. Enjoying nature is limitless. Waiting for what? Explore Osoyoos' natural beauty and rejuvenate your soul. Mother Nature calls!


Frequently Asked Questions


1. How can one enjoy nature in Osoyoos, British Columbia, the best?

There are lots of opportunities in Osoyoos to get outside and enjoy nature. Hiking, swimming, bird watching, or just lounging in the tranquil surroundings are some ways to take in the natural beauty of the area.


2. Which Osoyoos hiking routes are well-liked?

The Haynes Point Provincial Park Trail, the Osoyoos Desert Center Trails, and the Mount Kobau Trail are a few of the well-liked hiking routes in Osoyoos. These paths provide breathtaking vistas of the region's distinctive topography.


3. Is it possible for me to swim in Osoyoos Lake?

Indeed, Osoyoos Lake's warm water is well-known for being a great place for swimming, kayaking, and paddleboarding. You may easily appreciate the surrounding natural beauty and the ocean.


4. Does Osoyoos provide any chances for bird watching?

Osoyoos is an ideal location for birdwatching. A great place to go bird viewing, especially during migratory seasons, is the Osoyoos Oxbows, which are next to the Osoyoos Desert Centre.