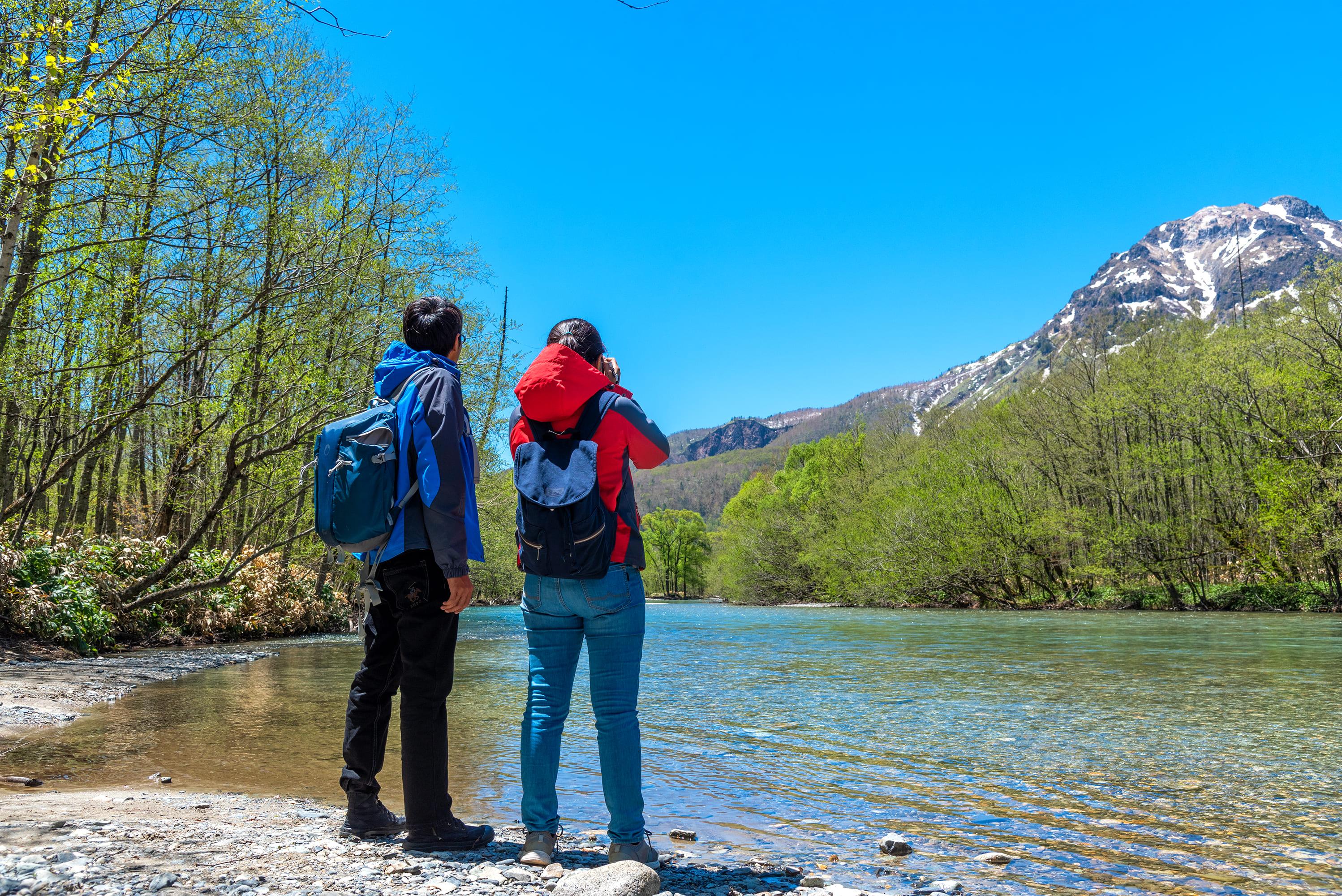 You've been looking forward to your summer vacation in Osoyoos all year. This picturesque town in British Columbia's Okanagan Valley is the perfect place to relax and unwind. Nestled between rolling hills, orchards and vineyards, with the desert-like landscape of the Sonoran meeting crystal-clear Osoyoos Lake, you'll never run out of things to do in Osoyoos this summer. 

From thrilling water sports on the lake to world-class golfing, award-winning wineries and farm-to-table dining with local fare, Osoyoos has something for everyone in the family. With scenic natural beauty, outdoor adventures, and small-town charm around every corner, get ready to make memories long after the summer sun sets over the hills. This ultimate summer escape is calling your name.
Things to Do in Osoyoos this Summer
If you're looking for the perfect summer getaway, look no further than hotels in Osoyoos British Columbia. Nestled in the Okanagan Valley, this lakeside town has everything you need for an unforgettable summer vacation.

First up, hit the beach! Osoyoos Lake is ideal for swimming, boating, and other watersports. With hot weather and little rain, you'll have plenty of beach days to enjoy the warm water and sandy shores.

Are you feeling active? Osoyoos has world-class golfing i.e. Golf Osoyoos, with several championship courses in the area. Or check out the hiking and biking trails, like the scenic Waterfront Walkway Trail. For family fun, visit one of the orchards or wineries offering summer events like fruit picking, wine tasting, and summer concerts.

Accommodation Osoyoos ranges from cosy bed and breakfasts to luxury resorts and vacation rentals. Many hotels offer family-friendly amenities like pools, playgrounds and kid's clubs. Book a room with a lake view and private beach access for a romantic getaway.

Foodies will delight in the local cuisine, from fresh seafood and orchard fare to award-winning wines. Casual dining spots, food trucks and farmers markets provide perfect picnic fare for your beach days. Or go all out at an upscale restaurant with stunning winery views.

With a stunning landscape, outdoor adventures, excellent food and wine, and family-friendly attractions, Osoyoos has everything needed for an unforgettable summer getaway. The hardest part will be leaving! Pack your bags - summer bliss awaits in the Okanagan.
1. Enjoy the Beaches and Swim in Osoyoos Lake
If the summer heat has you seeking water, head to Osoyoos Lake. This massive lake spans the Canada-US border, with sandy beaches, calm waters perfect for swimming, and stunning views of the Okanagan Valley.

Once there, claim your spot on one of the many public beaches like Gyro Beach or Cottonwood Beach. Spend the day swimming, sunbathing, beachcombing, or trying your hand at watersports like jet skiing or paddle boarding. If you want to get out on the water without the hassle of renting equipment, hop aboard a lake cruise or rent a boat for a few hours of leisurely exploring.

When evening falls, stick around to take in one of the area's famed sunsets. The golden light reflecting off the lake's glassy surface is a sight you won't soon forget. Keep your eyes peeled for stargazing opportunities in Osoyoos' minimal light pollution as the sky darkens.

Whether you're travelling with kids, a significant other, or friends, the lake provides the perfect backdrop for a fun-filled summer day. Take advantage of this Okanagan highlight - get down to the beach and dive right in! Osoyoos Lake's turquoise waters and laid-back vibe are calling your name.
2. Go Boating or Paddle Boarding on the Lake
One of the best ways to enjoy the summer sun in Osoyoos is out on the lake. hotels in Osoyoos British Columbia warmest freshwater lake, with an average summer water temperature of around 82 F. Whether you want to exercise or relax, boating and paddle boarding are popular pastimes. You can rent motorboats, kayaks, canoes, and stand-up paddle boards from several places along the lakefront. They offer boats that can hold up to 8 people so that you can bring the whole family or a group of friends.

If you prefer human-powered watercraft, Osoyoos Lake Kayak and Canoe Rentals or Coyote Cruises, rent kayaks, canoes, and paddle boards at very reasonable rates. Paddleboarding, in particular, has become hugely popular in recent years. It's fun to enjoy the lake and get a fantastic core workout. Most rental shops will give beginners a quick lesson to learn the basics before sending you out on the water.

Once you're out on the lake, there are endless coves, beaches and inlets to explore. Pack a picnic lunch, swimsuit and a towel, and find a secluded beach to enjoy a day in the sun. You might spot turtles, fish, birds, and other wildlife in their natural habitat. As the day winds down, the lake is also a gorgeous place to watch the sunset. The still waters reflect the vibrant colours in the sky as the sun dips below the hills.

Boating or paddle boarding on Osoyoos Lake is one of the best ways to soak in the region's natural beauty and experience the laid-back vibe of summer in the Okanagan. Make it this if you only have time for one activity during your visit! The memories you make out on the water will stay with you long after your summer tan fades.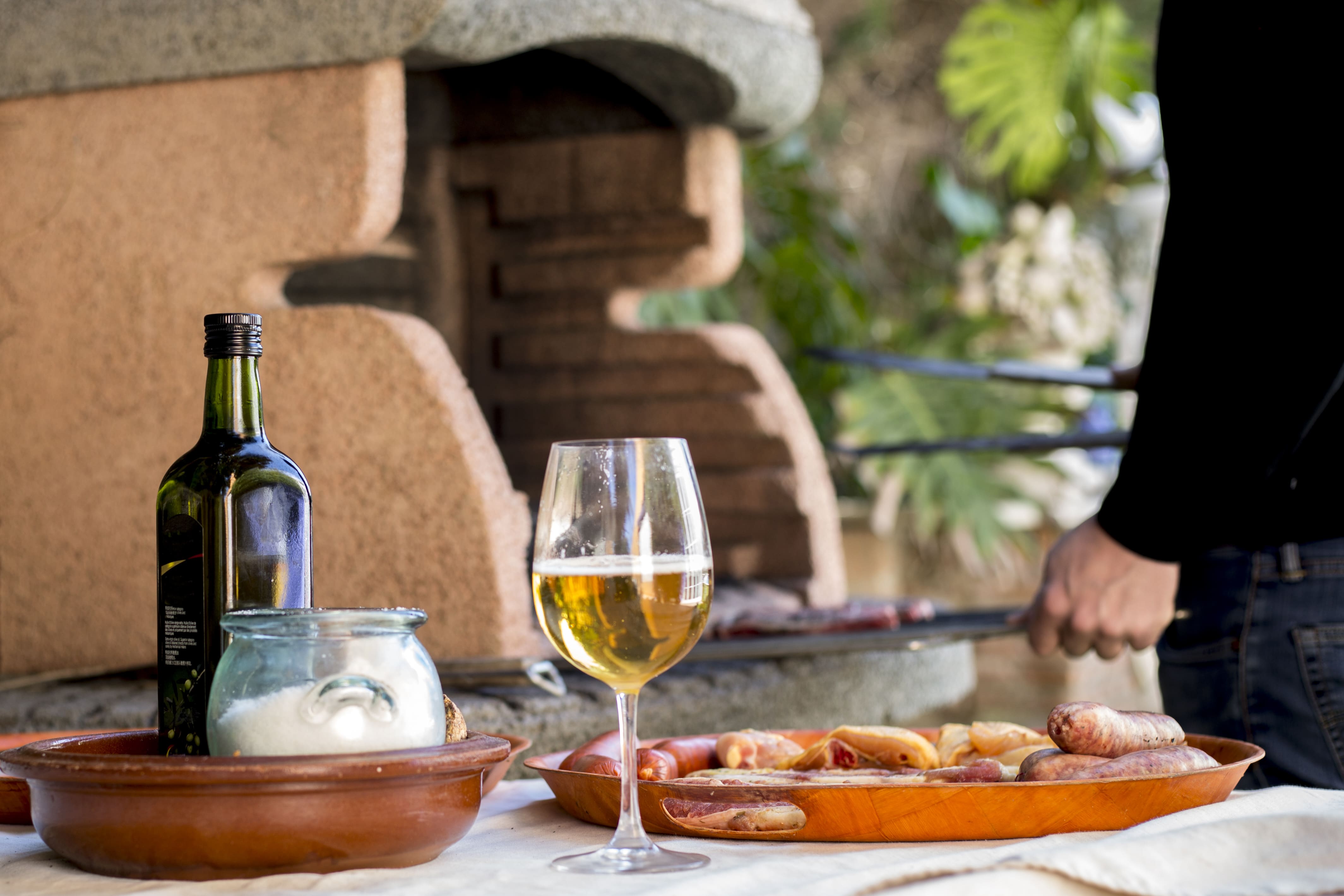 3. Check Out the Wineries and Go on a Wine Tour
Touring the local wineries is one of the best things to do in Osoyoos this summer. The Okanagan Valley is renowned for its wineries, with Osoyoos in the heart of the prime grape-growing country. You'll find over a dozen wineries within a 30-minute drive that offer tours, tastings, and stunning views of vineyards and lakeside vistas.
Here are a few wineries not to miss:
- Nk'Mip Cellars, Canada's first Aboriginal-owned and -operated winery. They produce award-winning Chardonnay, Merlot, Pinot Noir, and Riesling. Their tours offer a glimpse into the culture and history of the Osoyoos Indian Band.
- Moon Curser Vineyards, known for bold Tempranillo, Malbec, and Syrah. Their tucked-away location and Tuscan-style tasting room create an intimate experience.
- Tinhorn Creek Vineyards, one of Okanagan's top wineries with gorgeous views of the Golden Mile. They're open year-round for tastings and tours. Enjoy a glass of wine and live music on their stunning patio in the summer.
- Road 13 Vineyards, a family-owned winery that produces exceptional Chenin Blanc, Pinot Gris, and Bordeaux blends. They have daily tastings, tours, and a lovely picnic area if you want to make a day of it.
With scenic vineyards, delicious wines, and welcoming tasting rooms, exploring Osoyoos' wineries is a must. Many offer group tours if you're visiting with family or friends. Or create your self-guided wine tour and savour the experience at your own pace. Either way, get ready to discover some of the finest wines in Canada while soaking in the spectacular scenery. Cheers to an unforgettable summer in wine country!
4. Play a Round of Golf at One of the Stunning Courses
One of the best ways to spend a summer day in Osoyoos is out on the golf course. With hot weather for most of the summer, you'll want to do activities that get you outside in the sunshine. Osoyoos boasts world-class golf Osoyoos with stunning views of the valley and lake.

The Golf Osoyoos Club at NK'MIP Resort is a must-play course located within the NK'MIP Resort. Thomas McBroom designed this 18-hole championship course, offering stunning views of the lake and wineries. With five tee boxes for each hole, golfers of any skill level can enjoy a round here. The course is open daily from May to October, and golf clubs and shoes can be rented on-site if needed.

Osoyoos Golf Club is ideal for a casual round of golf with the whole family. This semi-private club in town has a par-71 course open to the public, with reasonable green fees for 9 or 18 holes. The flat terrain and lack of bunkers make this a walkable and family-friendly course. The clubhouse has a restaurant and lounge for a drink after your game.

A summer trip to Osoyoos isn't complete without at least one round of golf at these world-class courses. With the hot weather, stunning scenery and range of systems for all skill levels, you'll want to get out on the greens as much as possible during your visit. Get your clubs ready for an unforgettable golfing getaway in the Okanagan sunshine.
5. Go Hiking on the Many Beautiful Trails
One of the best ways to experience the natural beauty of Osoyoos is by hiking one of the scenic trails. There are routes for all skill levels, from strolls to challenging mountain treks.
Spotted Lake Trail
This 2.8 km loop trail takes you around the mystical Spotted Lake, a sacred site for the First Nations. In the summer, the lake water evaporates, leaving mineral deposits that form colourful spots. It's an easy hike that offers gorgeous views of the lake and surrounding desert landscape.
Baldy Mountain Trail
For stunning panoramic views, hike the 7 km Baldy Mountain Trail. It starts at the end of 45th Avenue and climbs steeply up the mountain, eventually emerging at the summit with 360-degree vistas of Osoyoos Lake, the town below and rolling hills. The hike may be strenuous, but the panorama at the top is well worth it.
Haynes Point Provincial Park
This park on the east side of Osoyoos Lake has over 7 km of hiking trails to explore. Walk among Ponderosa pines and rugged terrain, with scenic lookouts over the lake—spot wildlife like birds, deer and coyotes in their natural habitat. The trails are easy to moderate, and perfect for families and nature lovers.

Osoyoos Desert Center Trails
At the Osoyoos Desert Center, a network of interpretive boardwalks and hiking trails wind through one of the most ecologically diverse areas in British Columbia. Learn about the local flora and fauna on signs along the trails. The trails are rated easy to moderate and open year-round, and admission to the centre includes track access.

Osoyoos has plenty of natural attractions for outdoor recreation. Lace up your hiking boots, pack snacks and water and hit the trails. The diverse landscapes surrounding the town are best experienced on foot. Get outside and explore all the natural beauty this summer holiday destination offers!
6. Experience the Thrills at Osoyoos Zipline Adventure Park
Ready for an adrenaline rush? Head to Osoyoos Zipline Adventure Park for an unforgettable thrill ride. This world-class zipline course features eight lines 200 to 1200 feet long, soaring high above the forest floor.
The Basics
The park is open daily from May through October. Tours run every 30 minutes from 9 am to 5 pm. You'll gear up with a harness, helmet, and gloves before receiving instruction from the friendly guides. The course takes 2 to 3 hours to complete, depending on the size of your group. No experience is necessary, but weight and age restrictions do apply.
The Course
The first few ziplines ease you into it, starting close to the ground before climbing higher into the treetops. Line 3 is where the excitement builds, shooting you over a canyon at speeds up to 60 kph! The longest line - a thrilling 1200 feet - will have you zipping high above Haynes Point Provincial Park. Take in the breathtaking views of Lake Osoyoos and the rolling hills beyond.
Safety First
Osoyoos Zipline takes safety seriously. The course is designed according to the highest industry standards, with top-of-the-line gear and redundancies at every point. The guides provide hands-on instruction for braking, landing, and emergency procedures before each line. While the thrill factor is high, you can feel confident putting your trust in their experienced staff.

7. Relax at a Spa and Pamper Yourself
After enjoying all the outdoor activities Osoyoos has to offer, you'll probably want to unwind and relax. One of the best ways to do that is by pampering yourself at a luxurious spa. Osoyoos has a few highly-rated hotels that offer a variety of rejuvenating treatments to help you de-stress.

Many beach resorts feature a full-service spa where you can indulge in a soothing massage, facial, body wrap, or pedicure. They use all-natural and organic products to nourish your skin and rebalance your energy. Their lakeside setting provides stunning views that instantly transport you to a peaceful state of mind.

In addition to stylish rooms and suites, resorts have an onsite spa specializing in vinotherapy treatments. Vinotherapy incorporates anti-oxidant-rich grape seeds, skins, and vines for an antioxidant boost. You can get a crushed cabernet body scrub, merlot massage oil wrap, chardonnay, and honey pedicure. With treatments inspired by wine, this spa experience is uniquely Okanagan.

After a rejuvenating visit to one of these spas, you'll feel refreshed and recharged to continue enjoying your summer getaway in Osoyoos. Schedule some pampering spa time when you've had your fill of activities. Your body and mind will thank you for it!
8. Choose From Many Pet-Friendly Hotels and Accommodation Osoyoos
When planning your summer getaway to Osoyoos, don't forget that many local hotels and resorts are pet-friendly so that you can bring your furry friend along for fun. Whether you prefer a luxury resort, a cosy B&B, or a simple motel, you'll find plenty of options to suit your needs.

Resorts are an upscale beachfront resort that welcomes dogs for an extra fee. They provide dog beds, bowls, and treats to make your pup feel at home. If you're on a budget, the Super 8 by Wyndham offer simple, affordable rooms where your dog can stay for free. For a taste of luxury at a lower cost, check out the pet-friendly B&Bs which provide personal service and amenities and stunning lake views.

Wherever you choose to stay, you'll have access to beautiful beaches and parks where you can take your dog for walks and play. Most restaurants, wineries and Osoyoos Golf also welcome leashed dogs on their patios, so you won't have to leave your pet behind. Some even provide dog treats and water bowls.

When temperatures rise, please keep your dog hydrated and avoid overexerting them. Watch for signs of overheating, like heavy panting, bright red gums, or energy loss. Keep walks to shady, grassy areas and avoid hot sand or pavement. With extra care and precaution, you and your faithful companion can enjoy all the outdoor adventures Osoyoos offers.

Bringing your dog on vacation is a great way to ensure you both enjoy a fun, relaxing getaway. The welcoming atmosphere for pets in Osoyoos means you won't have to board your dog or miss them while away. With scenic trails, beaches and a vibrant town to explore, this pet-friendly destination has something for everyone on your summer bucket list.
Conclusion
As your Osoyoos summer adventure winds down, don't miss out on these last few activities. There are still plenty of things to do in Osoyoos BC before heading home.

Visit one of the many local wineries and tasting rooms for a final sip of BC wine. The black sage and golden mile bench areas around Osoyoos are home to award-winning wineries known for big reds like Merlot, Cabernet Sauvignon and Syrah. Take a self-guided wine tour and stock up on your favourites to enjoy when you get home.

If you didn't get enough swimming in yet, check out one of the Osoyoos hotels with pools or beaches before you leave. Popular spots like Cottonwood Beach, Legion Beach and Osoyoos Beach offer sandy shores and warm waters for the whole family to enjoy. Many hotels in Osoyoos British Columbia like Best Western also have large pools, hot tubs and water slides perfect for kids and kids at heart.

Play a final round of golf at one of the championships of golf Osoyoos, like Osoyoos Golf Club or NK'MIP Canyon Desert Course. Both offer stunning views and challenging play for golfers of all skill levels. Tee times often fill up fast, so book ahead to get in one more game before the summer ends.

Stroll through one of the scenic town parks like Gyro Beach Park or Lee Park. Along Osoyoos Lake, you'll find walking trails, playgrounds, picnic areas, and beaches. It's a peaceful way to soak in the natural surroundings and savour the last moments of your summer getaway.

However, if you choose to end your summer in Osoyoos, appreciate the little details—the sunshine, the lakeside views, and the time spent with loved ones. Though the season is coming to a close, the memories you've made will last for years. Osoyoos in the summer is a special place, and there's always next year to look forward to!

Frequently Asked Questions

What are some popular water activities in Osoyoos?

Jet skiing, paddleboarding, kayaking, and swimming are popular water activities in Osoyoos.

Are there any wineries to visit in Osoyoos?

Yes, Osoyoos is known for its vineyards and wineries. Some popular ones include Nk'Mip Cellars and Burrowing Owl Estate Winery.

Can you recommend any hiking trails in Osoyoos?

Absolutely! Haynes Point Provincial Park, Mount Kobau, and the Osoyoos Desert Centre offer scenic hiking trails for outdoor enthusiasts.

What is the best time to visit Osoyoos?

The summer months, particularly July and August, are the best time to visit Osoyoos due to the warm weather and abundance of outdoor activities.

Are there any family-friendly attractions in Osoyoos?

Yes, Osoyoos has several family-friendly attractions, including Rattlesnake Canyon Amusement Park, the Osoyoos Desert Model Railroad, and the Osoyoos Splash Park.