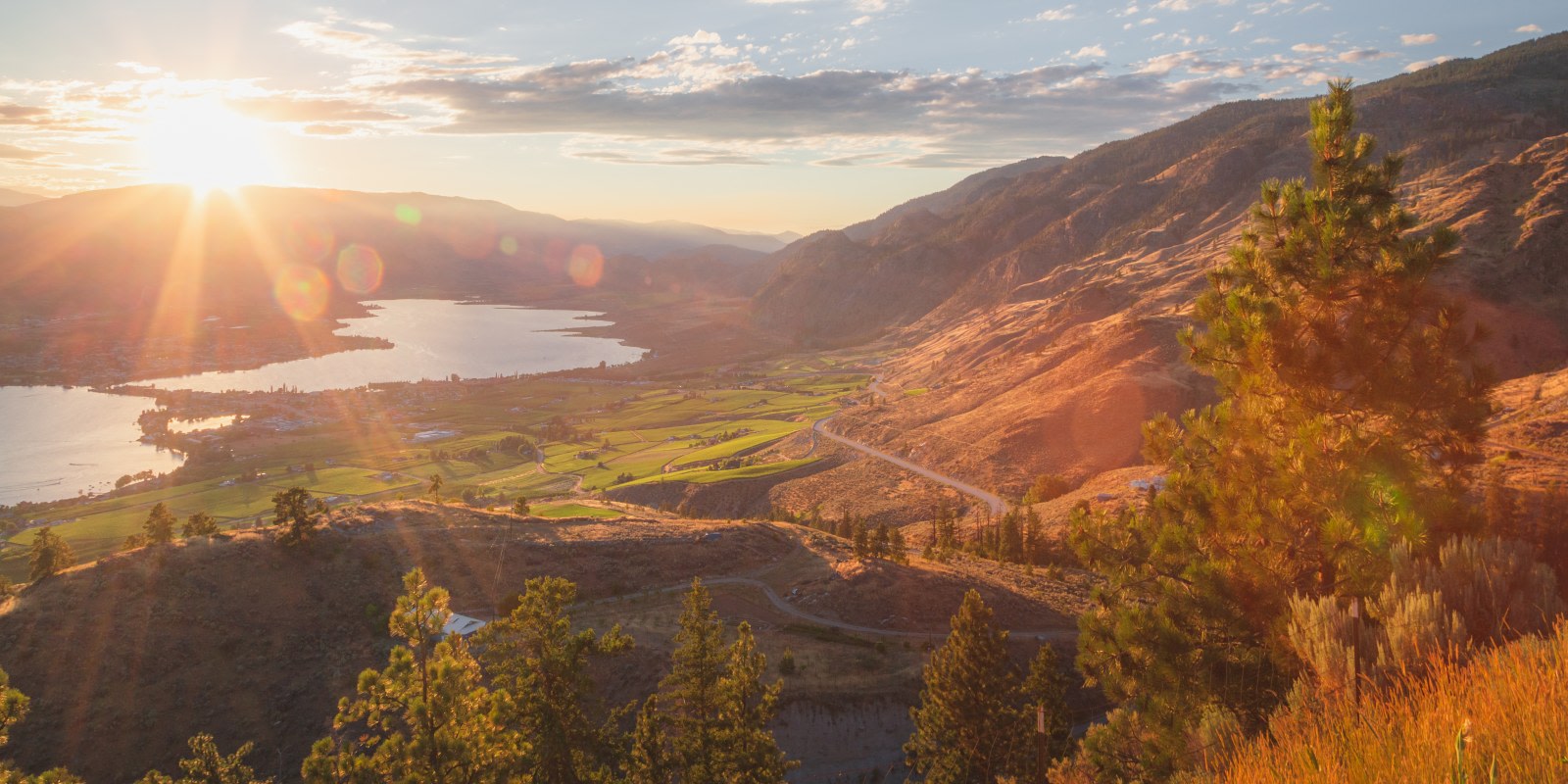 1. Introduction


Have you been itching to get out of the house and craving an adventure in the great outdoors? Pack your bags because a trip to Osoyoos, British Columbia, is just what you need. Nestled between rolling hills, vineyards, orchards and the picturesque Okanagan Lake, Osoyoos is an all-season paradise waiting to be explored. 

Whether you're looking to tee off at one of the world-class golf Osoyoos offers, sip your way through award-winning wineries, relax at a luxury resort complete with private beach access or get your adrenaline pumping with watersports on the lake, Osoyoos has something for everyone. 

With new attractions, restaurants, and Osoyoos British Columbia hotels for 2023, you'll want to book your getaway now so you can be one of the first to experience all the excitement Osoyoos has in store for you this year. Pack light; the weather's always perfect! An unforgettable vacation adventure awaits in Osoyoos, your new favourite place to play.


2. What's new in Osoyoos for 2023?


There are lots of exciting new additions coming to Osoyoos in 2023. This desert oasis in British Columbia's Okanagan Valley is a prime vacation spot, with stunning lakes, world-class wineries, and plenty of activities for everyone. Here's a sneak peek at what's new in Osoyoos for the upcoming year:


Red Barn Winery: Discover the Beauty of Jagged Rock

The popular Red Barn Winery is expanding with a new tasting room and event space. They'll be hosting live music nights, cooking classes, and exclusive winery dinners. It's the perfect excuse to sample their award-winning Merlot and Chardonnay.


Unity's Store Expansion: Unveiling an Unmissable Experience

The family-run Unity's Store is doubling in size. They'll have an even bigger selection of locally made goods like artisanal cheeses, craft spirits, and natural skincare products. Support small businesses and pick up some unique souvenirs here.


Queen of the South Charcuterie: Exquisite Delights Fit for Royalty

Osoyoos is getting an artisanal charcuterie shop, Queen of the South. They'll be making handcrafted salumi, prosciutto, sausages, and other cured meats using high-quality, locally sourced ingredients. You can take a butchery class or book a private charcuterie-board-making party.


Sparrow Scooters: Embark on an Electric Adventure

Eco-friendly Sparrow Scooters will provide an easy way to get around town and explore at your own pace. Simply download the app, enter your destination, and zip it there on an electric scooter.


Hem'z Old Skool Café: Nostalgic Dining with a Modern Twist

Hem'z Old Skool Café is bringing back the 1950s diner experience. Classic comfort foods like meatloaf, tuna melts, and milkshakes will be served in a retro ambience. It's affordable, family-friendly and open from breakfast through late night.


Also Read: Best Golf Stay and Play Packages

Tumbleweed Distillery's Friday Briskets: A Tasty Tradition

Every Friday, Tumbleweed Distillery will be smoking brisket low and slow in their new smoker. Pair the juicy brisket with their handcrafted gin, vodka or moonshine for a delicious meal. They'll also have live music to round out the experience.


Sessions Outdoor Sports Store: Your Hub for Adventure and Group Fun

Adventure seekers will love Sessions, a new outdoor sports store carrying gear for activities like mountain biking, rock climbing, paddle boarding and more. They offer equipment rentals, guided tours, and advice from knowledgeable staff.


Ward's Wine Country Kitchen: A Culinary Haven in District Wine Village

Ward's Wine Country Kitchen, a new casual fine-dining restaurant, will showcase local wines and farm-to-table fare made from organic Okanagan produce. Their patio has stunning views of the lake and vineyards.


Sonora Desert Winery: Redefining Tradition with a Fresh Perspective

Sonora Desert Winery, known to Osoyoos wine enthusiasts, has new management and exciting changes ahead. The tasting room has been revamped, and an outdoor patio is being renovated for picnics and group events. They're launching "Vine Vodka" and planning unique spirits, brandy, and Nocino walnut liqueur.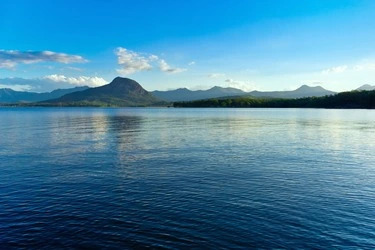 3. Family-Friendly Attractions Launching This Year


There's no shortage of new family-friendly attractions opening in Osoyoos this year. Get ready for adventure!


New Waterpark

Slated to open in May, the new 10-acre Osoyoos Splash Canyon Waterpark is sure to be a kid favourite. With waterslides, a lazy river, and splash pads, your little ones will happily spend hours splashing around these kinds of Osoyoos hotels with pools. The park will also have picnic areas, food trucks and cabanas for rent.


Mini Golf and Arcade

For some retro fun, head to the all-new Dino Adventure Park, opening in June. They'll have an 18-hole mini golf course with a prehistoric theme, complete with life-size dinosaurs. There's also an arcade with classic games like skeeball, whack-a-mole and pinball. Ticket combos will be available for both attractions.


Aerial Adventure Park

Thrill-seeking families will love the Osoyoos Treetop Adventure Park, set to open in July. Featuring rope courses, zip lines, obstacle courses and climbing walls suspended up to 50 feet high in the forest canopy, it promises an adrenaline-pumping experience for ages seven and up. Trained staff will guide you through the courses and ensure the proper safety equipment is worn at all times.


Petting Zoo

The Osoyoos Children's Zoo is scheduled to have its grand opening in August. This petting zoo will be home to farm animals like goats, sheep, ponies, rabbits and guinea pigs that kids can interact with and feed. The zoo will also have a playground, picnic spots and walking trails. Admission for children and adults will be very affordable. With brand new family attractions like these opening up, Osoyoos is shaping up to be the ultimate family vacation destination this year. Time to start planning your summer trip!
Also Read: Benefits Of Indoor Swimming Pools


4. Conclusion


So there you have it, all the exciting new things waiting for you in Osoyoos for 2023. Whether you're planning a fun family getaway, a golf trip with friends, or a romantic weekend escape, Osoyoos has something for everyone. With stunning new resorts, reimagined golf courses, expanded wine tours, and a vibrant food scene, you'll never run out of things to experience. 

Make sure to book your trip early before all the new hotspots are filled up. The desert oasis of Osoyoos is calling your name, so start planning your adventure and discover all the wonders this little town has to offer in the new year. The memories you'll make here will last a lifetime. See you in Osoyoos!


5. FAQS


What new wineries or vineyards have opened in Osoyoos for 2023? 

Two notable additions are Red Barn Winery at Jagged Rock and the re-imagined Sonora Desert Winery, offering unique tasting experiences and exciting new products.


Are there any must-visit stores or expansions in Osoyoos this year? 

Unity's store expansion promises an unmissable experience, while Sessions Outdoor Sports Store offers a wide range of gear and exciting group activities.


Are there any new culinary experiences in Osoyoos for 2023? 

Ward's Wine Country Kitchen at District Wine Village provides a delightful culinary haven, and Hem'z Old Skool Café offers nostalgic dining with a modern twist.


Are there any unique transportation options in Osoyoos this year? 

Sparrow Scooters are available for an electric adventure, providing a fun and eco-friendly way to explore the area.


What exciting products or offerings can be found at Tumbleweed Distillery in Osoyoos? 

Tumbleweed Distillery presents Friday briskets and a range of artisanal spirits, including their newly launched "Vine Vodka" and upcoming brandy and Nocino walnut liqueur.