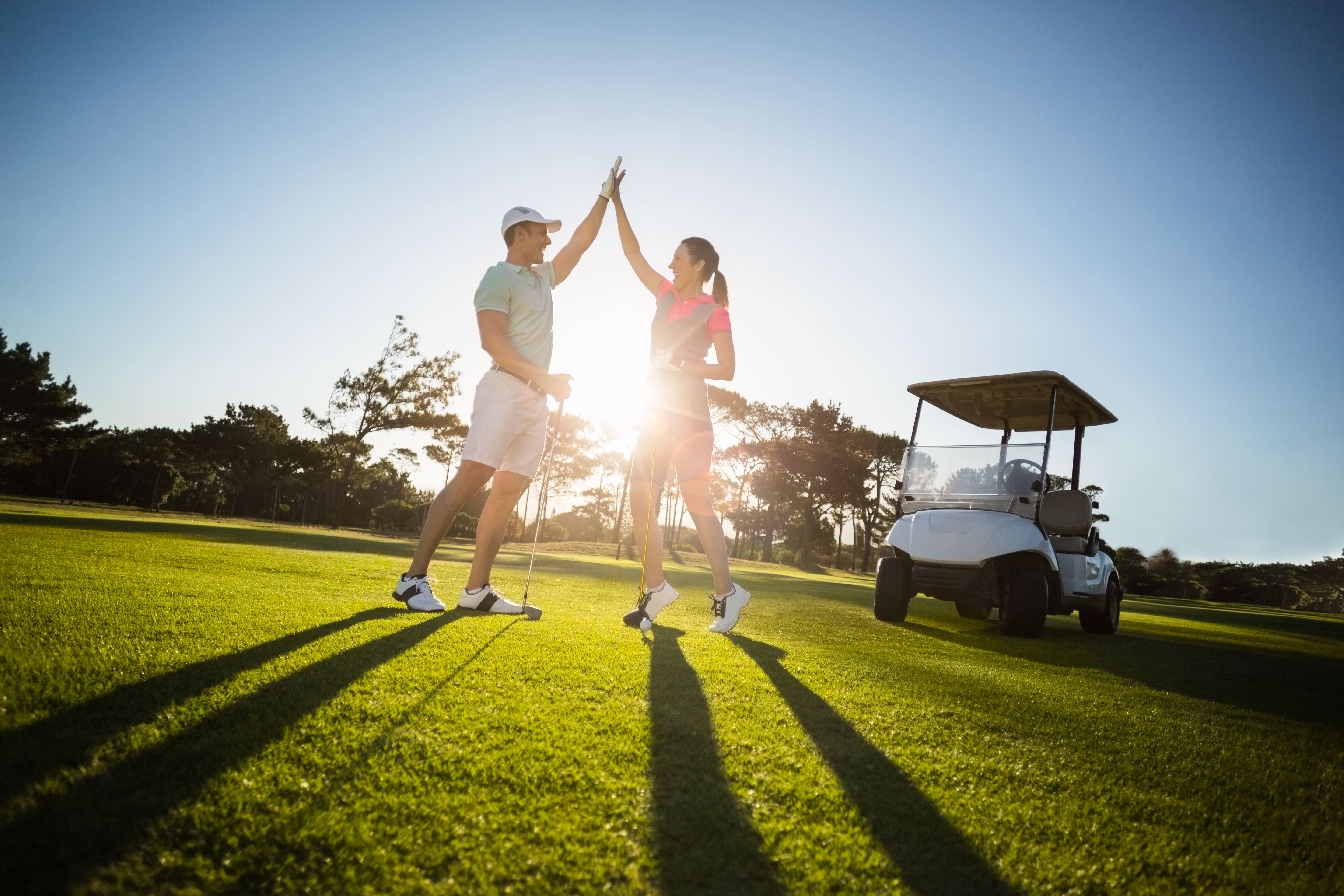 1. Introduction


Families, sports teams, golfers, and tourists on wine tours all participate in this activity to enjoy the activity, the great outdoors, and each other's company in a fun and social environment. The ideal choice for you might be to reserve a stay & play at a golf course if you're searching for a stress-free golf holiday.

A stay & play package is a well-liked choice that gives golfers the chance to take advantage of all the advantages of a golf vacation without having to deal with the headache of organization and planning. It includes all the essential components of a golf getaway, such as games of golf at stunning courses and cosy lodgings at a nearby accommodation Osoyoos offers.

In our comprehensive guide, we'll cover all you need to know about stay-and-play deals and how to maximize your time on the golf course. Regardless matter whether you're going on vacation with a family, sports team, golf enthusiast, or group enjoying a wine tour, you'll learn about the benefits of stay & play at a golf course and the top golf courses to play.


2. What is a Stay & Play Package?


A package that combines lodging at hotels Osoyoos BC offers or resorts along with access to a local golf course is known as a "Stay & Play at a Golf Course." A stay & play package is a golf getaway that features several rounds of golf, cosy lodgings, and facilities tailored to golfers' requirements. Golfers can take a relaxing golf vacation without worrying about preparation, organization, or additional costs.


3. What Is Included in a Stay & Play Package?


At a standard stay-and-play package, two rounds of golf at the chosen course are included, along with lodging at a nearby hotel, breakfast, and access to a variety of extras and services including a golf cart, driving range, and putting green. Some packages could also come with discounts at restaurants, spa treatments, or non-golfing activities.
Also Read: Benefits of Playing Golf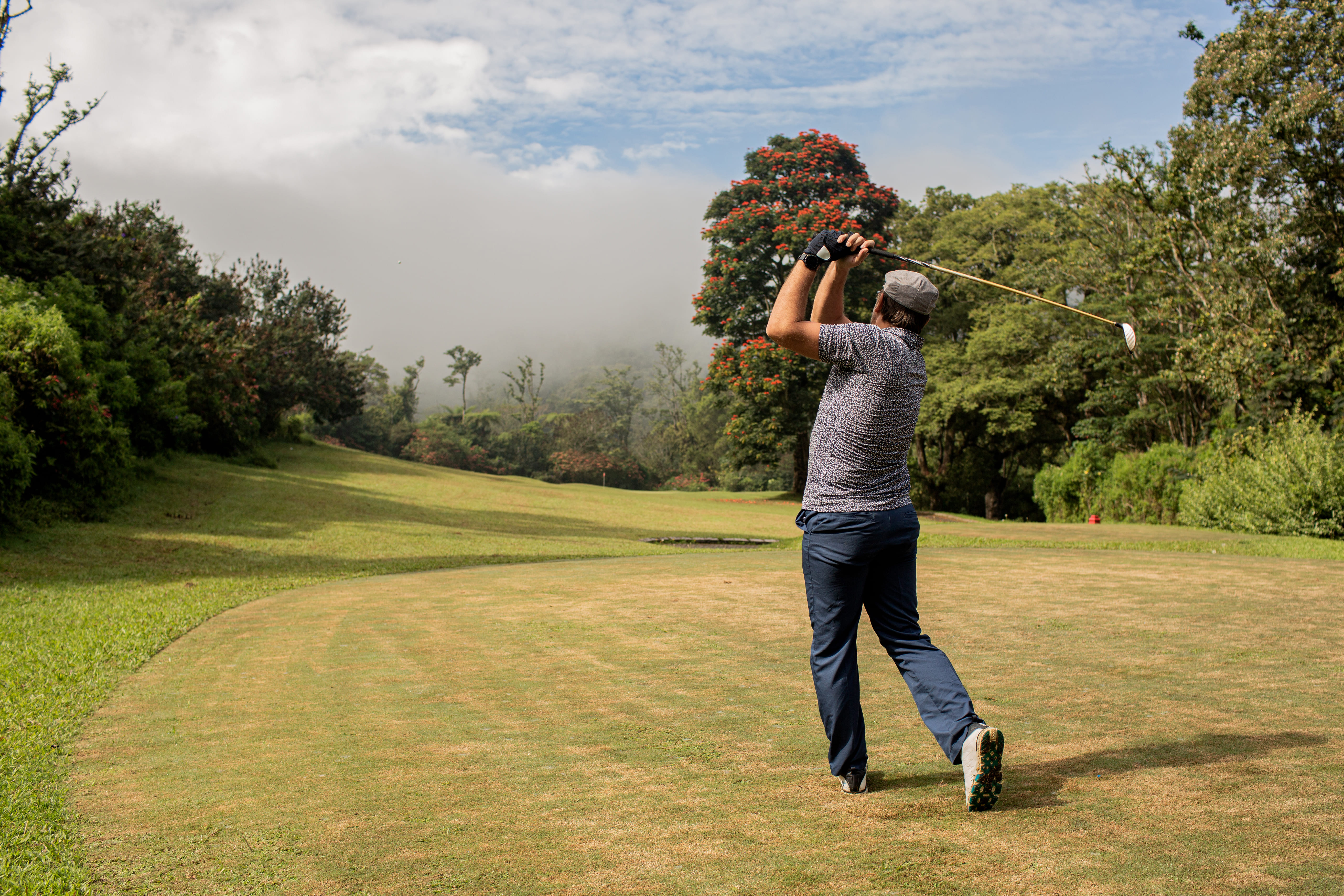 4. How Does It Operate?


You must get in touch with the golf course or resort that is offering the stay-and-play package to make a reservation. Some golf facilities offer third-party booking services or collaborate with tour operators that focus on golf-related travel. Once you've decided on a package, get in touch with the agent, choose your ideal dates, and book your stay.


5. How Do You Make a Stay-and-Play Reservation?


Contacting the resort or golf course of your choice directly is the easiest way to make a reservation for a stay-and-play package. The majority of golf courses have official websites where you may book stay-and-play packages, or you can use third-party booking services that provide a variety of packages from various courses. To avoid disappointment, it is imperative to reserve your package far in advance, especially during popular travel times.


6. The Advantages of Staying and Playing


Convenience

Convenience is one of the key advantages of stay-and-play packages. Stay & play at a golf course offers prearranged golf rounds, lodging, and meal options, saving you time from researching and organizing each part of your golf trip. By doing this, you may free yourself from the stress of planning and focus on enjoying your game and vacation.


Economicalness

In addition to cost savings, stay-and-play packages might be more affordable than booking each element separately. It is easier to keep within your budget while still enjoying a pleasant golf holiday with these packages, which typically include special prices and discounts on housing, meals, and rounds of golf.


Experience that is tailored

Stay-and-play packages can be changed to meet your specific needs and preferences. You can choose a package that includes specific extras or activities, including spa visits or wine tours. You can be sure that every aspect of your golf trip will be tailored to your preferences thanks to this customization.


Engaging meaningfully with friends, family, and coworkers

Meeting people who share your enthusiasm for golf, whether they are relatives, friends, or coworkers, is easy with a stay-and-play package. On the course, you can bond over meals and take advantage of the available amenities. This sensation of bonding makes lifetime memories.


A chance to get better at your game

Stay & play at a golf course provide you with the chance to raise your game. You can test your skills and learn new things about yourself by playing several rounds on various courses. Additionally, you can plan your rounds to maximize your practice time and concentrate on your objectives if you have pre-arranged tee times.
Also Read: Advantages of Stay and Play Golf Packages


7. How to Get the Most Out of Your Stay & Play Experience?


Make a trip plan in advance

It's crucial to plan your trip to make the most of your stay-and-play experience. To avoid disappointment, pick the golf course and package that best suits your requirements. Make sure to familiarize yourself with the requirements, guidelines, and dress code for the course before enrolling.


Utilize the facilities on-site

The majority of golf courses and resorts offer onsite amenities like spas, dining options, and fitness centres. Utilize these features to make your stay and playtime more enjoyable. After a game, unwind with a massage, eat at a fine dining establishment, or go to the gym for a workout.


Examine the area attractions

While visiting nearby attractions might enhance your trip, golf is usually the major draw of a stay-and-play package. Visit a museum, go on a wine tour, or take in the breathtaking scenery around the golf course.


Appreciate dining out

The ability to eat at nearby restaurants is a big benefit of stay-and-play packages. Try the regional cuisine, treat yourself to a fine meal, or gather with friends and coworkers for a relaxed night. Your stay-and-play vacation can be given an added dimension by your dining experiences.


Take part in special events and competitions

All year long, a lot of golf resorts and courses offer tournaments and unique events. Join these events to socialize with other golf fans, play more golf, and experience the excitement of competition.


8. Conclusion


Families, sports teams, golfers, and wine tour participants who wish to take a stress-free golf holiday might consider stay & play packages. Convenience, cost-savings, customisation, time spent with loved ones, and the chance to better your game are all features of these packages. 

A great balance of leisure and relaxation may be found when staying and playing at Best Western Golf Osoyoos. For golf aficionados looking for an outstanding experience on and off the course, it's the perfect destination because of its stunning surroundings, first-rate amenities, and exceptional service.

You may elevate your stay-and-play experience by picking the ideal golf course, making advance plans, utilizing on-site amenities, seeing nearby sites, enjoying dining out and taking part in special events and tournaments. The perfect golf getaway is waiting for you when you book your stay-and-play package today.


9. FAQs


What does stay & play at a golf course mean? 
The phrase "stay and play" describes a golfing experience in which visitors can book a room at the golf course's lodging and play several rounds of golf while they are there.


What services are frequently provided when visiting and playing a golf course? 
A typical golf resort package includes entrance to the course, golf cart rentals, lodging in the form of hotel rooms or villas, eating options, and supplementary amenities like spas or fitness centres.


Does playing and staying at a golf course require me to be an expert golfer?
No, stay-and-play golf facilities welcome players of all ability levels. They offer a variety of tee alternatives and may offer newbie golfers clinics or lessons to improve their game.


How far in advance should I make reservations for a golf course's stay-and-play package? 
To guarantee your preferred lodging and tee dates, it is advised to reserve a stay-and-play package at least a few weeks in advance, especially during the busiest golfing seasons.


Do stay-and-play deals offer better value than individually reserving lodging and tee times? 
Yes, stay-and-play packages frequently have lower prices than reserving lodging and tee times separately. Convenience and packaged price are offered by these packages, making golfing more cheap.