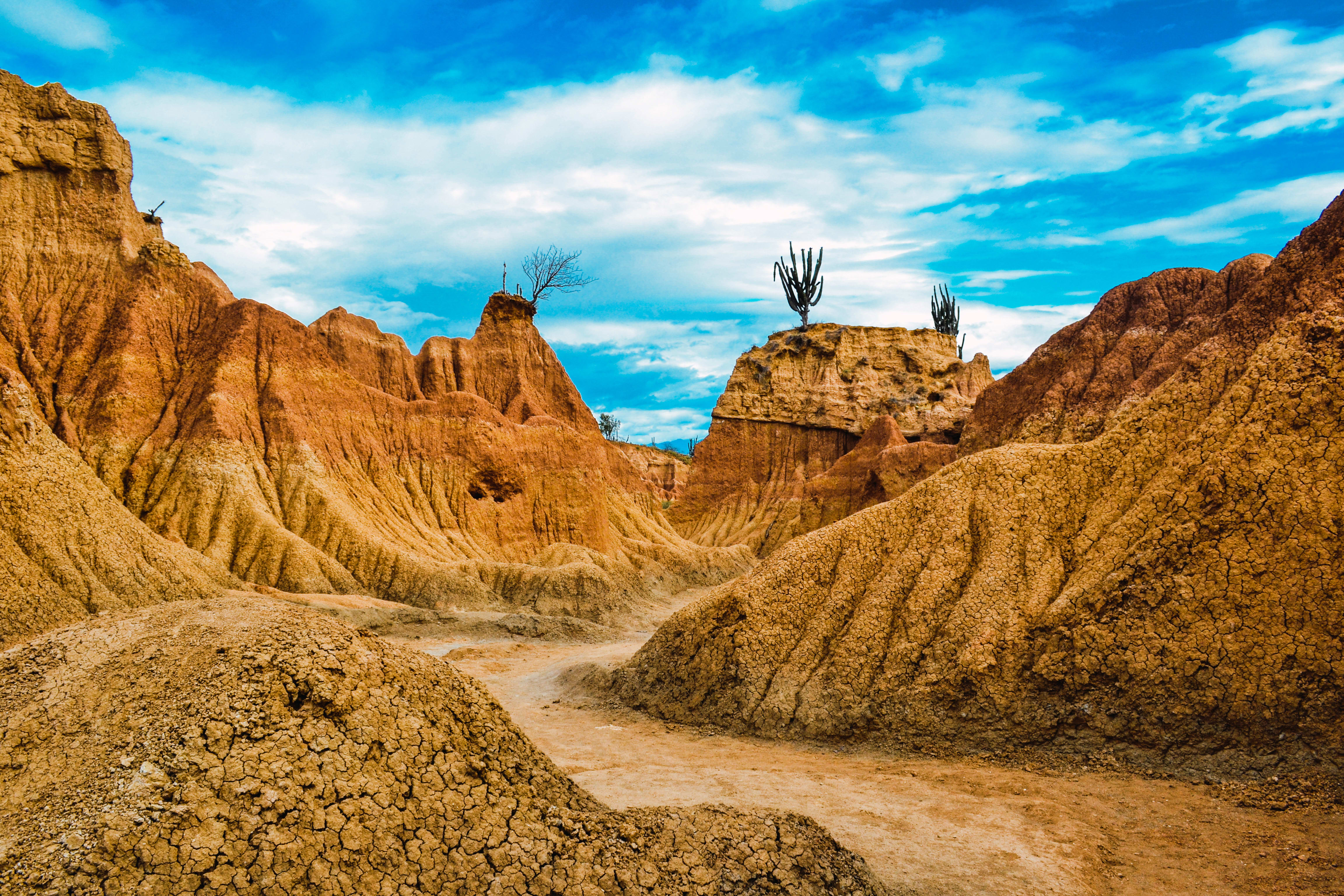 A place where the desert meets luxury, where the trails beckon and the hotels offer a warm embrace. And if you're wondering where to lay your head after a day of adventure, worry not. From hotels with pools to hotel with jacuzzi in room, Osoyoos has got you covered. But before we dive into luxury, let's talk trails.

The Mesmerizing Desert Trails of Osoyoos
Osoyoos isn't just any desert. It's a semi-arid shrub-steppe desert, a unique and fragile ecosystem of antelope brush and cacti. Picture this: rolling hills as far as the eye can see, acres of lush green vineyards and orchards contrasting with the desert backdrop. It's a sight to behold and an experience to cherish. But as with all things beautiful, the desert trails of Osoyoos come with their own set of guidelines. Here's how to safely explore this breathtaking landscape:
1. Beat the Heat: Timing is Everything
Osoyoos proudly wears the title of "Canada's Warmest Welcome." And while the warmth is inviting, it can be intense. If you're planning to hit the trails, do it early. Think of it as catching the desert at its most serene. In the spring and fall, the weather can still pack a punch. So, aim for times before 11 a.m. or after 4 p.m., especially in the summer. This way, you avoid the sun's peak intensity. And here's a golden tip: hydration is your best friend. Whether you're exploring the trails or lounging at one of the golf courses in Osoyoos, always have a water bottle handy.
2. Nature's Inhabitants: Tread with Care
The BC Southern Interior isn't just a haven for adventure seekers; it's home to some of Canada's most unique and at-risk species. From the tiniest insects to the majestic Western Rattlesnake, the desert is teeming with life. So, as you wander, be mindful. Watch your step, give wildlife the space they deserve, and remember: you're a guest in their home.
Also Read: Guide to Travel Osoyoos
3. Pet Safety First: Leashes, Cacti, and Snakes!
We all love our furry friends, and they too deserve a desert adventure. But remember, the desert is home to some prickly residents like cacti and snakes. To ensure your pet's safety and that of the local flora and fauna, always keep them on a leash. And after your walk? Do a quick fur check for any sneaky cactus spines. Better safe than sorry!
4. Stick to the Path: Respect the Desert's Delicate Ecosystem
The desert might seem rugged, but it's a fragile ecosystem. The trails in Osoyoos are carefully marked to ensure minimal disturbance to the environment. So, as tempting as it might be to venture off the beaten path, remember that doing so can harm the vegetation, and wildlife, and even lead to soil erosion. Let's keep the desert beautiful for everyone!
5. Leave No Trace: A Promise to Mother Nature
Osoyoos, being a part of the Thompson Okanagan region, is a biosphere-committed destination. What does that mean? It's a pledge to practice sustainable and respectful tourism. As you explore, always ask yourself if your actions might harm the environment. And if you're wondering how to ensure you leave no trace, here are some golden rules from Leave No Trace Canada:

- Plan ahead and be prepared.
- Always travel on durable surfaces.
- Dispose of waste the right way.
- Take memories, leave only footprints.
- Respect the wildlife.
- Be considerate of fellow adventurers.

And after all that walking and exploring, don't forget to pause and soak in the breathtaking views. The desert has its unique charm, and the trails of Osoyoos are a testament to that. And once you've had your fill of the desert, head to Osoyoos Lake's local beaches for a refreshing dip.
After the Trails: Luxurious Stays in Osoyoos
Now, let's talk about the cherry on top of your desert adventure: the stay. Osoyoos boasts some of the finest hotels, and if you're looking to pamper yourself, you're in for a treat.

Osoyoos Hotels with Pools: After a day of desert exploration, what could be better than diving into a refreshing pool? Osoyoos hotels with pools offer the perfect respite. Imagine this: a sunset swim with views of the desert in the backdrop. Sounds dreamy, right?  Many Osoyoos hotels offer pools, ensuring you can relax and rejuvenate in style. 


Hotel with Jacuzzi in Room: But if you're looking for something more intimate, how about a hotel with jacuzzi in the room? Osoyoos has a range of options that cater to every whim and fancy. From boutique hotels to luxurious resorts, there's something for everyone. Imagine soaking in a jacuzzi, sipping on some fine wine, and reminiscing about your desert adventures. Yes, Osoyoos has got you covered there too!


Golf Osoyoos: For those who can't get enough of the outdoors, golfing in Osoyoos is an experience in itself. With courses that offer stunning views of the desert and the lake, it's a golfer's paradise. With sprawling courses set against the backdrop of the desert, it's an experience you won't forget.


Wrapping Up

Osoyoos is a blend of natural beauty and luxury. Whether you're hitting the desert trails or relaxing in a jacuzzi, it promises an experience like no other. So, pack your bags, book one of the fabulous hotels in Osoyoos, and get ready for the adventure of a lifetime. And remember, whether you're on the trails or the golf course, always respect nature and its inhabitants. After all, it's their home we're lucky enough to explore. Safe travels!
FAQs


What sets the Osoyoos desert treks apart from others?
The semi-arid shrub-steppe desert found in Osoyoos is home to antelope brush and cacti, making it an extremely unusual habitat. The routes pass through a varied landscape of desert and greenery, including vineyards and orchards.


When is the ideal time to hike the desert trails of Osoyoos?

In the summertime, it's better to hit the trails before 11 a.m. or after 4 p.m. to avoid the extreme heat. Due to the warm weather, it is important to drink plenty of water when in Osoyoos.


How do I keep my pet safe when exploring the desert in Osoyoos?

A leash will help keep your pet safe from cacti and snakes. Make sure they are safe from cactus spines by inspecting their fur after your walk.


After a long day of hiking, what sort of five-star lodgings can I expect to find in Osoyoos?

There are a variety of high-end hotels in Osoyoos, from those with pools to those with in-room jacuzzis. There's something for everyone, whether they want to swim at sunset or have a quiet soak.


Do you know if there is any golf Osoyoos has to offer?

Absolutely! Golfers will find nirvana in Osoyoos, whose courses have picturesque vistas of the surrounding desert and lake. It offers golfers a one-of-a-kind adventure against a stunning background.