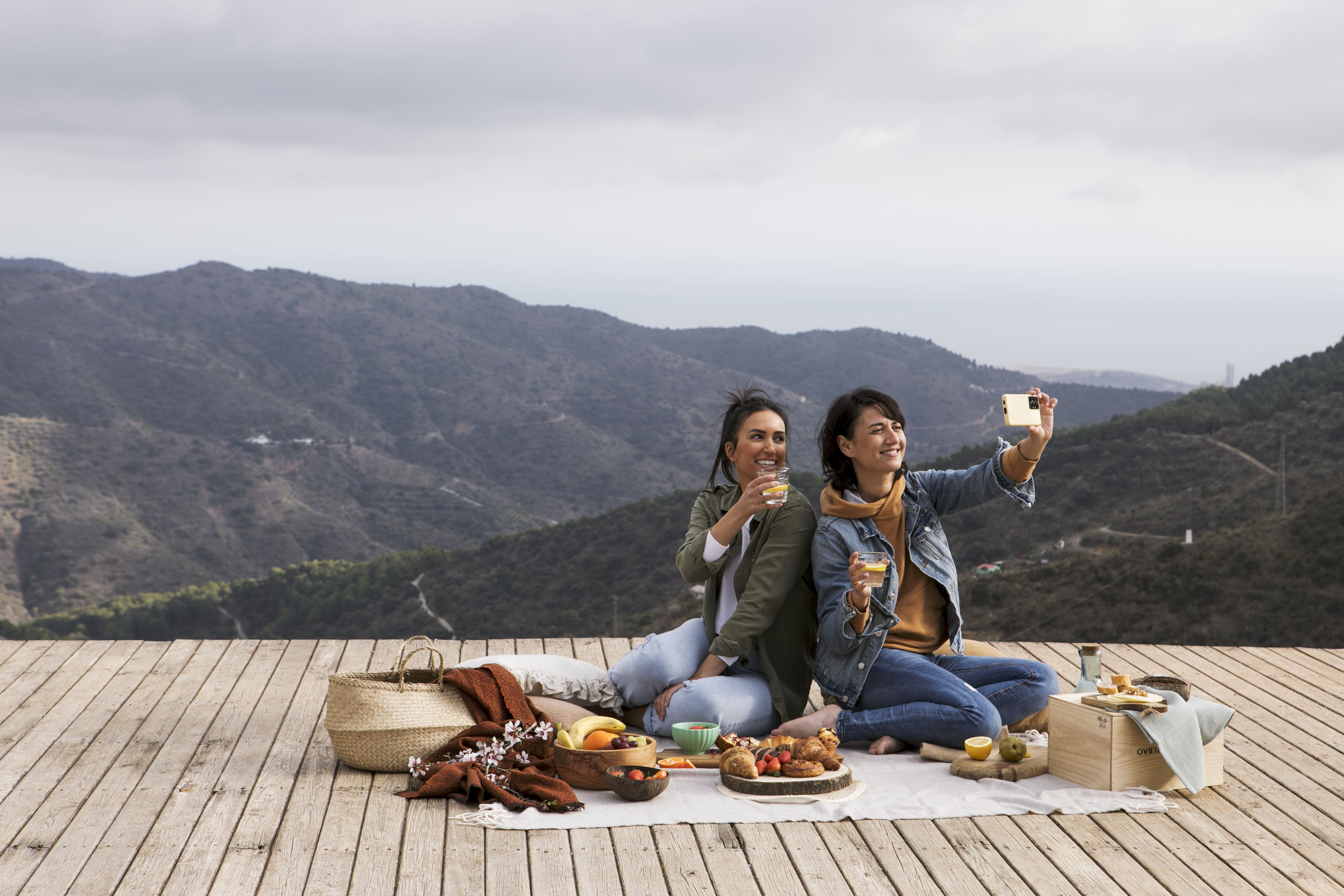 When you hear the name, you imagine big fields of grape plants, the delicious smell of grapes turning into wine, and the soft sound of glasses touching. You will have a wonderful experience if you decide to spend a weekend in this location, which is highly regarded amongst wine enthusiasts. If you really know a lot about wine or if you just want to enjoy the beauty of the area, Osoyoos has things that will interest you. It's easier than you think to plan your weekend in Osoyoos!
The Appeal of the Osoyoos Wine Region
Regardless of the time of year, Osoyoos is a destination that never disappoints. This wine region has a distinct character in each of the four seasons. In spring, flowers bloom and everything is lively. Summer is hot and intense. Autumn is full of vibrant colours. Winter is calm and peaceful. With nearly 70 wineries nestled between the Oliver-Osoyoos and Similkameen Wine regions, it's no wonder that Osoyoos is often dubbed a haven for wine enthusiasts.

But here's the thing: Osoyoos is not just about wine. Oh no! There are many things to see and do in the town besides the vineyards and tasting rooms. Fancy a pint of cider? Osoyoos has got you covered with its delightful cideries. There's a distillery and a brewery nearby if you're in the mood for something stronger. And don't forget about the vineyards in the valley! They turn into a beautiful mix of red, orange, and yellow during the fall.
Also Read: Benefits of Hotels With On-Site Restaurants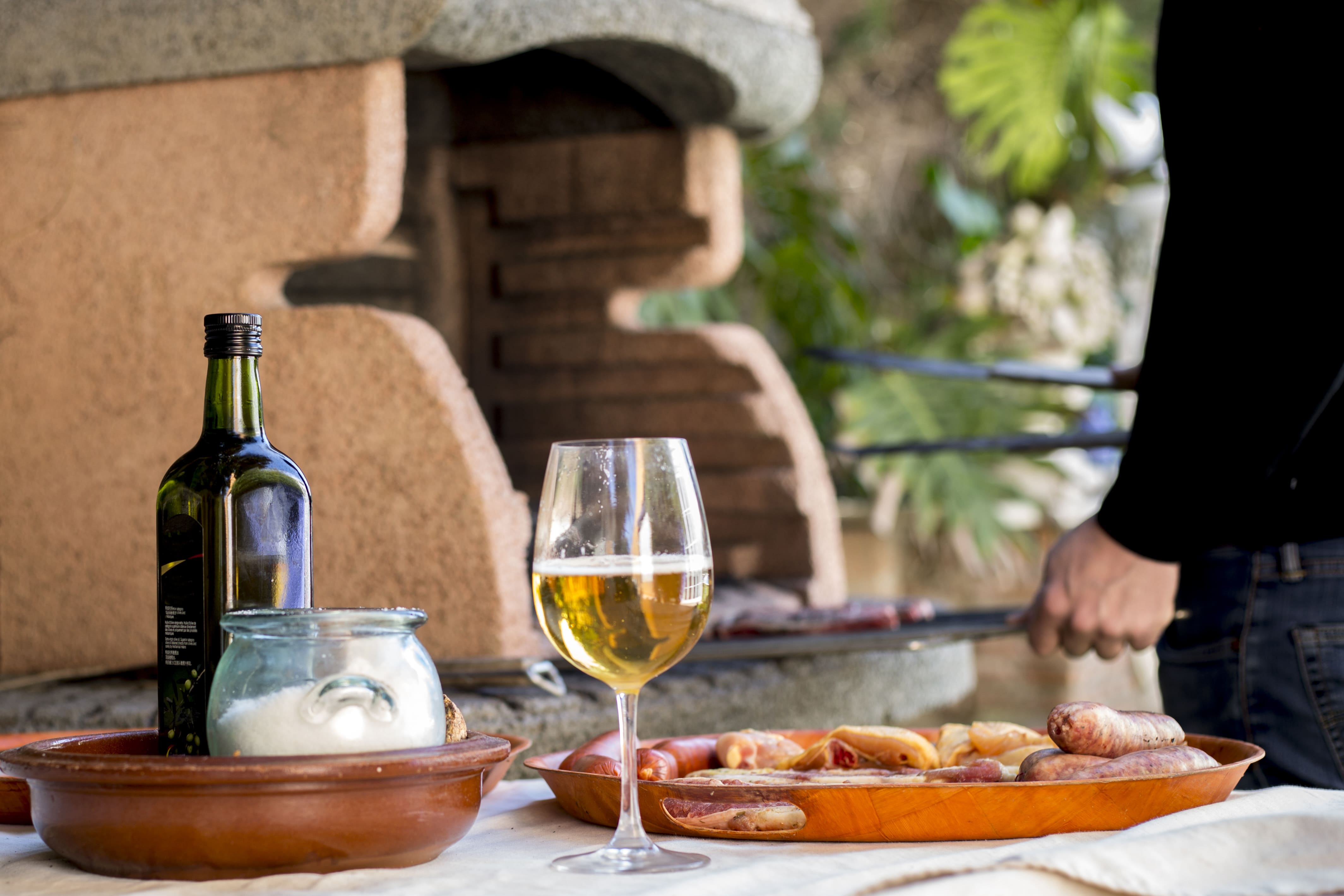 What to Do in Osoyoos Over the Weekend
So, you're sold on the idea of spending a weekend in Osoyoos. This is a really great choice. What to do first? Here are a few tips on the things you must do over the weekend:
1. Secure Your Tastings in Advance
While the idea of spontaneously walking into a winery sounds romantic, it's always a good idea to book your tastings and tours ahead of time. This makes sure you have a really good and easy time. There are many vineyards to visit. Remember to set aside time for tasting different wines, shopping, and going to events that you like. 

Speaking of which, did you know that Osoyoos wineries host a range of events during the fall? From exclusive wine club dinners to the thrilling grape harvest, there's always something happening. Booking is a breeze – most wineries offer online reservations, or you can simply give them a call. Don't forget to check out the newest offers at wineries. They could provide freebies like tastings and tours.
2. Consider Hiring a Tour Company
Now, this might sound a tad extravagant, but hiring a tour company can elevate your Osoyoos experience. When you have a local guide with you, it helps keep you safe and they can also provide helpful information about the wineries you visit. Whether you fancy exploring the wine country in a plush SUV or want the thrill of an e-bike ride, there's an option for every traveller.
Let's discuss where you'll be sleeping before we get to the restaurants and wines. Osoyoos boasts a range of accommodations to fit every budget and preference. If you want to make your trip more luxurious, think about staying at one of the Osoyoos hotels with pools. Imagine sipping a glass of wine by the poolside after a day of exploring – sounds divine, doesn't it? There are several charming bed and breakfasts that offer a more personal experience for guests.
4. Mapping Out Your Winery Visits
Knowing which wineries you prefer is important because there are many options available.  Whether you're on the hunt for a specific wine varietal, are eager to marvel at unique winery architecture, or want to capture the breathtaking vineyard views for your Instagram, a little homework goes a long way. Instagram is the finest place to look for suggestions and advice regarding vineyards. This guide is invaluable for mapping out the best possible vino-filled adventure.
5. Have Some Fun and Games
Wine tasting can look like an intellectual activity, but its true purpose is pleasure. Everyone is welcome at the tasting bars in Osoyoos, whether they are oenophiles or have never even tried a glass of wine before. The smart staff is glad to help you with any questions and suggest other wines you might like. With fresh produce like crisp apples, juicy pears, and hearty squash readily available, the local eateries whip up dishes that are nothing short of culinary masterpieces.

Also Read: Guide to Travel Osoyoos
Golfing in Osoyoos
If you're looking to stretch your legs and indulge in some sport, why not try golfing in Osoyoos? The lush green of the golf courses is set off well by the stunning mountains in the background.
Where can you stay in Osoyoos?
After a day of wine tasting and exploring, you'll want a cosy place to rest your head. Osoyoos boasts a range of accommodations to suit every budget. If you're looking for luxury, there are several hotels in Osoyoos that promise a lavish stay. For those hot summer days, consider checking into one of the Osoyoos hotels with pools – nothing beats a refreshing dip after a day in the sun! And if golfing is on your agenda, there are accommodations that cater specifically to golf enthusiasts, ensuring you're never too far from the golf Osoyoos action.
Final Words 
Osoyoos has lots of different types of land and many fun things to do. There are lots of vineyards and fancy restaurants in Osoyoos. The hotels there are also really nice. 

Osoyoos is more than simply a place to spend the weekend; it's an adventure. Everything from the stunning scenery to the kind locals makes this a place you'll want to visit again and again. Get ready for a trip of a lifetime to Osoyoos by making your travel plans and packing your bags.


FAQs
1. Is Osoyoos only about wines?

No, Osoyoos offers more than just wine. The town has more than just vineyards. It also has a distillery, a brewery, and beautiful scenery that changes with the seasons.


2. How do I ensure the best wine-tasting experience in Osoyoos?

It's recommended to book your tastings and tours in advance. Doing this makes your trip go well, and it also helps you find out about the different vineyards' special deals and activities.


3. Should I pay a tour company to explore Osoyoos?

Absolutely! Local guides from a tour organisation can make your trip better by keeping you safe and sharing lots of interesting information.


4. What accommodation options are available in Osoyoos?

Osoyoos has many places to stay, like fancy hotels with pools and cosy inns. There are many different choices for all preferences and budgets.


5. Can I indulge in activities other than wine tasting in Osoyoos?

Yes! Apart from wine tasting, you can try golfing in Osoyoos, explore local eateries, or simply soak in the breathtaking landscapes that change with every season.