Introduction: Reasons for Beach Vacation
Have you been feeling stressed out and overworked lately? When was the last time you took a real vacation? If it's been a while, it's time to book that beach getaway you've been dreaming of. You owe it to yourself to recharge and unwind, and there's nothing quite like a beach vacation to help you relax and de-stress. The sound of the waves, the sun on your face, drinks with little umbrellas in them—what more could you want?
Reasons You Need A Beach Vacation
When winter is almost over, people get tired of the long, dark nights and cold days. After the holidays, when work and stress come back, we dream of going to a warm place for relaxation. It's good for our health! Here are the top 10 benefits of a beach vacation.
1. Escape the Everyday Grind
Nothing beats a beach vacation to help you escape the daily grind.

1. Leave your routine and responsibilities behind. No schedules, no deadlines, no chores - just relaxing days filled with sun, sand and sea.

2. Trade your office for an ocean view. Imagine starting your morning with a sunrise stroll along the shore instead of an alarm clock. Bliss!

3. Unplug from technology and reconnect with loved ones. A beach trip is the perfect opportunity to put away your devices and truly connect with family and friends without distractions.

4. Relieve stress and recharge. The soothing sounds of the waves, the warmth of the sun on your face, a good book - a beach getaway has all the ingredients for rest and rejuvenation.

5. Experience a new adventure. Try exciting beach activities like snorkeling vibrant coral reefs, surfing, boating or beachcombing for unique shells. Create cherished memories together.

A beach vacation offers tranquility and adventure. Seize the chance to slow down, delight your senses and return home refreshed with a sun-kissed glow. Your daily responsibilities will still be there when you get back, so why not escape for a little while? You deserve it!
2. Relieve Stress and Recharge
A beach getaway is just what you need to relieve stress and recharge.

1. The sound of the waves lapping at the shore is soothing and calming. Close your eyes and listen to the peaceful sounds of the sea - it's nature's lullaby.

2. Take time each day to unwind - read a book, nap in the shade, go shelling or tide pooling. A slower pace of life, with no schedules or deadlines, leaves you refreshed and rejuvenated.

3. Eating fresh seafood, tropical fruit, and other beachy fare adds to the experience. And, of course, a fruity cocktail or island-inspired drink in hand completes the vibe.

A beach getaway nourishes your body and soul. You'll return home with a sun-kissed glow and a recharged spirit, ready to take on whatever comes your way. Isn't it time you gave yourself the break you deserve? A little sand between your toes could be just what you need.


Also Read: Best Time to Visit Osoyoos
3. Outdoor Activities Galore
A beach vacation means enjoying all the outdoor recreation your heart desires. There are so many options to choose from!

1. Go for a swim in the ocean or lake. Feel the sand between your toes as you wade into the surf. Enjoy the sun on your face as you float lazily on the waves.

2. Build a sandcastle or other structure. Get creative and make a moat, towers and flags to decorate your castle.

3. Play some beach volleyball or other games like bocce ball, ladder golf or cornhole. A little friendly competition in the sun is always fun.

4. Go boating, sailing, kayaking, canoeing or paddle boarding. Explore the water from every angle.

5. Go golfing at a scenic course. Many beach destinations offer world-class golfing with ocean vistas.

6. Take a sunset stroll. Walk along the shore at dusk and witness the sky transform into a canvas of oranges, pinks and purples as the sun sinks below the horizon.

A beach getaway means an abundance of ways to soak in the great outdoors. With so many recreational activities at your fingertips, you'll want to stay and play all day (and night) long. An extended beach vacation may be in order! The options for fun in the sun are endless.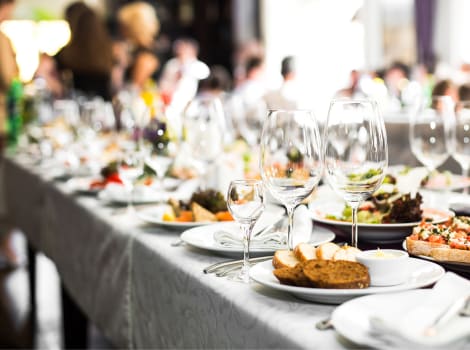 4. Indulge in Delicious Seafood
One of the best parts of a beach vacation is enjoying fresh seafood. There are so many options to choose from:

1. Baltimore-style crab cakes, flaky on the inside with a crispy exterior.

2. Maine-style lobster rolls stuffed with chunks of sweet lobster meat in a toasted bun.

3. Grilled oysters topped with garlic butter, parmesan and fresh herbs.

With over 75 easy weeknight seafood dinners, you'll never run out of inspiration. Fish taco bowls, lobster ravioli in a creamy sauce, or coconut shrimp are all irresistible options. A beach vacation means you have an excuse to indulge. So don't hold back - dig into all the fresh seafood your heart desires! Your taste buds will thank you.
5. Create Lasting Memories
A beach vacation is the perfect opportunity to strengthen bonds and create memories that will last for years to come.

1. Build sandcastles or play beach volleyball with your kids. The shared experiences will bring you closer together.

2. Take family photos during sunrise or sunset. The stunning backdrop of sea and sky will make for pictures you'll cherish for a lifetime.

3. Try learning a new watersport together, like surfing, paddle boarding or kayaking. The attempts, fails, and triumphs will live on as inside jokes and stories you retell again and again.

4. Enjoy leisurely walks along the shore in the early morning or evening, having meaningful conversations without the usual distractions. The peaceful setting will facilitate true connection.

5. Stargaze at night, gazing up at the constellations and dreaming together under a blanket of stars. Moments of wonder and introspection can be profoundly bonding.

6. Cook fresh seafood dinners, bake beach-themed cookies or host a beach bonfire barbecue with s'mores. Sharing meals together forms the backdrop for so many cherished memories.


Also Read: Best Things to do in Osoyoos
6. Replenish Minerals
A beach vacation is just what the doctor ordered if you're feeling depleted. The salty sea air and ocean water provide therapeutic mineral replenishment for your body and soul. When you take a dip in the ocean, the saltwater helps relieve aches and pains while delivering healing minerals like magnesium, potassium, and selenium into your cells through your skin.  After frolicking in the surf and sand, you'll sleep like a baby. The combination of physical activity, negative ions, and mineral absorption leads to deeper, more restorative sleep. You'll awaken feeling restored and recharged, ready to take on the world again.

A beach getaway is a natural and holistic way to replenish the minerals and nutrients your body needs to function at its best. The sea both soothes and invigorates you, healing mind, body and soul. When life has you feeling depleted, a vacation by the ocean is the perfect prescription. The minerals and benefits it provides will leave you feeling balanced and rejuvenated.
7. Quality Time with Loved Ones
A beach vacation is the perfect opportunity to strengthen your closest relationships. When was the last time you had an extended period of uninterrupted time with your family or friends?

1. Leave your busy schedules and to-do lists behind. No work emails or chores to distract you. Just quality conversation and bonding over shared experiences.

2. Try new activities together, like beach volleyball, kayaking or snorkeling. Learning something new alongside loved ones creates lasting memories. And, of course, there's always lounging in the sun with a good book.

3. At night, gaze up at a sky full of bright stars free of light pollution. There's something about staring up at a starry night sky that fosters connection. Have a meaningful heart-to-heart under the glow of the Milky Way.
8. Feel Sexier
A beach vacation does wonders for your confidence and self-esteem. There's something about the sun, sand, and surf that makes you feel naturally flirtatious and fun. When you're rocking a swimsuit and catching some rays, your body takes Centre stage.  All those endorphins from swimming and sunbathing give you an instant mood boost and make you feel good in your own skin. That confidence radiates outward, catching the eye of any potential romantic interests strolling by. Nothing is sexier than someone who feels comfortable and carefree in their own body.

When you head home with a golden tan, windswept hair and a sparkle in your eye, your inner radiance will continue attracting admirers long after your trip ends. The rejuvenating effects of sun and saltwater will leave you feeling refreshed, recharged—and oh-so-sexy. A beach vacation is self-care that enhances your desirability, inside and out.
9. Detox
After being exposed to pollutants in the air and water, pesticides in our food, and chemicals in everyday products, your body is longing for a detox. What better place than the beach? Saltwater is a natural detoxifier that helps remove toxins from your skin and tissues.  The negative ions in the ocean air also help you breathe deeper and sleep better at night, allowing your body to rest and repair itself.
Spending time at the beach gives your mind a chance to de-stress as well.  Listening to the calming sounds of the waves, feeling the warmth of the sun on your face, and disconnecting from technology allows your mind and body to recharge. Your stress levels decrease, your mood improves, and your creativity starts flowing again.
10. Improve Your Cardio
Going for walks on the beach is easy on the joints but provides an effective cardio workout. The soft sand provides more resistance than a flat walking surface, causing your heart rate to increase by 15% to 30% compared to walking on solid ground. Take a 30-minute stroll down the beach at a casual pace 3-4 times a week. This can burn around 150-250 calories for a 125-pound person while also strengthening your leg muscles.

For an even better workout, incorporate intervals of walking at a faster pace for 1-2 minutes, then recover by walking at a slower pace. Repeat this interval of walking for the duration of your walk. Walking on sand also helps improve your balance and range of motion. The uneven surface challenges your core and stabilizing muscles, making it a full-body workout.
Conclusion
You deserve to treat yourself to a relaxing beach getaway. Life moves fast, so take the time to unwind and recharge by the ocean. A beach vacation offers the perfect escape from the daily grind and a chance to reconnect with loved ones. The soothing sounds of the waves, the soft sand between your toes, and stunning sunsets will lift your mood and melt your stresses away.  A beach trip provides an opportunity to read that book you've been dying to dive into, take up a new hobby like surfing or paddle boarding, or just do nothing at all. The slower pace of coastal living is just what you need. 

Experience the ultimate getaway at Best Western Plus Osoyoos, hotels in Osoyoos British Columbia, TripAdvisor Travelers' Choice recipient. Our hotel offers southwestern styling, modern amenities, and a prime location on the shores of Osoyoos Lake, the warmest lake in Canada. Book your stay now to enjoy comfort, charm, and unforgettable memories.


FAQS

Why should I consider a beach vacation? 

Beach vacations offer relaxation, natural beauty, and a chance to unwind. The soothing sound of waves and warm sun create a tranquil atmosphere for rejuvenation.


What are the benefits of a beach vacation? 

Beach vacations provide an opportunity to destress, recharge, and connect with nature. The fresh sea air, vitamin D from the sun, and calming ocean waves promote overall well-being.


Are beach vacations family-friendly? 

Absolutely! Beach vacations are ideal for families. Kids can build sandcastles, splash in the water, and enjoy various beach activities while creating lasting memories.


Can a beach vacation be adventurous? 

Yes, beach vacations offer more than just relaxation. You can indulge in thrilling water sports like snorkeling, surfing, or parasailing, adding an adventurous element to your trip.


Are beach vacations affordable? 

Beach vacations can be affordable, depending on your destination and travel choices. With careful planning, you can find budget-friendly accommodations Osoyoos has to offer, along with travel deals and local activities to enjoy.