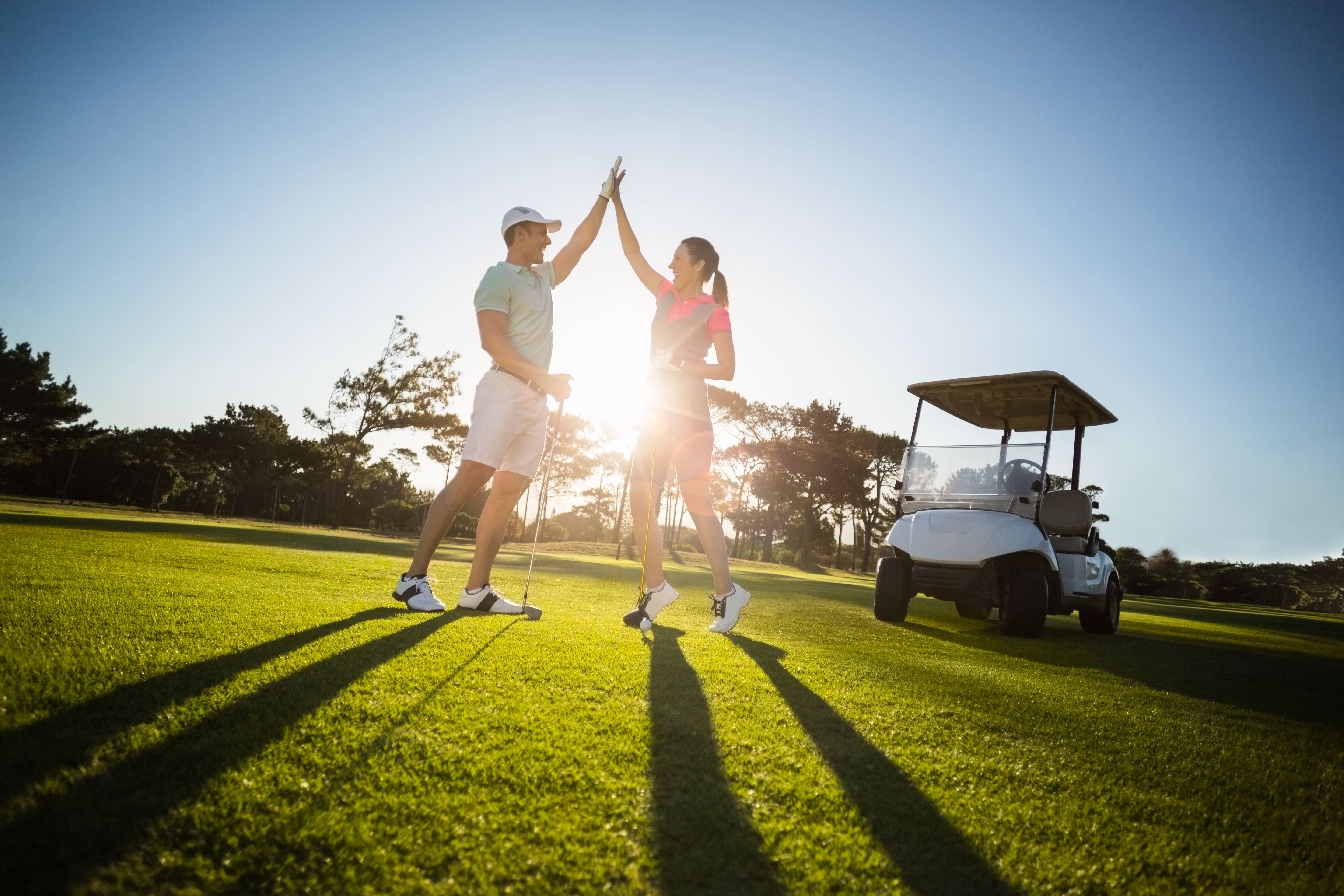 Do you ever feel like a vacation should be more than just lying on the beach all day long? If so, then Osoyoos is the perfect destination for you! This town in South Okanagan offers so much more than just stunning views of the lake and endless outdoor activities. 

There are many family-friendly attractions and activities available when you need to escape the heat. But dining in Osoyoos? That's practically unbeatable! From decadent dishes at 15 Park Bistro to the best coffee shop eats of Jojo's Cafe on Main, you can indulge in all sorts of culinary delights. 

And if you're really looking to escape the hustle and bustle of everyday life, there's no better destination than Levia Wellness Day Spa. Unwind your mind with their signature services, float tank or Reflexology, and Reiki. This place is great for feeling like royalty and relaxing in a cosy environment.

You must explore the famous wineries in Osoyoos during your trip. We have chosen some of our favourite tours and partnered with the best-guided tour companies to make sure you have everything you need. You can be sure that you'll visit the best wineries and vineyards that show how good the area is. So what say you?  Are you ready to find out more about Osoyoos and explore things other than the beach? Read our blog to learn more about things to do in Osoyoos.
Why Osoyoos?
Imagine a place where the sun kisses your skin, the lakes shimmer under the daylight, and every corner holds a new adventure. That's Osoyoos for you. It's more than just a place to go; it's something special, a sensation, a moment that's waiting to happen.

When it comes to picking places to go on vacation, there are so many options available. There are so many choices, from beautiful beaches to busy cities, that it can be hard to decide. But nestled in the heart of British Columbia, Canada, lies a hidden gem that might just be the perfect spot for your next getaway: Osoyoos. 
A Natural Paradise
It's really a nice place. Whether you're looking to hike through dense forests, bike along scenic trails, or simply enjoy a picnic by the lake, Osoyoos provides the perfect backdrop. The town is in a special place in the Sonoran Desert, which means it has really warm weather, even warmer than most places in Canada. Because of this, people like to visit the town all year long.
A Culinary Delight
For the foodies out there, Osoyoos is a dream come true. The town has a long history of farming, so you can expect really fresh fruits, vegetables, wines, and fancy meals. You should definitely try wine tasting because the vineyards nearby make really good wines that have won awards. From crisp whites to robust reds, there's a flavour for every palate. And don't forget about all the different restaurants in the town that serve a variety of food, from classic Canadian dishes to food from around the world. Dining in Osoyoos is not just about eating; it's an experience.
Cultural Richness
Osoyoos is steeped in history and culture. The Osoyoos Indian Band lives in the town and their impact can be seen in the art, music, and festivals there. The Nk'Mip Desert Cultural Centre lets you learn a lot about the Okanagan people. You can find out about their history, culture, and how they live. The town also has different events throughout the year, where they celebrate things like wine and food, music, and art. In Osoyoos, there's always something going on to make sure your vacation is full of special moments.
Luxurious Accommodations
When it comes to accommodations, Osoyoos doesn't skimp on luxury. Lots of these places have really beautiful views of the lake or the areas around them. Waking up to the sight of the sun rising over the lake or the vineyards bathed in golden light is truly magical. And for those looking for some pampering, many hotels in Osoyoos offer spa services, ensuring you return from your vacation relaxed and rejuvenated.
A Hub of Activities
If you're someone who likes to stay active during vacations, Osoyoos has got you covered. The town has many activities to keep you busy. Osoyoos Lake has nice warm waters that are great for swimming, kayaking, and paddleboarding. If you really like golf, the golf courses in the town are special because they are surrounded by mountains and a lake. It's a different and cool way to play golf. For those who like adventure, the hills and trails around here are great for hiking, biking, and exploring.
Sustainable Approach
Nowadays, many travellers are really concerned about sustainability, and Osoyoos is great in that aspect. The town really cares about sustainable tourism. They want to make sure that the natural beauty and resources are protected for the future. Lots of nearby businesses, like hotels and restaurants, are now using eco-friendly methods. If you're visiting, don't worry because your vacation won't harm the environment much.
Also Read: What To Know Before Travelling To Osoyoos
Things To Do In Osoyoos
Dining in Osoyoos: A Culinary Delight
Let's now discuss one of my favourite topics: food! Vacation food, to be precise. There's something about being on holiday that makes every meal feel like a feast. And Osoyoos doesn't disappoint in this department.

Imagine dining at the lakeside, with a plate of Lobster Nachos in front of you. Sounds dreamy, right? That's what you get at 15 Park Bistro. This restaurant, which serves seafood, is situated inside our building. From Lobster Ravioli to the mouth-watering Lobster Mac & Cheese, Chef Atkin's special lobster-filled features are a must-try. The atmosphere, which has distinctive black and white decor, enhances the dining experience.

But that's not all. Osoyoos boasts a range of dining options. Whether you're in the mood for some wine and dine at Miradoro Restaurant at Tinhorn Creek Winery, or fancy Italian at Terrafina Restaurant at Hester Creek Winery, or even if you want to experience the culinary delights of The Sonora Room at the Burrowing Owl Estates, Osoyoos has got you covered.

For those who prefer a lighter fare, Jojo's Cafe on Main and Junction 3 Coffee House are the places to be. Sip on a latte, enjoy the friendly chatter of locals, and soak in the Osoyoos vibe.
Luxury and Relaxation: Osoyoos Hotels and Spas
After all the exploring and dining, it's time to relax. And what better way to do that than by checking into one of the many hotels in Osoyoos? Whether you're looking for Osoyoos hotels with pools or a hotel with a jacuzzi in the room, this town has something for every traveller.

But if you're looking to take relaxation to the next level, head over to Levia Wellness Day Spa. They provide a variety of services aimed at melting your tension away, from float tanks to Reflexology or Reiki treatments. Their signature "Unwind your Mind" service is a must-try. And if you're travelling with your partner, the Couples Peaceful Retreat Package is the perfect way to bond.
Dive into the World of Wines: South Okanagan's Liquid Gold
Let's start with a toast, shall we? If you're in Osoyoos, you're in the heart of Wine Country. Think of enjoying a glass of wine while it dances on your palate, revealing stories about the fertile soil and the skilled hands that created it. Some of the most prominent vineyards, each with its own narrative and flavour profile, are located in the South Okanagan.

Now, you could plan a day of winery hopping, driving from one estate to another, tasting and touring. But why take on the hassle when you can be chauffeured around, soaking in the scenic beauty, and learning about the history of your favourite wines? Companies like Okanagan Wine Tours, Swiws Spirit Tours, Ok Wine Shuttle, and Wine Tours Gone South are just waiting to whisk you away on a vinous adventure.

And the Best Western Plus is a real delight for guests. To guarantee you have an unforgettable day, they've teamed up with the top wine tour operators in the region. Their concierge is your go-to guide to pick the best tour tailored to your taste.
Also Read: Top 10 Things To Try In Osoyoos For First Time
A Journey Back in Time: The Nk'mip Desert Cultural Center
The desert is where the Syilx people of the Okanagan Nation buried their secrets and told their stories. At the Nk'mip Desert Cultural Center, you can immerse yourself in these tales. Walk through exhibitions that transport you to another time, where you can witness the legend of Sen'klip, the Coyote, unfold.

The building itself is a model of eco-friendly architecture, successfully fusing conventional and cutting-edge techniques. And if you visit during the summer, the Nk'mip nature trails await, offering a chance to rappel in the desert. How's that for an adrenaline rush?
A Miniature World of Wonders: The Desert Model Railroad
The next stop is the Desert Model Railroad. If you thought model trains were just child's play, think again. This building is a tribute to the hard work, commitment, and enthusiasm of its creators. It's a fascinating sight to see 45 computer-controlled trains speeding by realistic landscapes and lovely European-style villages.

The Desert Model Railroad is more than a museum or train set; it's an adventure. Every nook and cranny hides a detail, a story, a quirk. But here's a little tip: make sure you visit before the September Long Weekend. You really shouldn't miss out on this family-run paradise before it closes forever.
And Of Course, The Stay: Osoyoos Hotels with a Splash (and a Splash of Luxury)
Now, after all these adventures, you'd want a cosy place to rest, wouldn't you? Osoyoos boasts a range of hotels, but if you're looking for that extra touch of luxury – think a hotel with a jacuzzi in the room or a refreshing pool to dive into – you're in luck. And for those who fancy a game of golf Osoyoos has got you covered there too.
Golfing in Osoyoos: Tee Off in Style
Nestled amidst the scenic beauty of British Columbia, Osoyoos is not just a haven for wine enthusiasts and nature lovers, but also a paradise for golf aficionados. Playing golf in Osoyoos is like nothing else you've ever done before because it combines the thrill of competition with the beauty of the surrounding landscape.

The town's golf courses are meticulously designed, keeping in mind both the novice and the seasoned golfer. The deliberately placed bunkers and water hazards on each hole provide for an exciting and unexpected round of golf. But what truly sets golf Osoyoos offers apart is the backdrop against which you play. Imagine teeing off with the shimmering Osoyoos Lake on one side and the majestic rolling hills on the other. When you take a swing, you'll be treated to a breathtaking vista.

Osoyoos' warm climate, often referred to as Canada's pocket desert, ensures that the golf season here is longer than in many other parts of the country. This means more opportunities to perfect that swing or achieve that elusive hole-in-one. And the town has many places to unwind and enjoy life after a day on the greens. From local wineries where you can toast to a game well-played to luxurious spas where you can soothe those muscles, the options are aplenty.

Moreover, the golf clubs in Osoyoos are more than just about the sport. They are bustling social centers where you can meet other golfers and swap war tales, or learn from the mistakes of your peers.
What to Do in Osoyoos: A Recap 
So, what would you say are the best attractions in Osoyoos? Let's quickly recap. 

First, enjoy the tasty food choices available in the city. From the mouth-watering lobster dishes at 15 Park Bistro to the charming local coffee shops like Jojo's Cafe, there is something to satisfy every craving. 

Next, give yourself a well-deserved break and book a spa treatment at Levia Wellness Day Spa. From sensory reset float-tank experiences to the signature tandem organic facial and foot reflexology treatment, you will leave feeling relaxed, rejuvenated, and rebalanced. Lastly, you must explore the wineries in South Okanagan when you visit Osoyoos. 

Take a full-day winery tour or choose a specific vineyard or estate to visit. The area has really good wineries like Tinhorn Creek Winery, Hester Creek Winery, and the Burrowing Owl Estates. 

We want this blog to help you find out new things about Osoyoos and give you lots of ideas to plan a really fun vacation in the city. With plenty of sports and outdoor activities, cultural experiences, and unique attractions to explore, there is never a dull moment in Osoyoos. 

Plan Your Trip Ready to plan your trip to Osoyoos? You can book your stay at Best Western Plus and enjoy the amenities mentioned in this blog. Remember to check the event calendar to find out about fun things to do and events that are happening while you're here. We hope you have a relaxing and unforgettable vacation in Osoyoos!


FAQs


1. What makes Osoyoos a unique vacation destination?

Osoyoos offers more than just picturesque beaches. There are really good places to eat, like 15 Park Bistro and Jojo's Cafe on Main Street. Levia Wellness Day Spa offers fancy treatments for relaxation. Also, the town has really famous wineries that make sure visitors have a lot of different and interesting things to do.


2. I'm a foodie. What dining experiences can I expect in Osoyoos?

Osoyoos is a culinary paradise. From the lobster specialities at 15 Park Bistro to Italian delights at Terrafina Restaurant at Hester Creek Winery, there's something for every palate. For a casual setting, Jojo's Cafe on Main and Junction 3 Coffee House offer delightful bites and beverages.


3. I've heard about the wineries in Osoyoos. How can I visit them?

Osoyoos is in the heart of Wine Country. You can plan a self-guided winery tour or opt for guided tours with companies like Okanagan Wine Tours and Swiws Spirit Tours. If you're staying at the Best Western Osoyoos, they have exclusive partnerships with top wine tour companies for an unparalleled experience.


4. After all the exploring, where can I relax and rejuvenate in Osoyoos?

Levia Wellness Day Spa is a great spot to unwind and relax. It offers different services like float tanks, Reflexology, and Reiki treatments. You should definitely try their "Unwind your Mind" service if you want to relax completely.


5. Apart from dining and wineries, what other attractions does Osoyoos offer?

Osoyoos has a lot of culture and history. The Nk'mip Desert Cultural Center shows you things about the Syilx people from the Okanagan Nation. The Desert Model Railroad is a place where you can see really detailed model train cities. It's a special experience! And for people who love golf, Osoyoos guarantees a really great golfing experience.