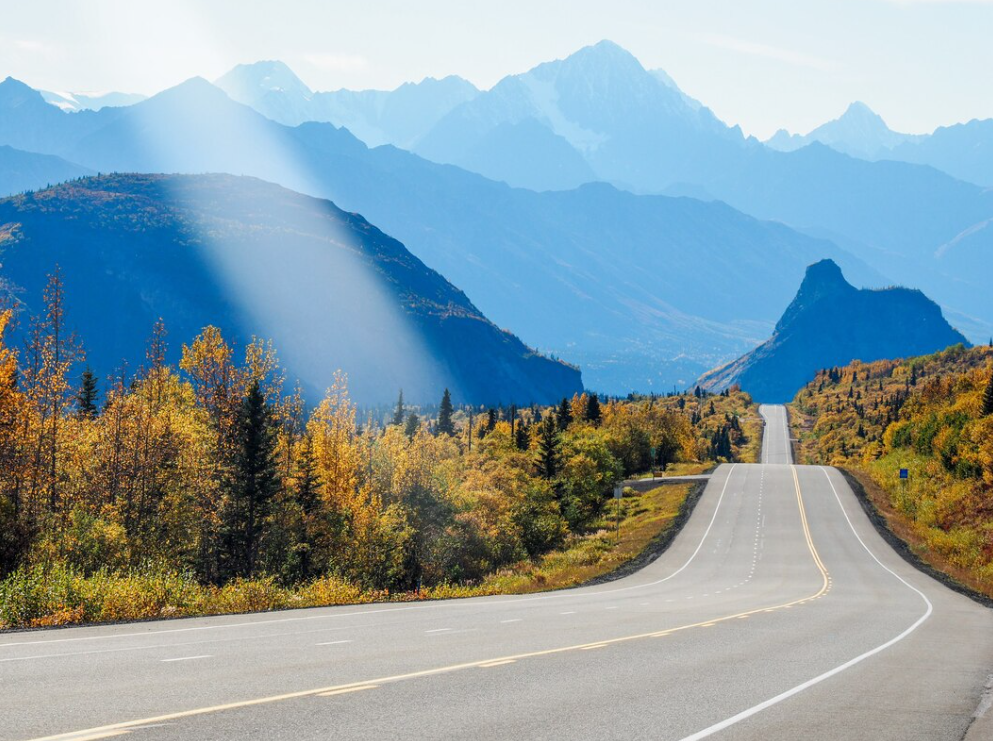 Hello, are you thinking about visiting Osoyoos? shrewd reasoning. In the Okanagan Valley of British Columbia, nestled between lakes and mountains, Osoyoos is a hidden gem just waiting to be discovered. There are a few things you should be aware of to make the most of your break to this desert oasis in the north before you pack your bags and embark on your adventure.
Making Travel Plans for Osoyoos
Making the most of your holiday demands some planning while travelling to Osoyoos. To get you started, consider these suggestions:

Decide when you want to visit first. Osoyoos's summers are hot, with daily highs of about 82 F, so spring or fall are often preferable trip seasons, especially if you want to engage in outdoor activities. April through May and September through October are typically pleasant months with fewer tourists in town.

Next, make a reservation for your lodging. There are lodging options in Osoyoos for every price range, including a hotel with jacuzzi in room, motels, bed and breakfasts, vacation rentals, and campgrounds. Book many months in advance if you're travelling in the summer. To enjoy the warm weather, look for a property with amenities like pools, hot tubs, or lakeside access.

Remember to bring clothing appropriate for the weather, like sunscreen, sunglasses, sandals, swimwear, and shorts. Bring equipment for your other pastimes as well, such as hiking boots, motorcycles, or golf clubs.
Make time to spend outside. Several possibilities are:
• Playing golf on one of six championship courses. The view is breathtaking.

• Road or trail walking near Osoyoos Lake. To explore the roughly 20 kilometres of pathways, rent bicycles.

• A trip to a nearby winery. Particularly well-known for its Chardonnay, Pinot Gris, and Merlot wines are those produced in the Okanagan Valley. Many vineyards provide tastings and tours that include beautiful vineyard vistas.

• Taking an Osoyoos Lake boat excursion. Narrated cruises are offered by several businesses, where you can see animals like otters, turtles, and ospreys.

You'll be prepared to take advantage of all the outdoor activities and natural wonders Osoyoos has to offer with the correct preparation and packing. Enjoy the journey!
Also Read: Best Local Hidden Gems in Osoyoos
Top Family Activities in Osoyoos
There are lots of family-friendly activities available in Osoyoos to keep everyone entertained while you're away.

Visits to Spotted Lake, a mineral lake with high concentrations of minerals like calcium, magnesium, and sodium sulfate, which give the water a spotted look during warm summer months, are among the top things to do. On a guided walking tour, kids will undoubtedly appreciate seeing this natural beauty up close.

Visit Desert Park for go-karts, a petting zoo, bumper boats, and other outdoor family entertainment. If you want to make a day of it, there are picnic spots available. Visit Kangaroo Creek Farm instead to observe kangaroos, wallabies, emus, and other animals in their natural habitat.

When the temperature rises, you may cool yourself at either Coyote Cruises Waterslides or Slidewaters at Okanagan Beach. Both have swimming areas, splash pads, and numerous slides that are great for kids of all ages.

Visit the Okanagan Science Center with its more than 150 interactive displays in biology, physics, geography, and astronomy if your children are interested in science. Additionally, for a fun educational experience, visit Tickleberry's, an antique ice cream shop and confectionery store where kids may see the production of taffy and fudge.

Osoyoos has everything families require for a great summer vacation, including natural treasures, outdoor excursions, waterslides, and interactive activities. This excursion to paradise will never be forgotten by your kids anytime soon!
Best Western Hotels in Osoyoos



Unbeatable Location in the Heart of Osoyoos

The Best Western PLUS Osoyoos Hotel & Suites enjoys an unbeatable location in the heart of Osoyoos, perfectly positioned on the shore of the warmest lake in Canada. You'll be within easy walking distance of many attractions like local wineries, golf courses, beaches, and the town centre.

1. Stroll along the Osoyoos Lake boardwalk and beach, just steps from the hotel. Osoyoos Lake is ideal for swimming, boating, and other watersports in the summer.

2. Sample award-winning wines at over a dozen wineries within a 10-minute drive. The South Okanagan is renowned for its lush vineyards and superb wines.

3. Tee off at one of several championship golf courses in close proximity, like the Osoyoos Golf Club, just a mile away.

4. Check out the Osoyoos Art Gallery or Desert Model Railroad, both only a 5-minute walk from the hotel.

For families, sports teams, golfers and wine tour guests, the location and amenities of the Best Western PLUS can't be beaten. You'll enjoy a memorable Okanagan getaway in the heart of it all.
Also Read: Finding Quality Hotel Gym
Amazing Amenities: Pools, Hot Tubs, Restaurants and More

When staying at Osoyoos hotels with pools, you'll have access to some amazing amenities that will make your trip memorable.
1. Pools and Hot Tubs
After a day of activities, relax in one of two outdoor pools or two hot tubs. The heated pools are open from May to October, so you can take a dip no matter the season. The hot tubs are open year-round—perfect for stargazing at night or easing sore muscles.
2. Restaurants and Lounges
Grab a bite to eat or drink at either of the two on-site restaurants. Start your day at the free hot breakfast buffet. For casual fare, head to the Lakeside Restaurant & Lounge, which features lake views and patio seating. Or, for an upscale dinner, try Best Western Hotels in Osoyoos, a fine dining restaurant.
3. Recreation
You may enjoy swimming, boating, or just relaxing while taking in the scenery with access to a lakeside beach. The hotel also makes its health centre, tennis and basketball fields, bocce ball, and lawn games available to visitors. Rent a bike to explore nearby wineries and golf courses.
4. Golfing
Speaking of golf, you'll be within 5 minutes of two world-class golf courses: Osoyoos Golf Club and NK'MIP Canyon Desert Golf Course. As a hotel guest, you'll receive special rates and packages at both.

Whether travelling for business or pleasure, Best Western Plus Osoyoos Hotel & Suites has everything you need for an enjoyable stay. With scenic surroundings and amenities galore, you'll never want to leave. But you'll probably be back again soon!
Spacious and Stylish Rooms With Stunning Views
The spacious rooms at the Best Western Sunrise Inn provide stunning views of the valley and lake below. You'll enjoy waking up to the sunrise over the vineyards and orchards each morning.

Choose from standard rooms, suites with separate living areas, or kitchenettes with full cooking facilities. The contemporary decor and amenities make for a comfortable stay.

With the scenic locale, you may find it hard to leave your room! When you do, you'll discover the hotel is ideally situated to explore Osoyoos. Just a five-minute stroll will take you downtown, and a 10-minute drive will take you to over a dozen wineries. In addition, the hotel is within a short distance from golfing venues and the seaside.

Whether travelling for business or pleasure, the Best Western Sunrise Inn provides a stylish and relaxing base to discover all Osoyoos has to offer. With stunning views and an ideal location, you really can't go wrong! This hotel truly has it all for an unforgettable Okanagan getaway.
Unparalleled Guest Experience
At Best Western Osoyoos, guest experience is the top priority. From check-in to check-out, the friendly staff provides unparalleled personalised service to make you feel right at home. 

Best Western's service philosophy is built on the belief that every single guest matters. No request is ever too small or too large. The team is there to help you and customise your experience to meet your needs. 

This kind of individualised care, along with the breathtaking setting and amenities, is what makes guests stay at Best Western Osoyoos year after year and makes it the top option for lodging in Osoyoos.
Top Golf Courses in Osoyoos for Golfing Getaways
Golfers will find nirvana in Osoyoos, where beautiful courses are surrounded by orchards, vineyards, and desert vistas. There are classes for every ability level, whether you're a novice or an expert.

Considered one of Canada's greatest, the Nk'Mip Canyon Desert Golf Course has won numerous awards. This championship 18-hole course weaves through sagebrush, cacti, and cliffs with breathtaking valley views. A par 3 with an island green, hole #5 is a must-play. For 18 holes, green fees start at $75.

Go to Osoyoos Golf and Country Club for a round that is more laid back. This semi-private club, founded in 1926, accepts guests and charges greens fees starting at $45. The 18-hole, well-kept course boasts tree-lined fairways and is appropriate for players of all skill levels. It's the ideal option if you wish to stay away from desert settings.

Another popular and affordable choice is the Sonora Dunes Golf Course. Adult green fees for this 9-hole, par-3 course is only $15. Despite its modest length, the course features beautiful scenery and undulating greens that present a pleasant challenge for both beginning and experienced golfers. It's perfect if you only have time for a quick round or are teaching kids how to play.

Visit St. Andrews by the Lake for breathtaking sunsets and stargazing golf. The 9-hole, par-3 course offers illumination for nighttime play and is open until 11 p.m. Green fees range from $10 to $15. The unpretentious, uncomplicated course features lovely lake views and is ideal for a chill game of glow-in-the-dark golf.

Osoyoos is a top golf getaway destination because it has four golf courses within 15 minutes of the city and lodging with golf packages. Most golf courses allow you to reserve tee times in advance via their website or by contacting the pro shop. Visit Osoyoos to enjoy the diversity of desert golf that is available. Your ideal golf vacation is waiting for you!
Osoyoos Winery Tours: The Complete Guide for Wine Lovers
Beautiful wineries and top-notch wines are well-known attributes of the Okanagan Valley. Without visiting a few of the nearby vineyards, an excursion to Golf Osoyoos would be incomplete. You'll have plenty of alternatives since there are over 40 wineries within a 30-minute drive of Osoyoos. Here are a few wineries that every wine enthusiast should visit.
Nk'Mip Vineyards
The Spirit Ridge resort's Nk'Mip Cellars is a terrific location to start. It is the first winery in North America that is owned and run by Indigenous people. They are renowned for producing Merlot, Chardonnay, and Riesling wines that have won awards. Learn about their history and winemaking process by taking a tour. The valley is gorgeously visible from their tasting room.
Lunatic Vineyards
Moon Curser Vineyards ought to be on your list if you like huge, bold reds. Syrah, Malbec, Petit Verdot, and Tannat are their areas of expertise. The old barn serves as the setting for the rustic tasting room. If you want to sip wine while taking in the views, there are tables outside with umbrellas.
Vineyards at Tinhorn Creek
One of the nicest views of the Golden Mile Bench is from Tinhorn Creek Vineyards. They make premium wines like Chardonnay, Pinot Gris, Cabernet Franc, and Merlot. The winery boasts an upmarket restaurant with views of the vineyards and offers tours and tastings. It's the ideal location for an extended, unhurried lunch.
Winery Burrowing Owl Estate
Visit Burrowing Owl Estate Winery for a distinctive experience. It is situated in a desert region that is home to several animals, including burrowing owls. The Cabernet Sauvignon, Merlot, and Syrah produced by the winery are famous. Visit the underground wine cellar and spot the owls by taking a tour. If you wish to eat with the owls, there is a café on-site as well!

There is something for every wine enthusiast among the several wineries in the Osoyoos area. Make your self-directed excursion or reserve a guided tour. You will be rewarded with breathtaking landscapes, delectable wines, and an amazing experience no matter which vineyards you decide to visit. Salut!
Conclusion
You now have all the information you require to visit Osoyoos, a sunny paradise in the Okanagan. Osoyoos offers a wide variety of outdoor activities, world-class vineyards, and breathtaking landscapes. This desert oasis will not disappoint whether you're seeking for a romantic weekend away with your special someone, an exciting family vacation, or a golf trip with friends. 
The summer heat may be oppressive, but the friendly residents and the glistening blue waters of Lake Osoyoos will quickly make you forget about it. Get out there and take advantage of everything Osoyoos has to offer. You can work on your tan and have a glass of wine later. Pack your bags, get in the car, and get ready for an unforgettable Okanagan trip because this small corner of paradise is waiting for you. Enjoy!

FAQs 

Where is Osoyoos located, and why is it a popular travel destination?

Osoyoos is a town in British Columbia, Canada, known for its warm climate and beautiful lakes. It's popular for outdoor activities and wine tourism due to its vineyards.

What is the best time to visit Osoyoos for ideal weather and activities?

The best time to visit Osoyoos is during the summer months (June to August) for warm weather and water-based activities. Spring and fall offer pleasant weather for wine tasting and hiking

Do I need a passport to visit Osoyoos if I'm coming from the United States?

Yes, you will need a valid passport to enter Canada from the United States. Ensure your passport is up-to-date before travelling.

What are some must-visit attractions in Osoyoos?

Must-visit attractions include Osoyoos Lake, Nk'Mip Desert Cultural Centre, wineries like Burrowing Owl Estate Winery, and exploring the stunning Anarchist Mountain.

Are there any special considerations for travelling with pets to Osoyoos?

Yes, Osoyoos has pet-friendly accommodations and outdoor areas. Ensure your pet's health certificate and vaccinations are up to date, and research pet-friendly establishments in advance.