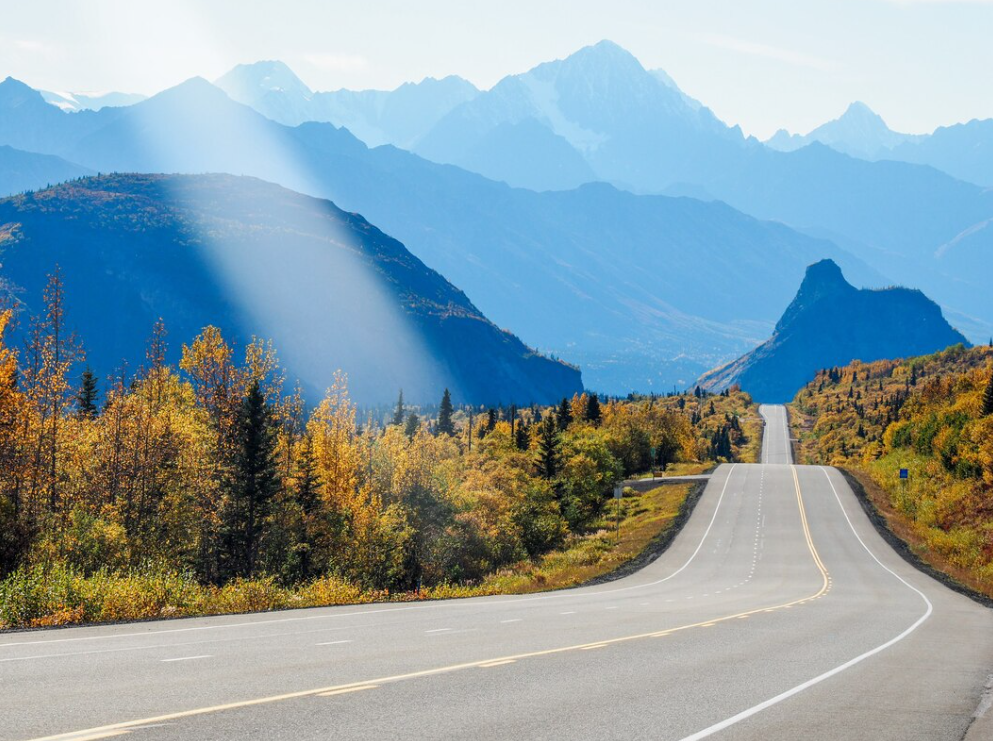 Osoyoos may be best known for its warm summer weather, but a journey to the desert wine region in the fall is a sight to behold. The weather is still warm, the apples are getting ripe on the trees, and the rolling hills are full of autumn colours. It's the ideal destination for a relaxing autumn vacation, as the offseason makes it easier to travel around and enjoy the sights.

Visit the wineries and unwind in the stunning scenery of the surrounding valley. Come take a nice walk along some pretty paths by the lake. You can go hiking or biking on a large network of trails when the weather is warmer. Play golf at one of the beautiful golf courses. And immerse yourself in the rosy pinks and sunny yellows of the city's many gardens and vineyards.

At the end of this guide, we will suggest one of the best Osoyoos hotels with pools for you to relax after a fun yet tiring road trip.
How To Plan the Fall Road Trip to Osoyoos?
The best way to spend an autumn road trip in Osoyoos, British Columbia, as outlined below.

1. Pick the route you want to take
Every route ends up in Osoyoos. Well, nearly. The small desert town of Osoyoos, British Colmbia is in a good spot where two big highways meet: Highway 3 and Highway 97. It's easy to cruise to and from Osoyoos! Do you want to explore the rough terrain of the Kootenays or relax in the Okanagan wine country?

Road Trip Tip: When you're driving, make sure to take breaks and visit the roadside fruit stands. They have lots of fresh local fruits and veggies for you to buy.
2. Make a reservation in advance
Here's a useful suggestion for your autumn road trip to Osoyoos: try to reserve your accommodations, activities, and dining plans in advance, if you can. Make sure to plan ahead because a lot of wineries need you to make a reservation for tastings and tours. Booking Osoyoos hotels in advance helps you save money on your accommodations and activities.

Therefore, when you plan your road trip, make sure to book your Osoyoos hotels to stay, places to eat, and things to do in advance. This will help you stay organised. But remember to keep some time free in your schedule for unexpected adventures!
3. Ensure you pack the essentials
Here's a simple list of things you need for your fall road trip to Osoyoos:

Sunscreen: It is still imperative to use sunscreen because the fall months in our desert region can still be warm and sunny.

Hiking boots: Have fun walking in the desert during the cool morning and find interesting plants, birds, and animals. There are many amazing hiking and walking trails in the South Okanagan, starting from Mount Kobau to the historic Irrigation Canal Walkway.

A cooler: This can come in handy not just for carrying bottles of wine you wish to take home, but also for packing some on-the-go snacks or a picnic lunch for your road trip. This will make sure the temperature is right for storing your wine so it doesn't go bad when you're travelling.

Your dog: It may surprise you to learn that there is a plethora of Osoyoos hotels, dining, and winery options that welcome dogs. This implies that you and your pet can enjoy a fun vacation to Osoyoos!

Road Trip Tip: Make sure to have extra space available for the things you collect or buy along the way. When you go shopping on our cool main street and visit the wineries, you'll definitely have more than just memories to bring back home from your trip!
4. Don't Leave Any Trace
Osoyoos and the Thompson-Okanagan have a variety of natural features like mountains, valleys, deserts, and more. This place has something for everyone. Places like Osoyoos in the Thompson Okanagan region are committed to being environmentally friendly and sustainable. They believe in treating both locals and visitors with respect when it comes to tourism. 

The purpose of the "Leave No Trace Principles" is to provide guidelines. Wherever you go exploring, just think: "Am I doing anything that harms the land?" What can I do to make less of an impact and keep things the same? Here are some easy tips to help you not leave any evidence behind when you travel.

a. Think ahead and get ready.
b. Travel and camp on strong surfaces.
c. Put Garbage in the Right Place
d. Just keep things as they are.
e. Reduce Campfire Effects
f. Be kind to animals and nature.
g. Please be kind to other people who are visiting.

If you're going to Osoyoos for a fall road trip, you'll have a great time and make lasting memories. It doesn't matter if you're visiting family, going on a trip with friends, having a romantic vacation, or going alone.
Road Tripping To Osoyoos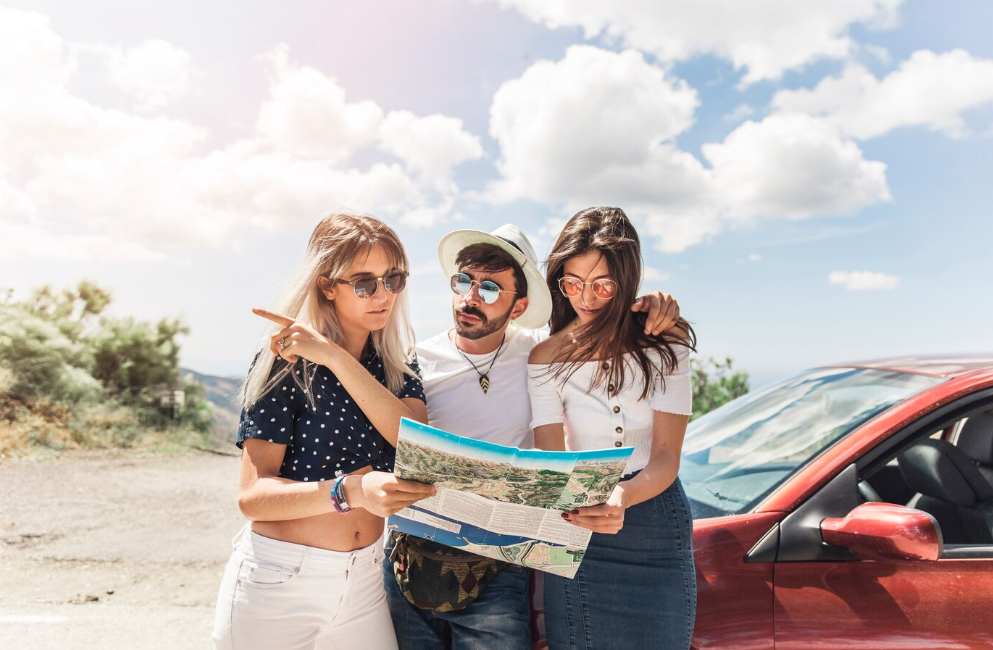 The beautiful colours of fall in Osoyoos will amaze any traveller who visits during an autumn road trip. In British Columbia, the inside part of the province has beautiful scenery with vineyards, orchards, forests, ranches, and desert hills. This scenery looks its best during the harvest season when there are lots of crops and cider being made.

When people visit, they will definitely learn about the indigenous communities and how taking care of the land for many years has helped the South Okanagan become successful in agriculture. One of the best things to do when visiting Canada's popular desert destination is to explore the cultures and traditions of the Osoyoos Indian Band. It is a very enriching experience.

No matter which way you go, and no matter when you go, one thing is for sure: Your next road trip will be amazing and unforgettable. I have some really good routes for your fall road trip to Osoyoos. 

Highway 5A From Kamloops (3 Hours)
The Okanagan Valley Corridor is a really pretty drive in British Columbia. This part of Route 97 is close to the Thompson River in the north. It also goes alongside some beautiful lakes that you can see from your car window. The lakes are a stunning mix of turquoise and blue. You will see big lakes named Okanagan, Skaha, Vaseux, and Osoyoos on this amazing drive. 

As you travel, you'll go through famous Okanagan towns like Kelowna and Penticton. These places are really excited about their main product: wine. When you go south, you'll see lots of vineyards on both sides of the valley. They surround the sparkling waters and make the desert hills look nice. Far away, there are mountains with snowy peaks that people can ski and snowboard on.

In the fall, the weather gets cooler and that's when they start picking grapes. The vine leaves change colour in the fall and look really beautiful. You might want to stop and look at them multiple times. When you do, make sure you are close to one of the many places where you can taste wine in the South Okanagan. 

Try some of the amazing wines made in this area and buy a few bottles to take home with you. A vintage item from British Columbia is a great keepsake to have at home. You can store it and take it out one day to remember your adventure and the taste of the region.
Also Read: Top 5 Ways To Experience Nature In Osoyoos
Highway 3 From Cranbrook (5.5 Hours)

This route goes through the mountains, forests, and farmlands of the West Kootenay region. It passes by some of BC's oldest communities like Castlegar, Grand Forks, and Greenwood.

When you're going to Osoyoos, take a break at the pretty Kettle River Recreational Area. You'll see the Monashee Mountains and lots of Ponderosa pine trees there. 

As you get closer to Osoyoos, the views of the mountains become even more amazing. When you reach the top of Anarchist Mountain Summit, get ready to see a wide view of the valley that goes on for a long distance. Stop your vehicle at the Anarchist Mountain Lookout point to take a picture of the beautiful view of Osoyoos and the South Okanagan Valley.
Highway 97 Vernon To Osoyoos (2.5 Hours)
When you go east towards Osoyoos on Highway 3, you will pass through E.C. Manning Provincial Park. It's a beautiful and wild area that is protected and cvers a really big area of land, about four times the size of Salt Spring Island. The highway, called the Crowsnest Pass, goes up and twists through the Cascade Mountains.

After going through this exciting part, you will find lovely towns like Princeton and Keremeos. There, you can get gas, snacks, and coffee to keep you going for the rest of the journey. Right before you get to Osoyoos, enjoy the beautiful views of the Similkameen Valley. This place has beautiful orchards, vineyards, wineries, and cideries that are all-natural and have won awards. It's definitely worth a visit. 

People who are travelling can stop at any of the truss bridges to take a rest and take a really nice photo for Instagram. The landscape there is really beautiful, with views of the Similkameen River and the impressive Snowy Mountain. Make sure to visit Spotted Lake, which is located between the Similkameen Valley and Osoyoos. This small lake, called Kliluk by the Indigenous community, is near Highway 3. 

It has lots of minerals that create big spots when the water dries up. The lake is considered sacred, so you need permission from the Osoyoos Indian Band to go there. However, you can still see the lake clearly from the road. There are many important Indigenous landmarks in Osoyoos and nearby areas, and this is one of them.
Also Read: How To Explore Desert Trails Of Osoyoos Safely
7 Scenic Stops On Your Next Road Trip From Vancouver To Osoyoos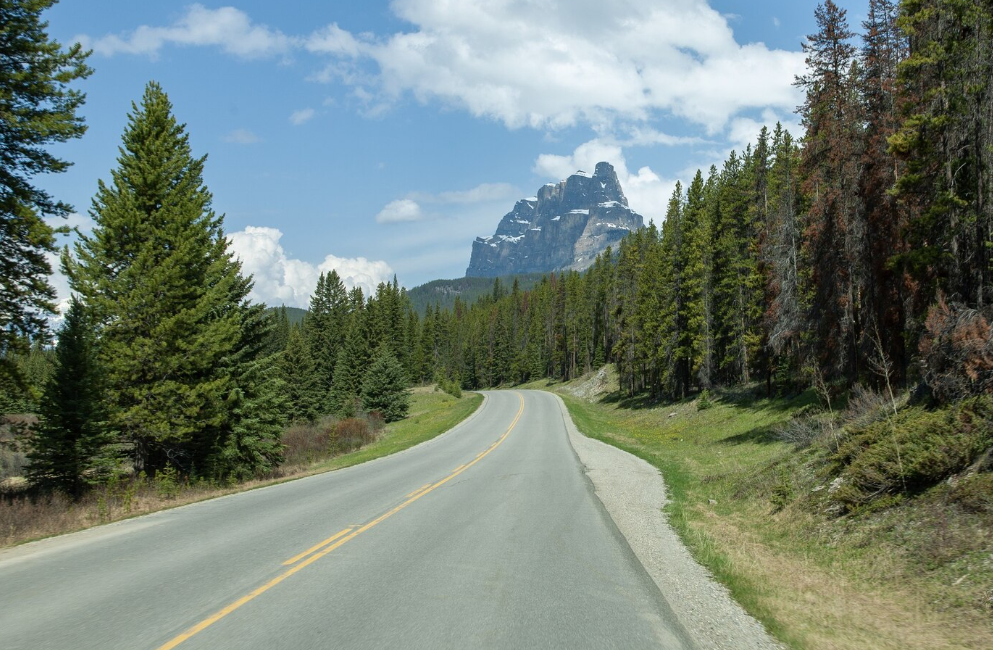 We all know that British Columbia is beautiful, but there are some spots that you must see when you are planning your next road trip or camping trip. If you have a place you want to go camping, or if you're just driving without a specific plan, there are many things to see, eat, and drink along the way. There are lots of amazing places to visit on the road from Vancouver to Osoyoos. Here are a few that you'll like:
1. Hope Slide
You should definitely check out the Hope Slide. But do you know about what happened in the past? There was a big landslide in the 1960s, and it is the second biggest one ever in Canada. We were travelling in a big vehicle with a dog. After driving for about two hours, we found a great place to take a break. We got out of the vehicle to stretch our legs and let the dog wander around a little.
2. Waterfalls at Bridal Veil Falls Park
If you're going on a road trip and want to take your time, or if you have a pet that needs frequent breaks, you can visit Bridal Veil Falls Park. The park is after Chilliwack and has lots of mountains and a waterfall, of course. Bridal Veil Falls has water that falls down from a height of more than 60 metres.

3. Stop in Hedley for a short break
If you blink, you might not see it! Hedley is a really small village with about 240 people. It's found on Highway 3. If you visit the old mining town, you'll feel like you've travelled back in time. There are many things to discover there, such as the Hedley Museum. It's an ideal setting to walk around, especially if you have kids or a lively dog.
4. Drink cider in Cawston
Cawston has many cideries and is definitely worth visiting. You can find Twisted Hills Craft Cider in the middle of Similkameen Wine Country. Twisted Hills started in 2012 and they grow organic apples just for making cider. Make sure to get some cider if you're going to a campsite after you leave here.
5. Check out some wineries
There are lots of yummy wineries to visit on your drive, like Orofino. Come and try some samples in a beautiful place. Tastings cost $10 and some of that money will go to the South Okanagan Women In Need Society. No matter which winery you pick, you will probably be amazed!

6. Fruit stalls in Keremeos
Keremeos is the second biggest town in the Similkameen area and it's famous for being called "The Fruit Stand Capital of Canada" because there are lots of fruit stands there. If you go on a road trip at different times of the year, you will find many fruit stands along the road to choose from. Keremeos has the only working water wheel-powered flour mill in Western Canada.
7. RV camping in midway
If you need a place to stay overnight, the Thompson Okanagan has a lot of options. You can choose to stay by the Kettle River in Midway. It's right by Highway 3 and great for RVs and a lively dog. The place is located by the water and is a short walk away from the town's restaurants!

If you drive on Highway 3, you can spend a lot of time enjoying this road trip route. You don't have to do all your camping in the spring or summer. You can camp along the highway in the Thompson Okanagan area until September and October, and even during winter if you're ready for it!

Where To Stay In Osoyoos?
Once you reach your stop in Osoyoos from your wonderful road trip, you must definitely be looking for Osoyoos hotels to stay. You will find a plethora of Osoyoos hotels with pools and other amenities. One of the highest-rated Osoyoos hotels is the Best Western Hotel & Suites.

The Best Western Hotel is the best option for your stay in British Columbia's Osoyoos. You will have unparalleled access to wineries, golf courses, and picturesque trails thanks to your prime location on the beaches of Canada's hottest lake. 

The hotel features first-rate amenities like swimming pools and hot tubs, on-site dining, and outdoor activities like bicycling and boating. You'll have no trouble finding things to do no matter what time of year you go, and their amiable staff will make sure you have an unforgettable stay.

To Sum Up
You can pick between three different routes: Highway 5A from Kamloops, Highway 3 from Cranbrook, or Highway 97 from Vernon. Each route has its own special and beautiful views. During your journey, you can visit interesting places such as the Hope Slide, Bridal Veil Falls Park, Hedley, cideries in Cawston, and many wineries.

In Osoyoos, you can enjoy the hot desert weather, swim in Canada's warmest lake, be amazed by the Spotted Lake, and have a one-of-a-kind experience by staying in a Hobbit House.

When you're planning your adventure, remember to think about where you'll stay. Find your perfect stay at the Best Western Plus Osoyoos Hotel & Suites. It's a really nice place to stay, with everything you need and it's close to all the great things in Osoyoos and the Southern Okanagan Valley.
FAQs

1. How should I plan a fall road trip to Osoyoos?

Plan your route, book accommodations and activities in advance, pack essentials like sunscreen and hiking boots, and embrace Leave No Trace principles for responsible travel.


2. What's the best route to Osoyoos for a fall road trip?

Osoyoos is accessible via Highways 3 and 97, with scenic routes from Kamloops, Cranbrook, and Vernon, each offering unique experiences and beautiful landscapes.


3. What essentials should I pack for a fall road trip to Osoyoos?

Pack sunscreen, hiking boots, a cooler for snacks and wine, and if you have a dog, ensure it's dog-friendly, as Osoyoos has many options for furry companions.


4. How long should I plan to stay in Osoyoos to explore the area fully?

To fully enjoy Osoyoos and the surrounding Okanagan region, consider spending 2 to 3 weeks exploring the various attractions, landscapes, wineries, and more.


5. What are some must-see stops on a road trip from Vancouver to Osoyoos?

Visit the Hope Slide, Bridal Veil Falls Park, Hedley, cideries in Cawston, wineries like Orofino, and fruit stands in Keremeos, and consider RV camping in Midway along the way.