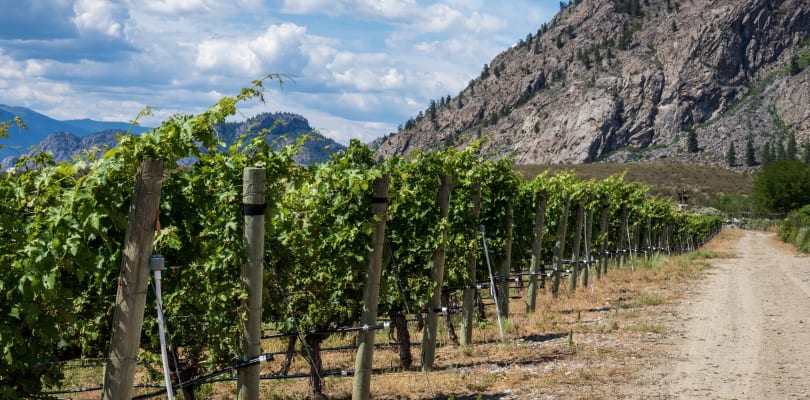 Osoyoos is a beautiful place in the Okanagan Valley in British Columbia. It has lovely landscapes, great wines, and lots of arts and culture. Osoyoos is in a place that is famous for its special desert environment, really good wineries, nice warm lake, fancy golf courses, and now, a developing arts and culture scene.

People who are interested in different cultures and people who live in Osoyoos are finding ways to experience and appreciate the unique spirit and creativity of the place. This charming town has around 4,000 people living in it. It has a mix of Indigenous culture, lively arts, and a growing wine industry. 

This article will show you different ways to enjoy the arts & culture in the Osoyoos. You can also find the hotel with jacuzzi in room to relax after a day of exploring.
Top 6 Ways To Experience Arts & Culture In The Osoyoos Area
1. Discover Osoyoos's Murals
Osoyoos, BC has lots of pretty things to see and cool art to check out. Recently, a new art scene has popped up, making the town even more colourful and showing off the lively character and history of Osoyoos.

Both visitors and locals will want to explore the side streets and alleys in Town to discover colourful walls painted by local artists or businesses. Check out the sunflowers at Home Hardware, the Looney Tunes on the side of Needs Gym, and the Angel Wings near Spartan Drive.
Also Read: 5 Tips To Plan Your Weekend In Osoyoos Wine Country



2. Discover the culture of indigenous people

Osoyoos has a strong connection to Indigenous culture and history. The word "Osoyoos" comes from the Okanagan language, where it means "narrowing of the waters." It is pronounced as "soo-yoos."

When you go there, experience the special Indigenous culture of Osoyoos. You can see the kłlilx'w (Spotted Lake) and try the delicious Indigenous-inspired food. If you try out these local activities, you'll not only be helping Indigenous businesses, but you'll also gain a better understanding and connection to the land and people of Osoyoos.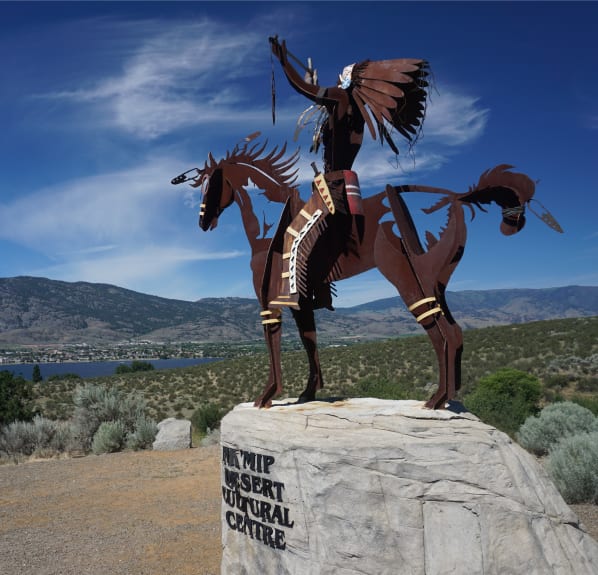 You can learn about the local indigenous culture by visiting the Nk'Mip Desert Cultural Centre, trying wines at the Nk'Mip Cellars Winery, eating local food at The Bear, The Fish, The Root and The Berry, or going to kłlilx'w (Spotted Lake). There are many options available!
3. Visit some local farmer's markets

Osoyoos has many talented people who are good at making things like art, crafts, baked goods, farming, woodworking, and photography. One great thing is that these skilled people often come together to show and sell their awesome products at a market.

The Osoyoos Farmers' Market happens from May to September. It takes place at Town Hall Square on Main Street in Osoyoos. You can come on Saturdays between 9 in the morning and 1 in the afternoon.

The Osoyoos Farmers' and Artisan Market is made up of people who volunteer. They sell things that people make, bake, or grow at home. There are lots of handcrafted items to be found here. In addition, they stock a wide variety of alcoholic beverages. They also have a variety of healthy, freshly picked produce.

If you come when it's not summer, you might find markets that are only there for a short time or for special events and holidays. These markets are worth exploring!
4. Check out a show or exhibit in your area

Events are a really good way to fully experience the local culture and atmosphere of Osoyoos and the nearby area. The Osoyoos events calendar is full of fun things to do all year round, even though it's a small town.

There are many cool things happening in the region, like the Cherry Fiesta celebration and the Half-Corked Marathon. But there are also other fun events like music performances, wine education series, drag shows, silk scarf design classes, horseback barrel racing, old car shows, and cooking classes. And there's even more to discover!
Also Read: Finding Quality Hotel Gym: An Ultimate Guide
5. Visit the galleries to enjoy Canadian art

Osoyoos has two great art galleries that anyone can visit. You can see Canadian artists who work with a variety of media like painting, sculpture, photography, and more in these galleries.

The Art Gallery Osoyoos is connected to the Osoyoos & District Arts Council. It gets support from the BC Arts Council and the Town of Osoyoos. The Gallery wants to support and inspire different types of art projects. It also wants to provide a space for local artists to display and sell their artwork.  

The Okanagan Art Gallery is an expansive, bright place.  It shows off the special and pretty art from the South Okanagan/Boundary/Similkameen area. Artists like painters, sculptors, and photographers exhibit here. The artists run the gallery, so you may meet or watch them at work.
6. Examine the town's past

You can learn a lot about the region's history by going to the Osoyoos and District Museum and Archives. Discover the story of how the town started by looking at pictures and displays.

The Osoyoos Museum was started in 1963. There are almost 4,000 pieces of artwork there that will teach you about the history of the region and make you feel more at home here.
Best Western Plus: Hotel with Jacuzzi in Room

The Best Western PLUS Osoyoos Hotel & Suites enjoys an unbeatable location in the heart of Osoyoos, perfectly positioned on the shore of the warmest lake in Canada. It is also one of the highest-rated Osoyoos British Columbia hotels. You'll be within easy walking distance of many attractions like local wineries, golf courses, beaches, and the town centre.

• Stroll along the Osoyoos Lake boardwalk and beach, just steps from the hotel. Osoyoos Lake is ideal for swimming, boating, and other watersports in the summer.

• Sample award-winning wines at over a dozen wineries within a 10-minute drive. The South Okanagan is renowned for its lush vineyards and superb wines.

• Tee off at one of several championship golf courses in close proximity, like the Osoyoos Golf Club, just a mile away.

• Check out the Osoyoos Art Gallery or Desert Model Railroad, both only a 5-minute walk from the hotel.

For families, sports teams, golfers and wine tour guests, the location and amenities of the Best Western PLUS can't be beaten. You'll enjoy a memorable Okanagan getaway in the heart of it all.
Spacious and Stylish Rooms With Stunning Views

The spacious rooms at the Best Western Sunrise Inn provide stunning views of the valley and lake below. You'll enjoy waking up to the sunrise over the vineyards and orchards each morning.

Choose from standard rooms, suites with separate living areas, or kitchenettes with full cooking facilities. The contemporary decor and amenities make for a comfortable stay.

With the scenic locale, you may find it hard to leave your room! When you do, you'll discover the hotel is ideally situated to explore Osoyoos. Just a five-minute stroll will take you downtown, and a 10-minute drive will take you to over a dozen wineries. In addition, the hotel is within a short distance from golfing venues and the seaside.

Whether travelling for business or pleasure, the Best Western Osoyoos provides a stylish and relaxing base to discover all Osoyoos has to offer. With stunning views and an ideal location, you really can't go wrong! This hotel truly has it all for an unforgettable Okanagan getaway.
In Summary

When you go to Osoyoos, you can learn about our Indigenous culture and art in different ways. This city presents a varied tapestry of experiences, from its Indigenous history to its creative vineyards, public artworks, live events, and lively festivals. After you complete your day's adventures, you can go back to the comfort of the hotel with jacuzzi in rooms. This will make your stay in Osoyoos very memorable. Visit Best Western Plus to make your trip luxurious and relaxing.

FAQs

1. Why is Osoyoos an excellent spot to visit in the Okanagan Valley?

Osoyoos is famous for its beautiful scenery, amazing wineries, a nice lake, fancy golf courses, and a growing arts and culture scene.


2. How can I embrace the arts & culture in the Osoyoos?

To experience Osoyoos' culture, you can take part in Indigenous activities, visit museums and art galleries, go to public displays and events, and shop at local boutiques.


3. What are some wonderful places to visit for people who love art in Osoyoos?

Sure! Check out Osoyoos' growing art scene by finding colourful murals, going to local farmer's markets, going to shows and exhibits, and exploring Canadian art galleries.


4. How can I find out about the history of Osoyoos?

Sure! Go to the Osoyoos and District Museum and Archives to explore the history of the town.